Napkin rings can be so expensive. They add such a cute touch to your table, but unless I find them on clearance, I don't often want to spend that money and I only have four place settings at my table. I can't imagine having more! I've started making my own napkin rings for different seasons and it's so easy and cute. I made my DIY Washi Tape Napkin Rings for the spring and now I have my DIY Fall Napkin Rings.
I kept playing around with different ideas in my head for how to make some cute fall napkin rings. Finally I decided on an idea which involved twine and leaves. Since my nice set of napkins are beige I knew I couldn't use my tan twine, but fortunately I had a roll of burgundy twine so it worked nicely.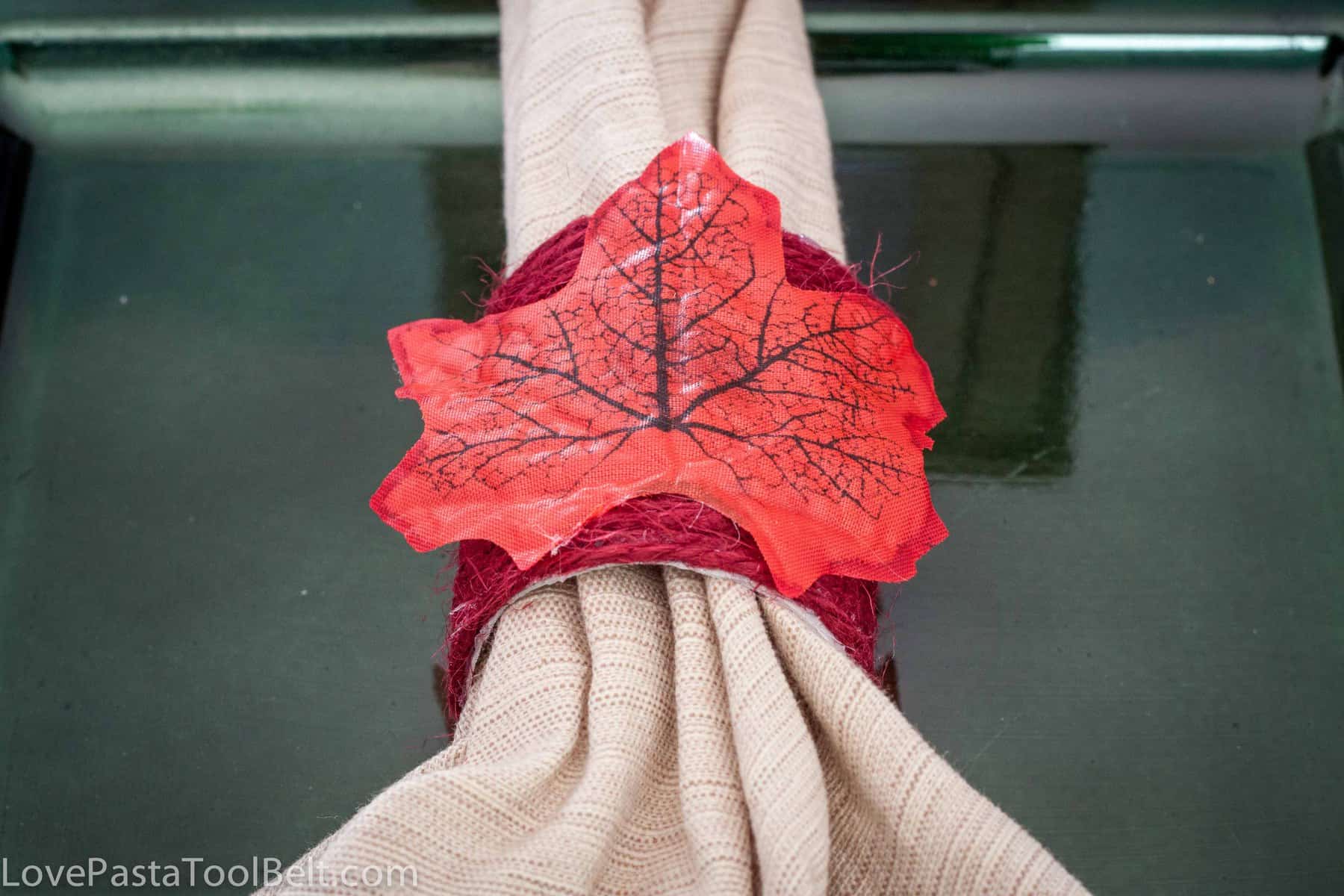 Supplies:
– Burgundy twine
– Toilet paper rolls
– Fake fall leaves
– Hot glue gun
Directions:
1. Began by cutting the toilet paper rolls in half and gathering how ever many napkin ring sized ones you need that are all about the same height.
2. Hot glue the twine on the top then slowly began wrapping it around the toilet paper roll making sure to wrap tightly and get it all covered by the twine.
3. When you reach the end of the toilet paper roll hot glue the end down, the last line of twine may need to be glued down to keep it from all slipping off.
4. Take your fake fall leaves, I picked up a pack at the Dollar Tree, and hot glue one onto the front of each napkin ring.
These were so easy and really completed my fall table which I will be sharing with you next week. I love decorating for fall and especially when I can do it on a bargain. The majority of the decorations for my fall table I got from the Dollar Tree and Target clearance. Be sure to check back next week to get all the details on it!
Tell me, is there something you hate paying money for that you can just make yourself?