This fall I have been planning to try more soup recipes out. So far I have only tried one but it was such a success that we've had it twice and I'm encouraged to try more soup recipes. Today I bring to you the first success of the fall season, CrockPot Creamy Chicken Enchilada Soup. I found this soup at Scattered Thoughts of a Crafty Mom and adjusted it for our taste buds!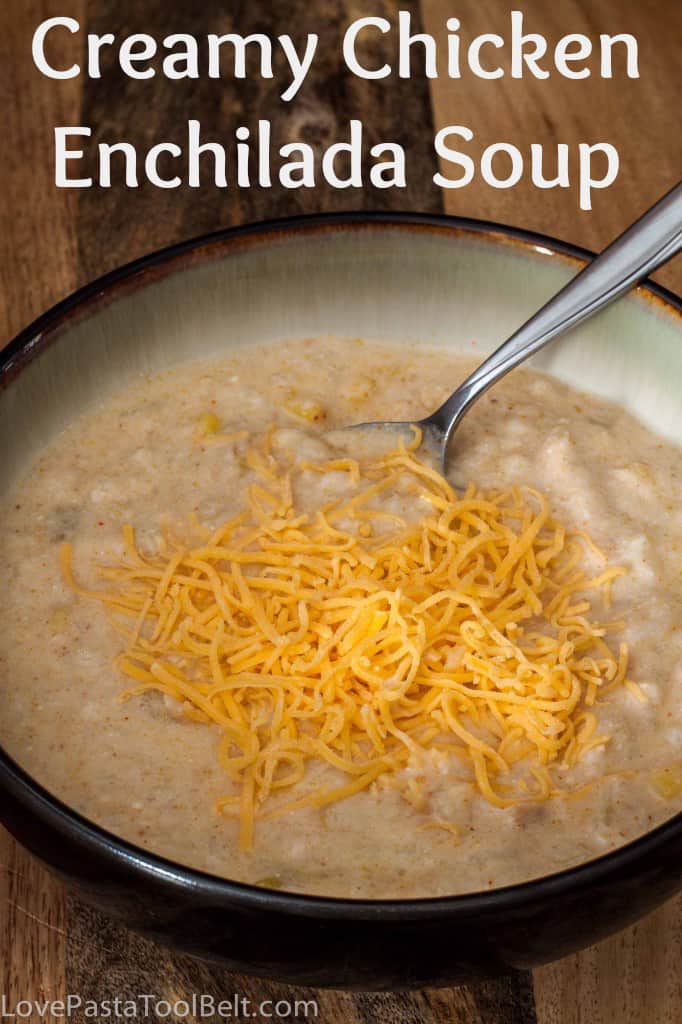 We've been on a big mexican food kick lately so this seemed like the perfect soup to try out first. We were heading over to my sisters, as we do many nights lately, because she currently has 10 puppies at her house. We have dinner and puppy playtime nights. Since she has cooked multiple dinners for us I decided it was our turn to bring something. Soup in the crock pot sounded like the perfect option! We ate the entire pot of it and all loved it!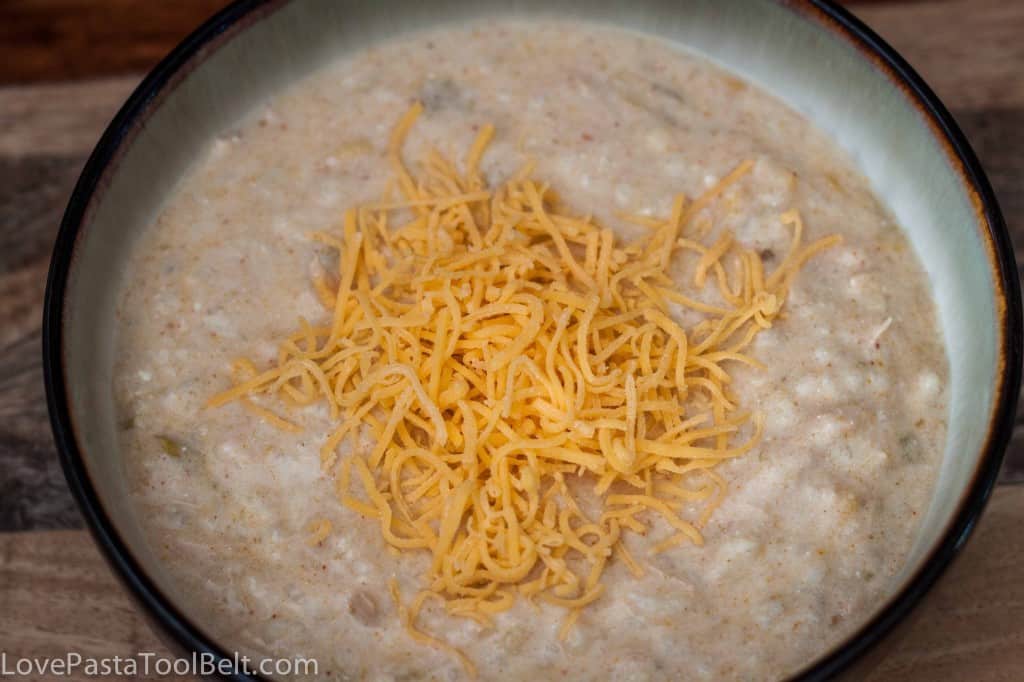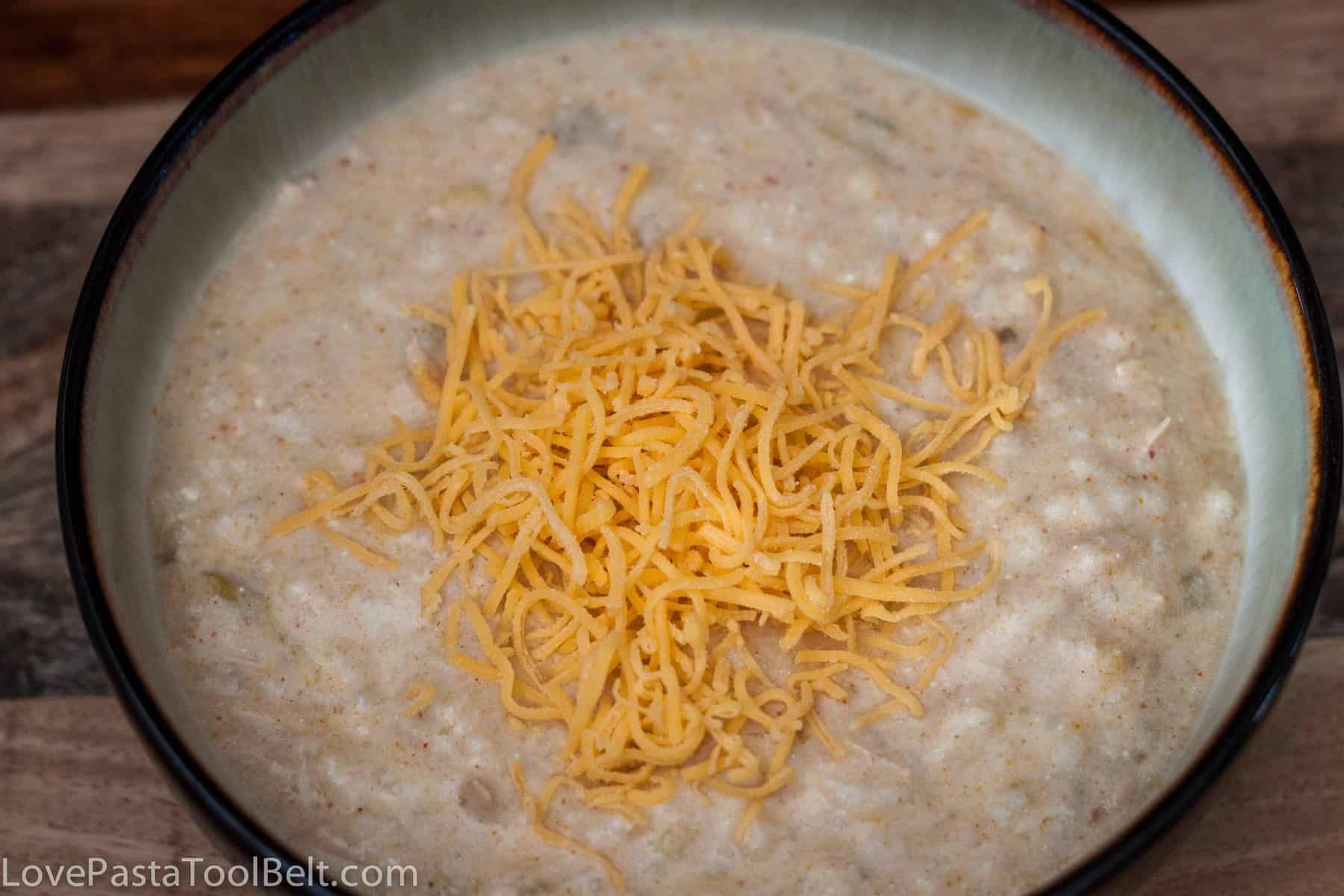 Creamy Chicken Enchilada Soup
Ingredients
32 oz. chicken broth
2 chicken breasts
2 cans Verde Enchilada Sauce
1 4 oz. can green chiles
3/4 cup water
1 tsp ground cumin
1 tsp chile powder
1 tsp garlic powder
1 cup of frozen corn (defrosted)
1 8 oz. block of cream cheese (softened)
3/4 cup of uncooked instant rice
1 tablespoon cornstarch (if needed to thicken up the soup)
Shredded cheddar cheese to top, if desired
Instructions
Put the chicken, chicken broth, enchilada sauce, green chiles, water and spices into your crockpot.
Cook on low for 7 hours
After 7 hours, shred up the chicken in the crockpot
Mix in corn, rice, and cream cheese (cut into pieces)
Cook on low for another 30 minutes or more if the cream cheese has not melted completely. Stir to help it melt.
If soup is not thick enough: Mix 1 tablespoon cornstarch with 1/8 cup of water and add to soup and cook for an additional 10-20 minutes
Serve and top with cheddar cheese if desired!
https://lovepastatoolbelt.com/2014/10/crockpot-creamy-chicken-enchilada-soup/
The first time I made the soup I used my sisters crockpot because it's bigger. The soup was plenty thick and didn't require the cornstarch. The second time I made it in my crockpot and it was not thickening up at all so I had to add in the cornstarch. I'm not sure what the difference was other than the different crockpots. But it was delicious both ways! It all depends on how thick you want your soup.