These Spoon Rolls are an easy and delicious bread recipe to have with your dinner.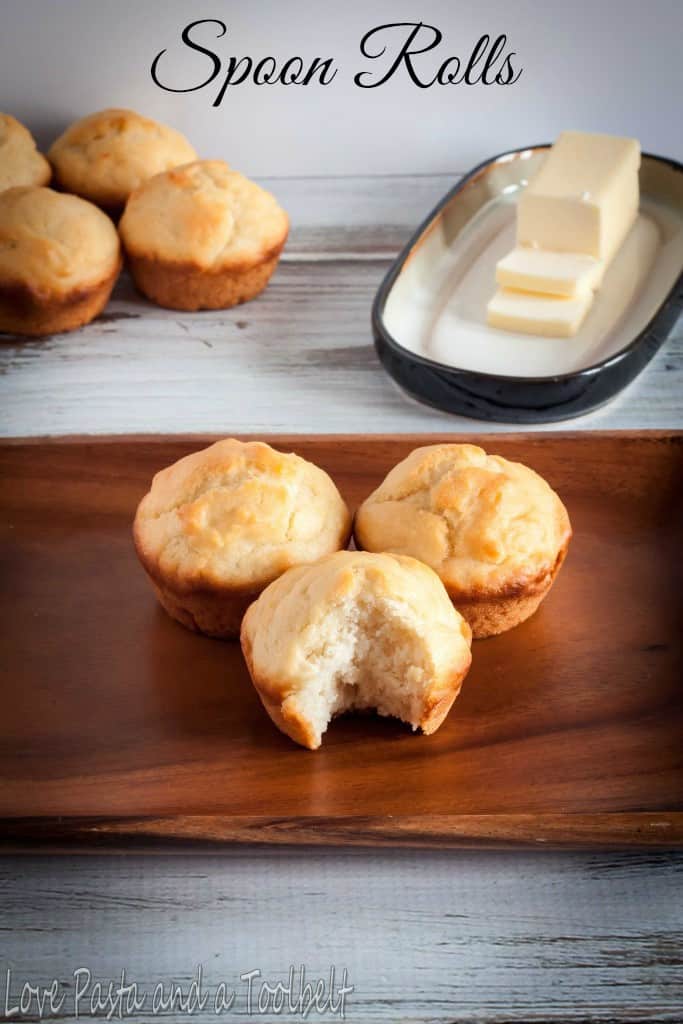 So I am a sucker for anything bread related. I love rolls, breads, muffins and more. I was flipping through my mom's old cookbook the other day and I found the recipe for these Spoon Rolls and I knew I had to try them out. Would you believe this was my first time cooking using yeast? I generally avoid recipes that have yeast because I think they are going to be too complicated. Well this recipe is anything but complicated!
Spoon Rolls
Author:
Prep time:
Cook time:
Total time:
Ingredients
2 cups warm water
1 package yeast
1/4 cup sugar
2/3 cup oil
1 egg beaten
4 cups self rising flour
Instructions
Dissolve yeast in warm water
Add remaining ingredients
Grease muffin tins
Fill 2/3 full
Bake at 425 for 20 minutes or until light golden brown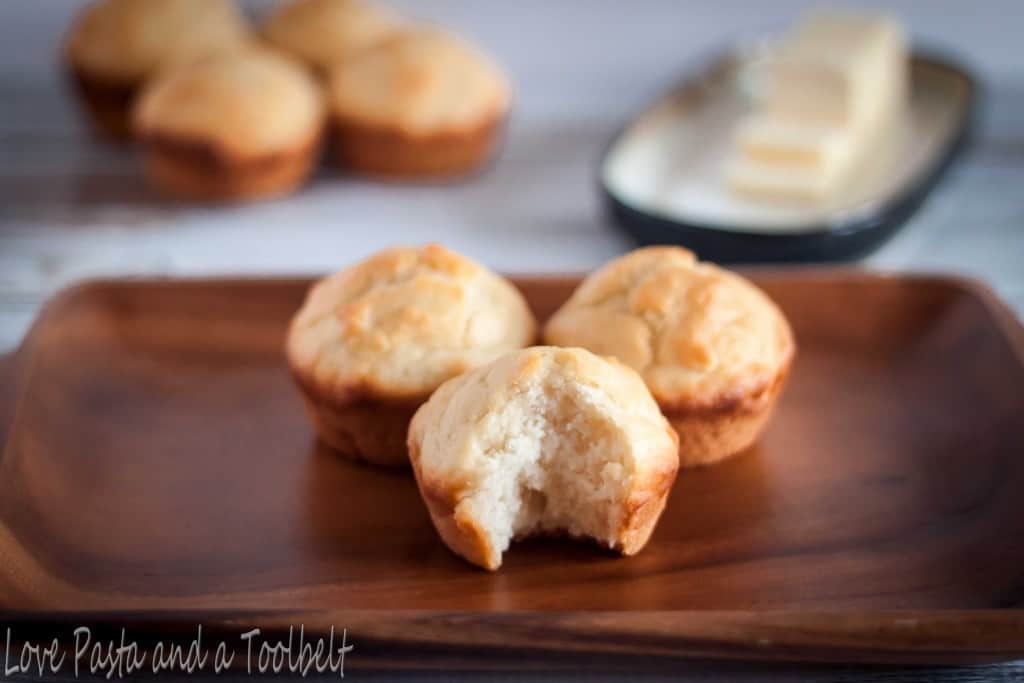 These rolls look more like muffins since you make them in a muffin tin and they have a cornbread/muffin like texture. They are delicious dipped in your soup or topped with honey, it's your choice! Mine end up slathered in honey and they are so delicious! They can also be made ahead and kept in the fridge for 2-3 days. You just need to stir the batter down and put in the muffin tins when you're ready to bake them!
I am notorious for forgetting to start bread in my bread maker when we are having soup or something I really want bread with. So these rolls are the perfect thing for when I need a quick go to bread recipe!
Do you have a favorite bread recipe?