Taco Soup is flavorful and easy to throw together last minute.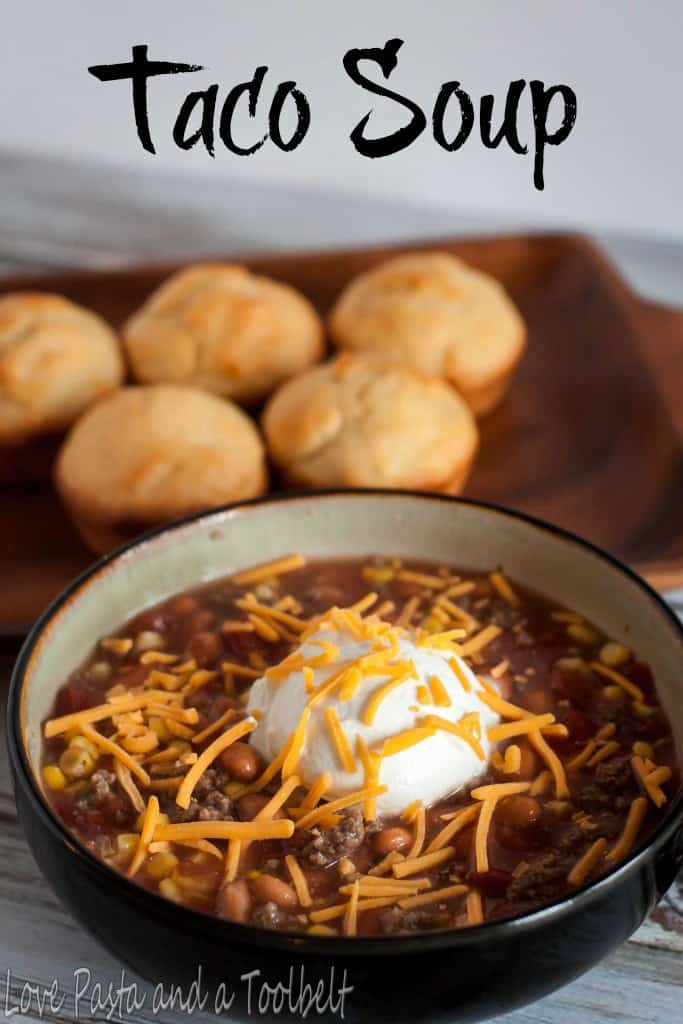 We have been trying so many new soups this winter and I am loving it! It has been really cold the past few weeks until this weekend when it's in the 50's. But I still have soup on the menu because I know the cold is far from gone. Unfortunately for me the cold weather has brought on a head cold and a nice warm soup always makes me feel better!
When I'm not feeling well I don't always want to cook so I love soup because it's such an easy meal. This Taco Soup is no exception, aside from browning the ground beef there is very little work involved. I've made a lot of soups with chicken so I was excited to make this one with ground beef in it. It's always nice to mix things up a bit.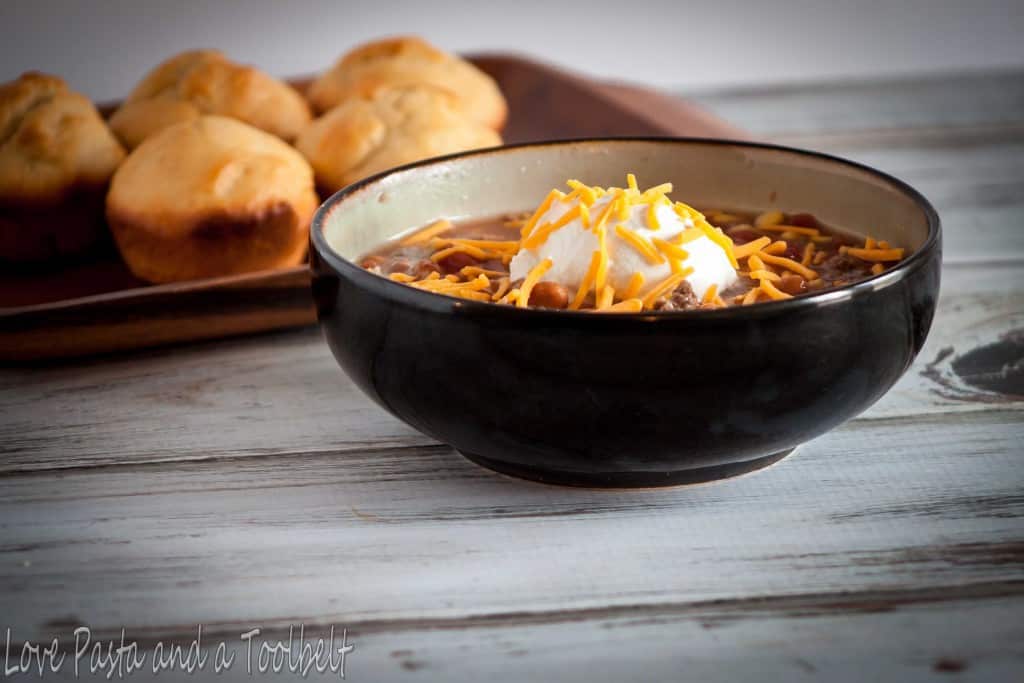 Taco Soup
Author:
Prep time:
Cook time:
Total time:
Ingredients
1 lb. ground beef, browned
1 package Hidden Valley Ranch dressing (dry)
1 can corn
2 cans pinto beans
1 can diced tomatoes
1 can chicken broth
Instructions
Brown meat
Add the rest of the ingredients and heat thoroughly
Serve with tortilla chips, sour cream and grated cheese
Did you see my recipe for Spoon Rolls last week? They pair perfectly with this soup! We decided next time we make it we'll just do one can of pinto beans. We aren't big bean lovers in this house but that is completely up to your taste preference. You may want to add an extra can, who knows?
Add in as much sour cream, cheese and tortilla chips as you want! I told Tyler I think with enough sour cream I'd like anything. I went a little crazy on my sour cream addition but boy was it yummy! We loved this soup and I'm excited to make it again soon!