Try one of these 26 Perfect Pancake Recipes for breakfast or dinner.
Did you know that National Pancake Day is this month? I love pancakes. My mom used to make them all of the time for breakfast and sometimes even dinner. My mom makes the best pancakes. They are always perfectly fluffy and so yummy. Have you ever noticed that some things are always better when you're mom makes them? I've never been one to go outside the box with my pancakes but after putting together these 26 Perfect Pancake Recipes I am thinking I need to try all of them!
1. Cake Mix Carrot Cake Pancakes from Frugal Foodie Mama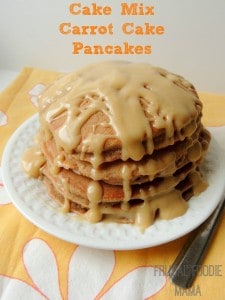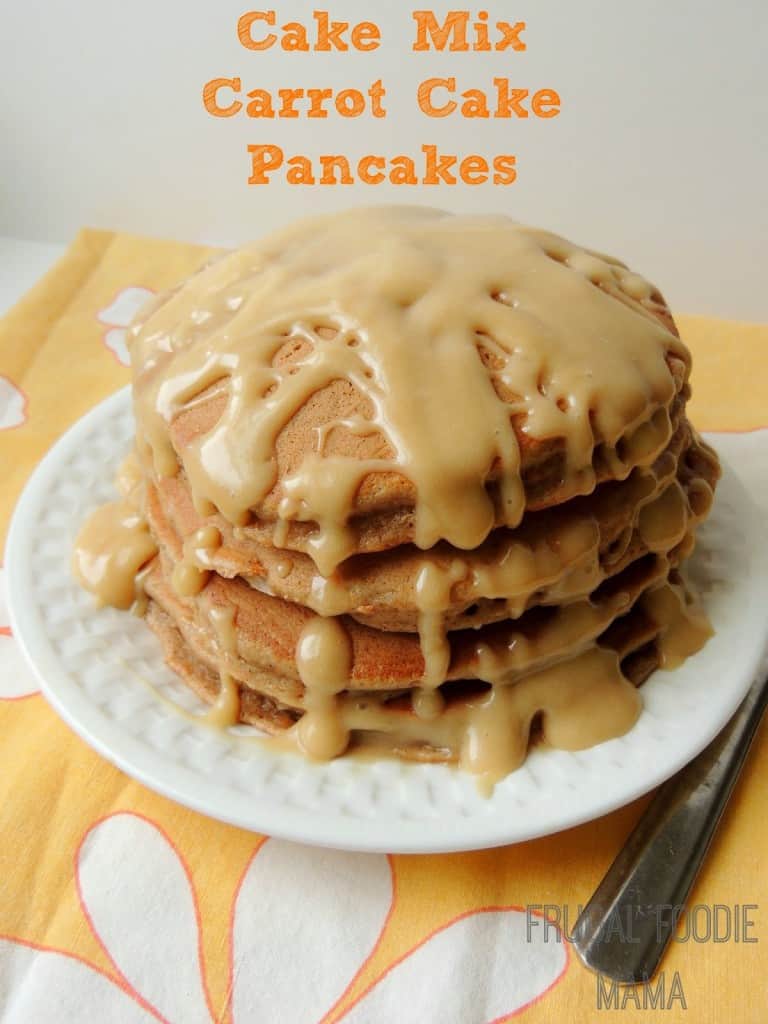 2. Whole Grain Pancakes from The Kitchen is My Playground
3. Perfect Pancakes from Grace and Good Eats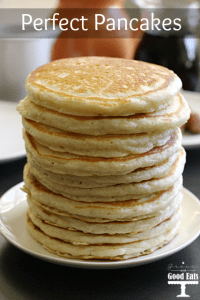 4. Gluten Free Pumpkin Pancakes from Raking in the Savings
5. Blueberry Pancakes with Sprinkles from Typically Simple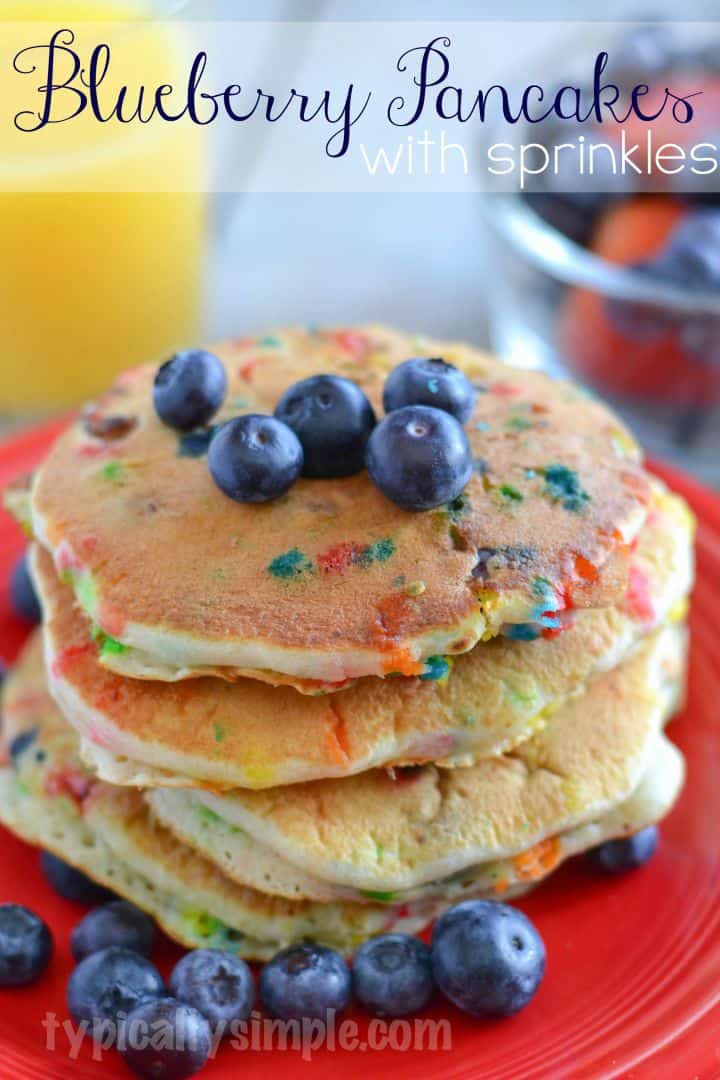 6. Strawberry Pancakes with Cream Cheese Glaze from Cincy Shopper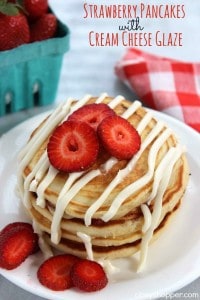 7. Nutella Pancake Rollups from Family Food and Travel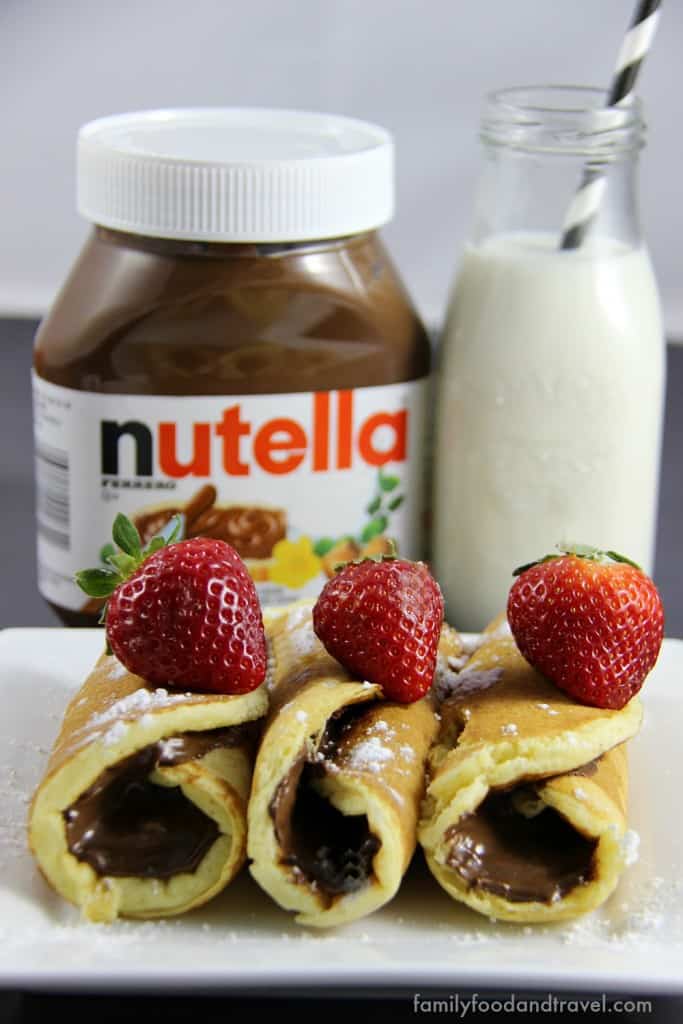 8. Honey Wheat Pancakes with Honey Butter Syrup from Tastes of Lizzy T's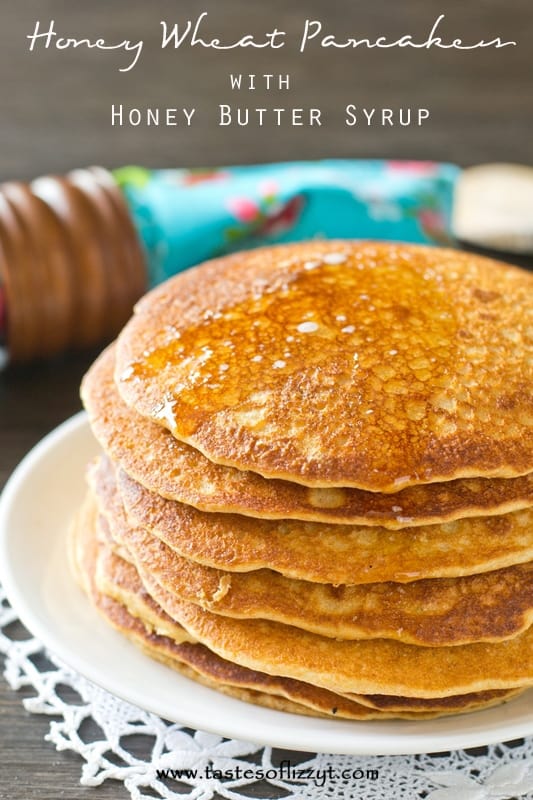 9. Lemon Blueberry Poppy Seed Pancakes from Juggling Act Mama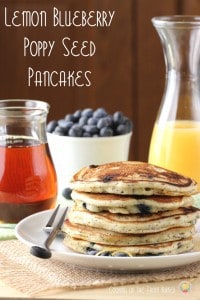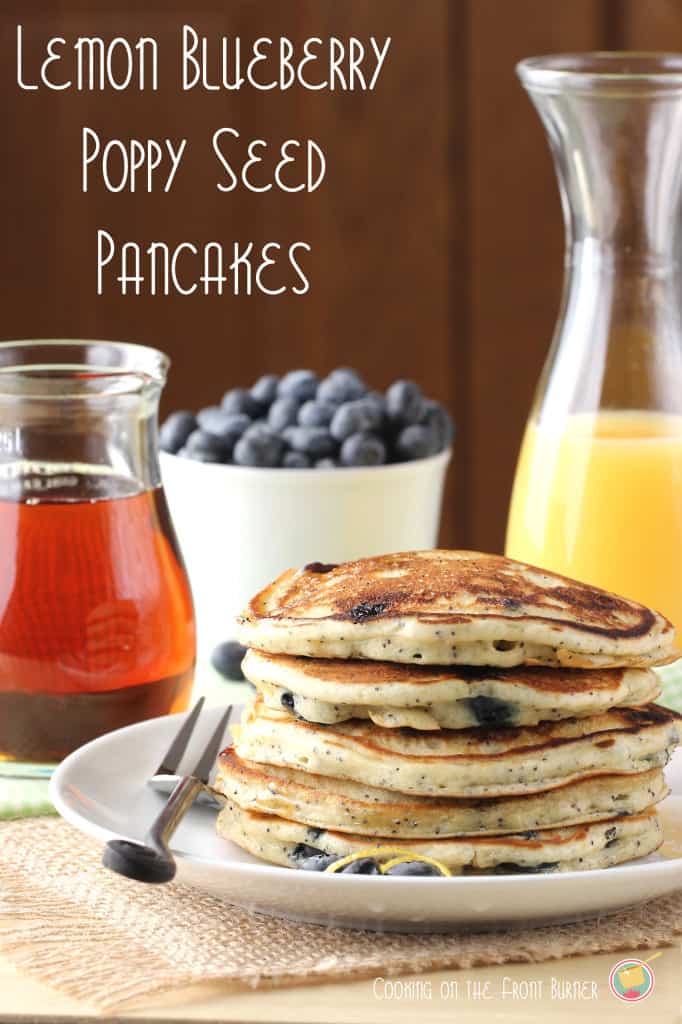 10. Fluffy Pancakes with Nutella and Strawberry-Banana Salsa from Love Bakes Good Cakes
11. Funfetti Cake Batter Pancakes from Tastes of Lizzy T's
12. Blender Oatmeal Pancakes from Maybe I Will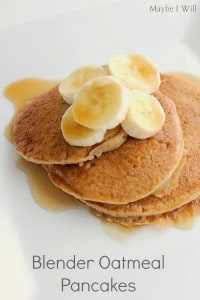 13. Lemon Berry Pancakes from Love Bakes Good Cakes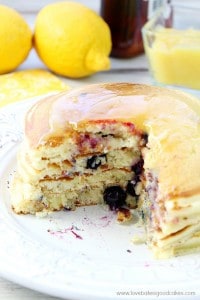 14. Peanut Butter and Jelly Pancakes from Tastes of Lizzy T's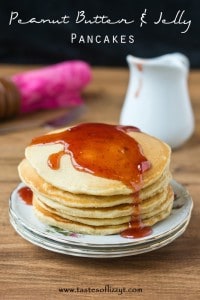 15. Cinnamon Brown Butter Pancakes from How to be Awesome on 20 Dollars a Day
16. Orange Pancakes with Cranberry Syrup from Nums the Word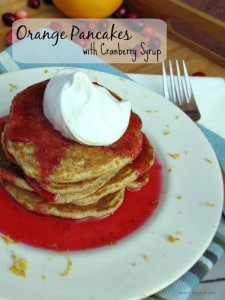 17. Peanut Butter Chocolate Chip Pancakes from Mom vs The Boys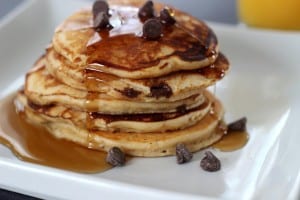 18. Brown Butter Pecan Pancakes from Nums the Word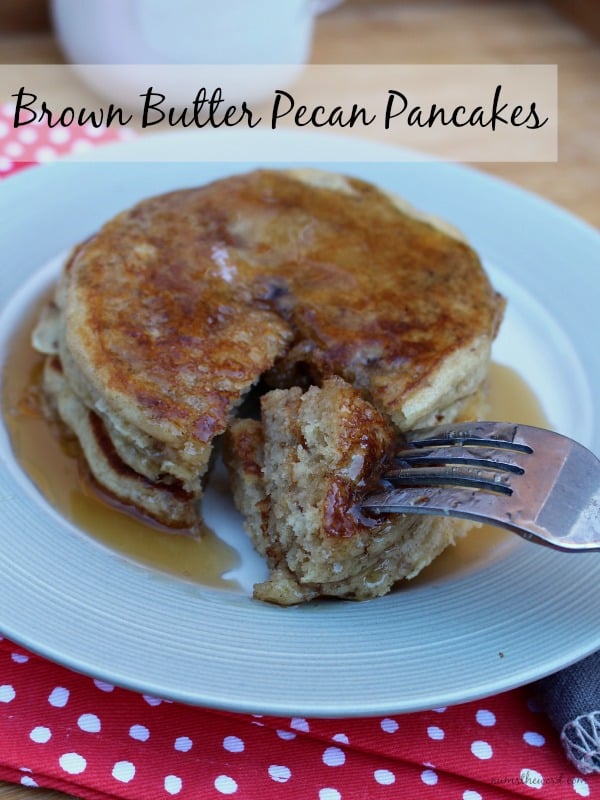 19. Kaiserschmarrn (Austrian Torn Pancakes) from Caroline's Cooking
20. Caramelized Banana Biscoff Pancakes from Who Needs a Cape?
21. Perfect Pumpkin Pecan Pancakes from The Love Nerds
22. Orange Ricotta Pancakes with Cranberry Orange Bourbon Syrup from Living Better Together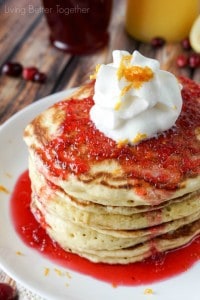 23. Caramel Apple Pie Pancakes from 365ish Days of Pinterest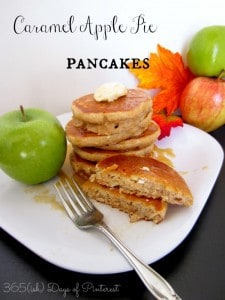 24. Pumpkin Chocolate Swirl Pancakes from Dizzy Busy & Hungry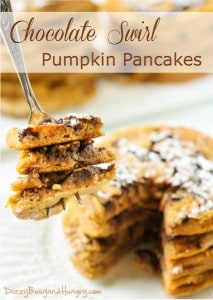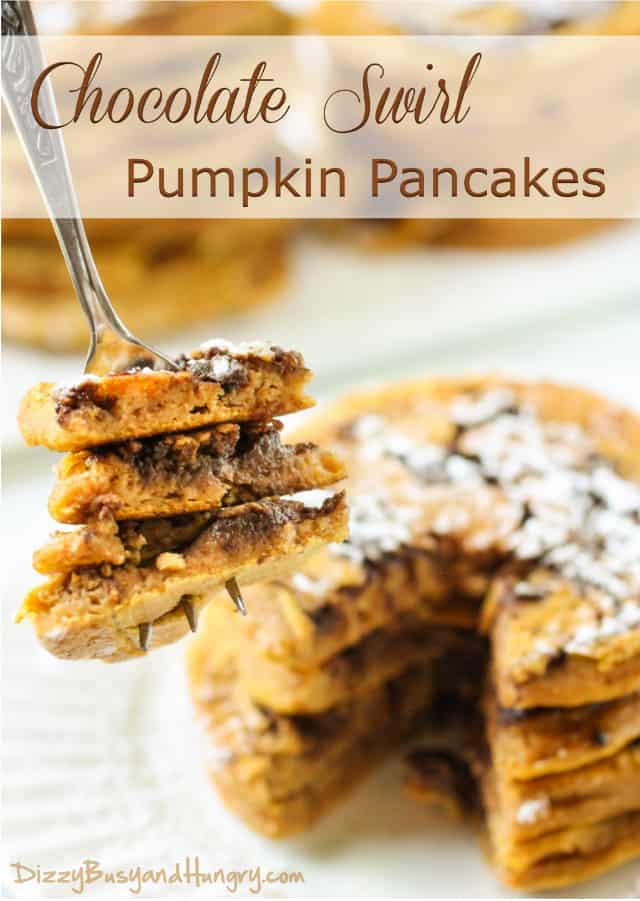 25. Apple Cider Pancakes from O Taste and See
26. Graham Cracker Pancakes with Cinnamon Syrup from Dizzy Busy & Hungry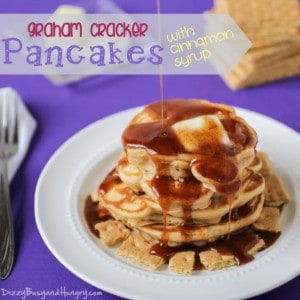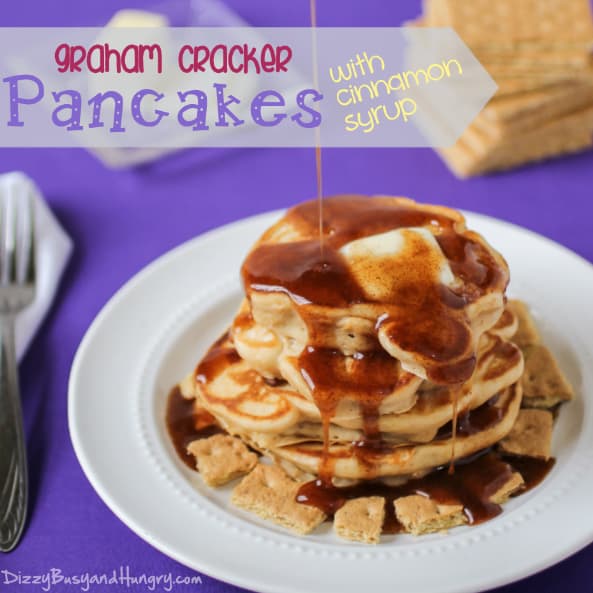 Which one do you want to try first?