Cheese and Bacon Quiche makes the perfect breakfast or even dinner.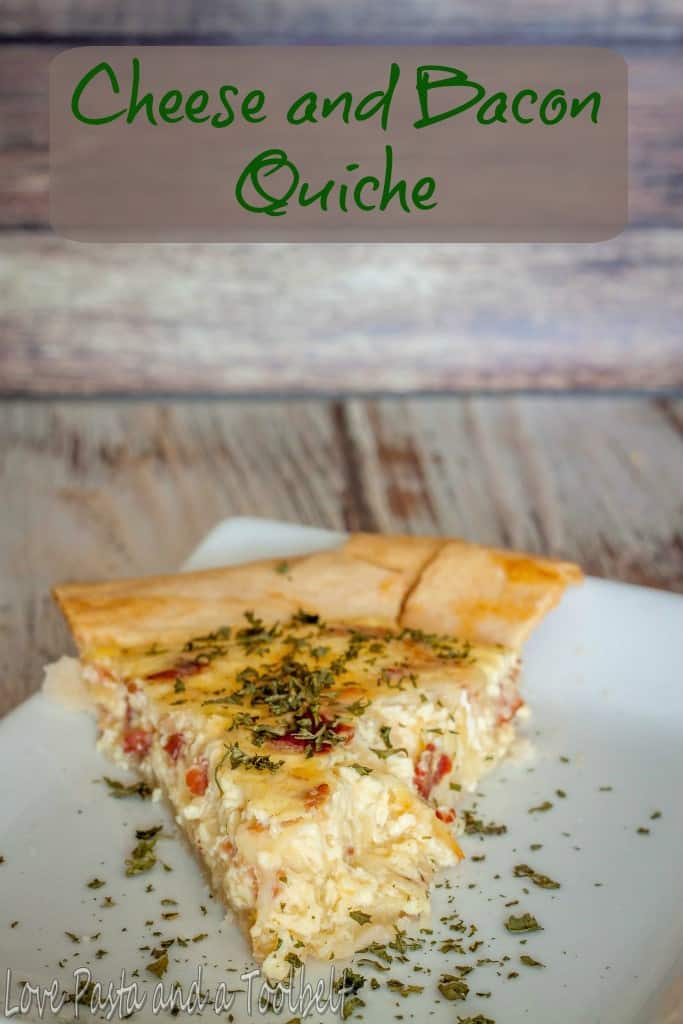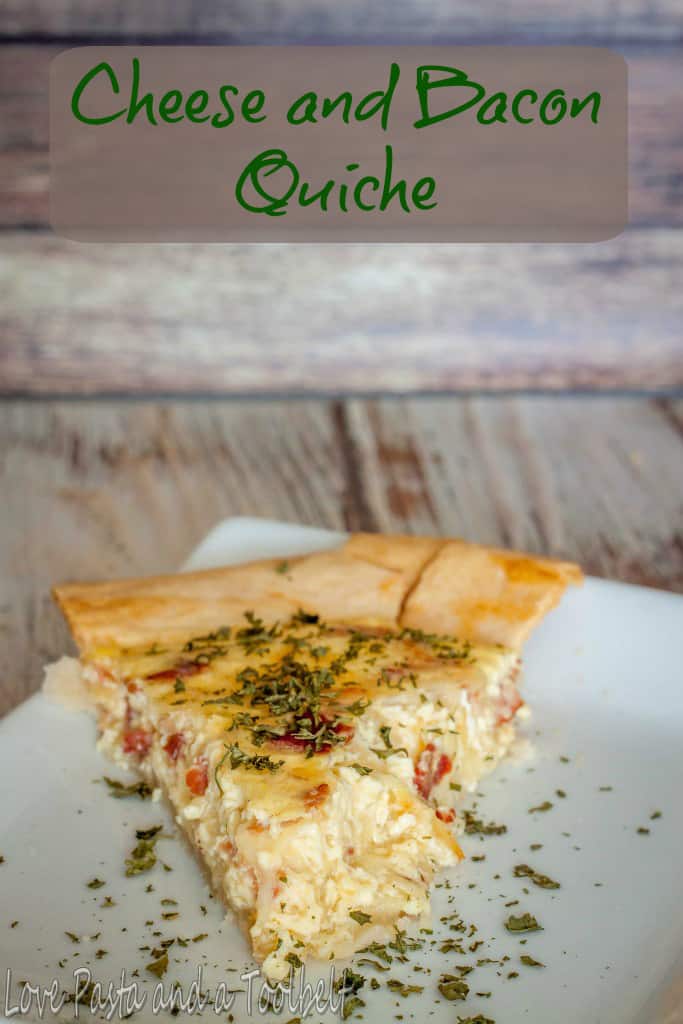 We seem to have a bit of a breakfast theme for the beginning of this week. Yesterday I shared with you 26 Perfect Pancake Recipes and today I have this delicious Cheese and Bacon Quiche. Breakfast is quite honestly my favorite meal of the day, if you could give me a pasta based breakfast recipe then I think I'd be set. I love making quiche and serving it for breakfast or dinner. It's such a simple meal to make.
Cheese and Bacon Quiche
Author:
Prep time:
Cook time:
Total time:
Ingredients
1 1/2 cup grated swiss cheese
3/4 cup diced bacon
1 cup half and half
3 eggs
dash of nutmeg
1/4 teaspoon salt
1 unbaked pie shell
Parsley for topping
Instructions
Cook bacon according to package instructions
Combine cheese and bacon and put into an unbaked pie shell
Combine eggs, cream, salt and nutmeg.
Beat until smooth and pour over the bacon and cheese mixture
Bake at 325 for 45 minutes or until firm
Top with parsley if desired
 We always love to have breakfast in my family. Whenever I go home I have my dad whip up a batch of his homemade biscuits and grits. And my mom always makes this quiche for our Christmas morning breakfast. Now that I remember how simple it is to make I will be adding it to our weekly menu more often. We usually have breakfast for dinner about once a week.
What about you, do you like breakfast for dinner?