Today I'm sharing 4 Simple Ways to Grow Your Instagram Following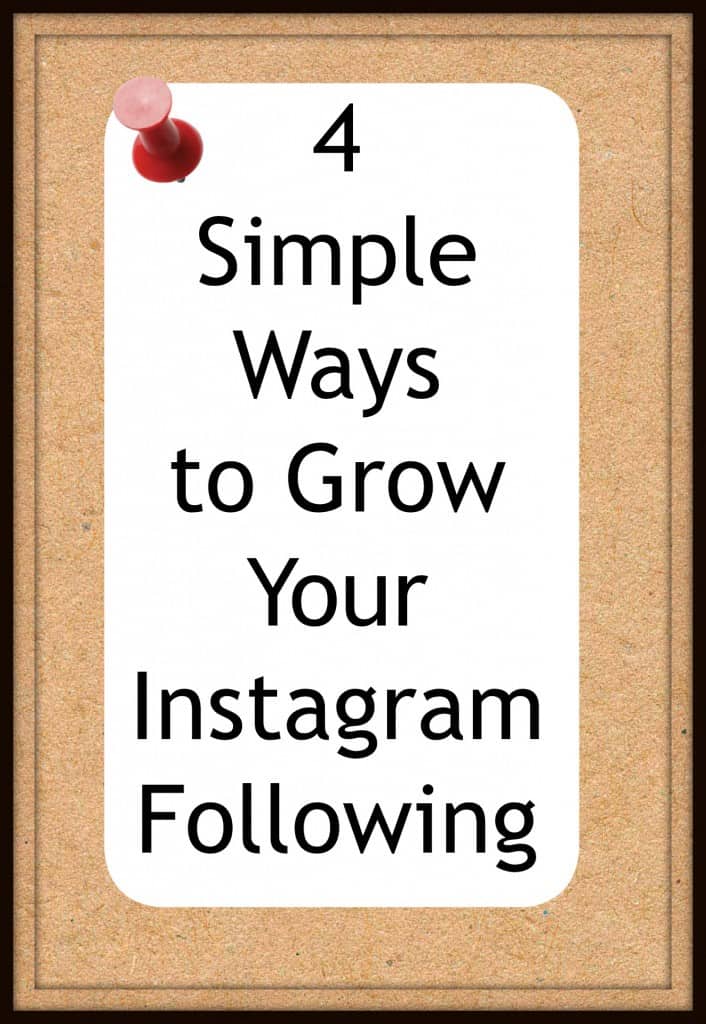 I've been using Instagram for quite a while now but it wasn't until recently that I started using it for Love, Pasta and a Tool Belt. When I realized it would be a necessity for working with brands I decided to create a separate Instagram for my blog because I wanted to have some sort of separation between my personal life and blog life. Just in the past few months I have begun trying to grow my following and I wanted to share a couple simple tips that only take a few minutes each day.
1. Follow new people who are relevant to your niche– One of my favorite ways to find new bloggers to follow is to search the hashtag #ontheblog. It is there that I am able to find a lot of craft and recipe bloggers. I follow them, leaving meaningful comments and make sure to include that I am a new follower. I don't want to be overly aggressive but I hope they will return the favor and check out my Instagram page.
2. Link up in groups– Anytime I see an Instagram follow thread I try to join in and look for bloggers that I am really interested in following. To me Instagram is still a more intimate setting for cultivating followers and I enjoy scrolling through my feed and seeing what everyone is sharing. I don't follow people just to follow.
3. Participate in Follow Friday threads– These are great ways to give exposure to your fellow bloggers and hopefully get a little love back sometimes! It can't all be one sided so it's good to share others pages and share the love!
4. Post quality pictures– I try to make sure that I am not always just posting pictures of my blog posts. That could get a little boring and seem a little full of self-promotion. One of my favorite things to share pictures of is my puppies, if you saw my personal Instagram you would see they pretty much consume it. It's also fun to post bible verses or funny quotes to brighten peoples day.
There are also giveaways as a way to increase your followers but I've yet to participate in one. I know Instagram sometimes goes through and weeds out the fake followers and that can really hurt your numbers if you got a lot of followers from giveaways. I was happy to see I didn't lose any followers last time they did that. I'm not saying I have anything against giveaways because I've done them on Facebook and Pinterest but I've avoided them on Instagram, for now.
These are just four simple tips, I am by no means an Instagram guru and I'm still working each day to continue to grow my following. I would love to hear your tips because I am constantly looking for new and creative ideas to grow my Instagram following, what tips do you have?
Be sure to head over and follow me on Instagram, leave a comment so I know to follow you back!