Add some cute decor to your house with this DIY Burlap Easter Banner.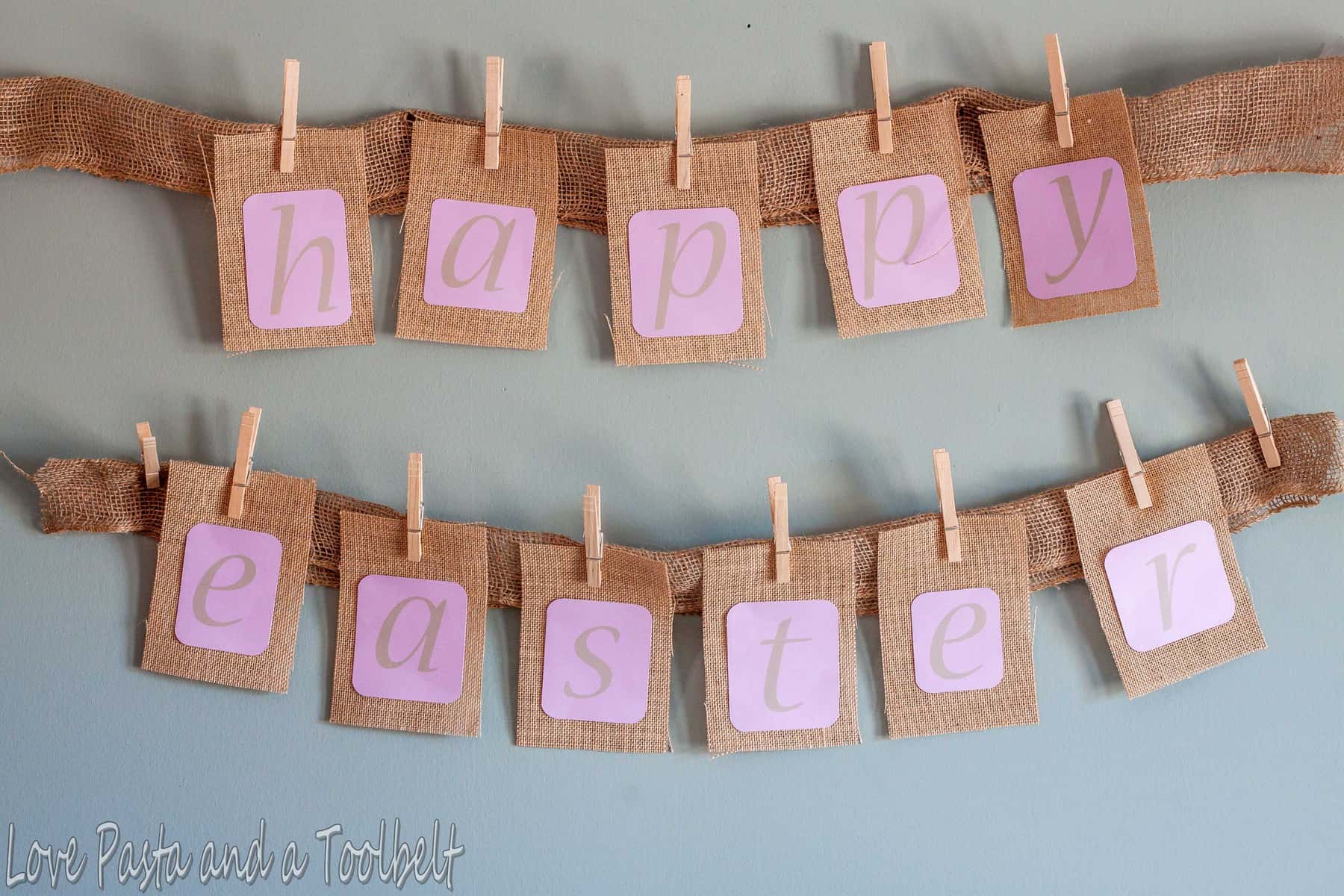 If you saw my Easter Party Ideas with Nestle last week then you saw my DIY Burlap Easter Banner. Today I wanted to share with you how I made it because it turned out so cute and I love it! I bought some burlap swatches at the craft store over Black Friday and I had been waiting for a chance to use them and this seemed like the perfect opportunity!
Supplies: 
-Burlap Swatches
-Roll of burlap
-Pastel Paper
-Clothespins
-Hot glue gun
Directions:
1. Began by printing off the letters you need on your pastel paper. I just went into Word and picked the font I wanted and printed a test sheet to make sure the size was right then printed off my letters in light gray on a pastel purple card stock.
2. Cut out your letters with a paper cutter and round the corners.
3. Hot glue the letters onto the individual burlap swatches. I started first by using scrapbook tape but by the next day they were coming off so hot glue was the ticket to making sure the paper stuck to the burlap.
4. Using a roll of burlap cut off a piece long enough for your happy letters. Fold it in half and then clip on the letters using clothespins. Repeat for the easter letters.
5. Hang it up where ever you want to decorate and enjoy the decor!
I loved how this banner turned out and it was pretty easy to make. It looked perfect with my party decor for the Easter Party! If you're looking for more ideas for easter decor then be sure to head over and check out the party post!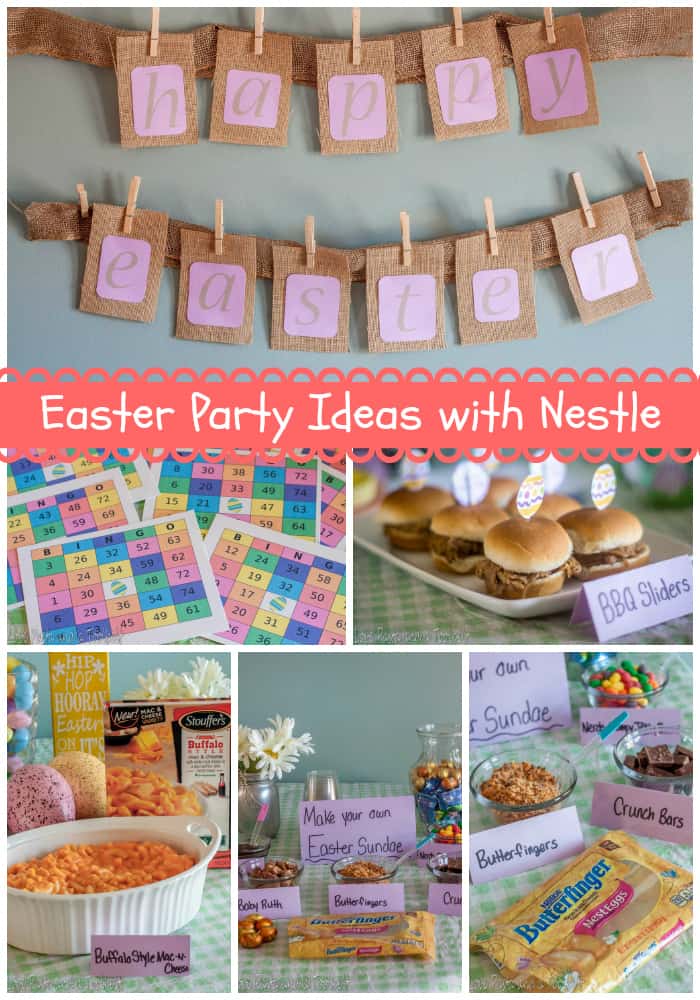 What Easter decor have you made?