This Coffee Cake is the perfect dessert or brunch recipe.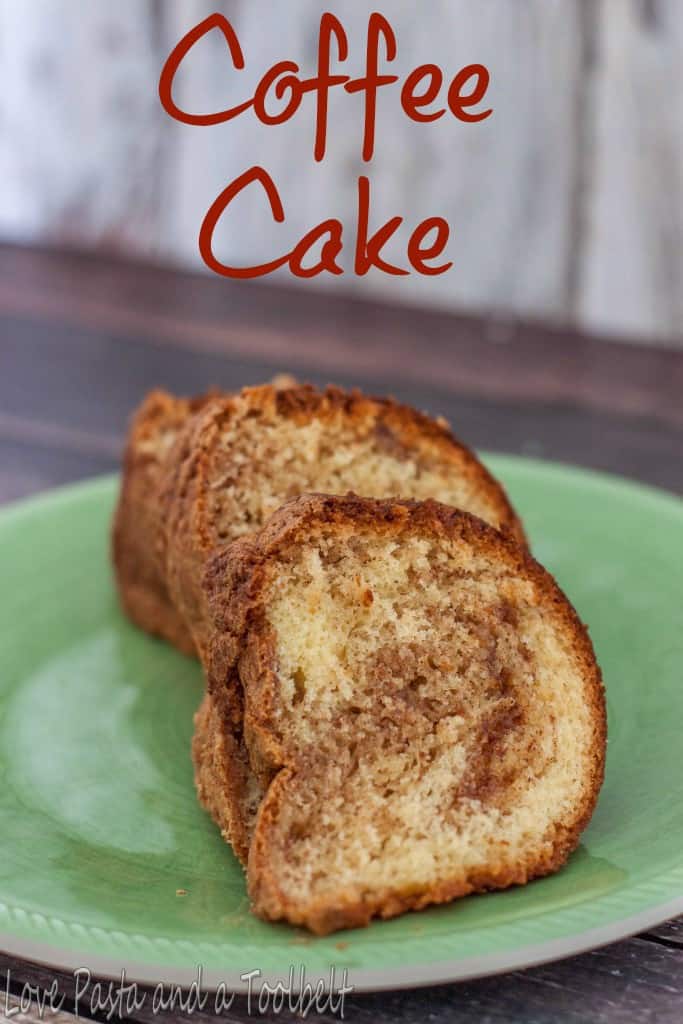 Would you believe this was my first time making Coffee Cake? For some reason I always thought it had coffee in it and call me crazy but I don't like coffee. I suppose it's called that because people enjoy it with coffee. Well it can also be enjoyed with a glass of milk if you're like me and not partial to coffee.
I'm also not partial to nuts, I know you're saying wow is this girl picky. But that's why I love recipes like this where you can leave out things that you don't like. So I left out the nuts but if you like them then add them on it and enjoy this delicious cake! This recipe is perfect to enjoy for breakfast, brunch or a snack.
Coffee Cake
Author:
Prep time:
Cook time:
Total time:
Ingredients
1 Yellow Butter Cake Mix
1/2 cup crisco oil
1 small vanilla pudding
4 eggs
1/2 pint sour cream
Topping:
1 cup chopped nuts (optional)
1 cup brown sugar
2 teaspoons cinnamon
Instructions
Mix all cake ingredients together and beat until light and fluffy
Mix all topping ingredients together
Put half of the batter into a greased bundt pan
Sprinkle half of the topping over batter
Pour remaining batter and then sprinkle remaining topping on top
Using a knife, swirl batter through the cake
Bake at 350 for 30 minutes, watch it and do not cook too long
I'm pretty sure I want to go make another one of these coffee cakes right now.  It was incredibly simple to make and so delicious. As usual Tyler and I enjoyed a few pieces and then passed the rest along to my sister to take to all of the teachers at her school. I love being able to share the yummy treats with them. I'm not sure where I'll send my extras this summer? Maybe to Tyler's work!
What's your favorite dessert to enjoy alongside your coffee?