Satisfy your sweet tooth with these White Chocolate Covered Oreos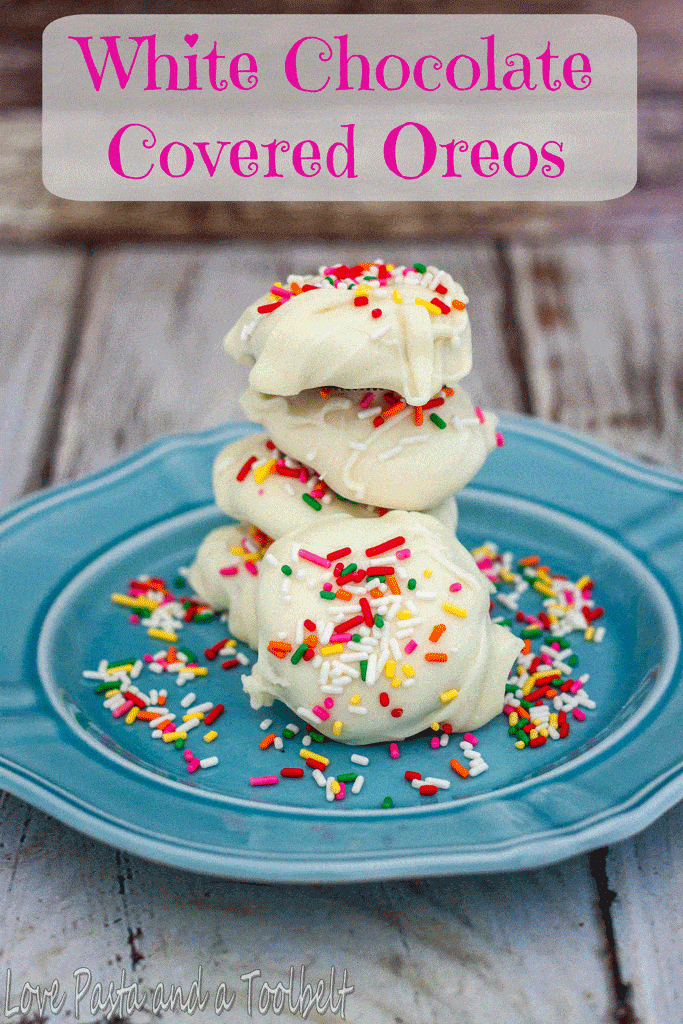 I've had some Oreos in my cabinet for awhile and I've been debating on what to do with them. I know I sound crazy because I can just let Oreos sit uneaten in my cabinets but I put them in the back and told myself they were for a recipe. I debated creating some kind of bark recipe but I didn't love it. Then one night I was laying in bed trying to fall asleep but also creating recipes in my head when the idea of White Chocolate Covered Oreos dawned on me and I knew that was the one.
My best friend loves sweets of all kinds so I pitched the idea to her to make sure it was a good one. I like sweets, love a few, but I needed to run it by a true sweets expert. She loved the idea and suggested topping them with sprinkles because honestly sprinkles make everything better and cuter, am I right? So not only were these treats delicious they also look completely adorable. In my book, that's a win-win.
White Chocolate Covered Oreos
Author:
Prep time:
Cook time:
Total time:
Ingredients
12 Oreos
1 24 oz. bag white chocolate chips
sprinkles
Instructions
Melt the white chocolate chips according to package directions
Cover a baking sheet with parchment paper and lay out the Oreos
Use a spoon to cover each Oreo completely with melted white chocolate
Sprinkle with the sprinkles
Allow white chocolate to harden, cool in refrigerator to harden if you want
Serve and enjoy!
The combination of the white chocolate and the Oreos was oh so delicious. Have you ever tried Oreos with a little extra something? It's a delicious treat that I highly recommend!