Beat the summer heat with this chilled Strawberry Trifle Dessert.
A couple of months ago my grandfather passed away. It was a very sad time, but we know he is in heaven with Jesus running, dancing, and eating all of the things he loved.
Our weekend spent with all of the family celebrating his life would have made him happy because we had so much delicious food. All of his friends from church brought meal after meal and dessert after dessert. There was one dessert I tried that I thought to myself I could recreate this and so was born this Strawberry Trifle Dessert.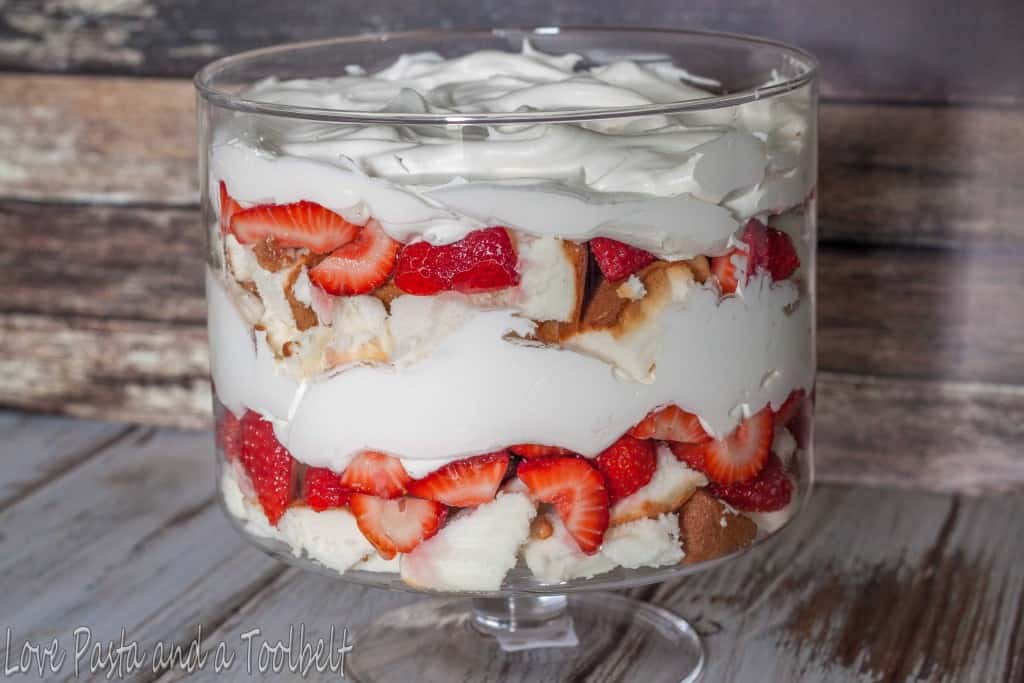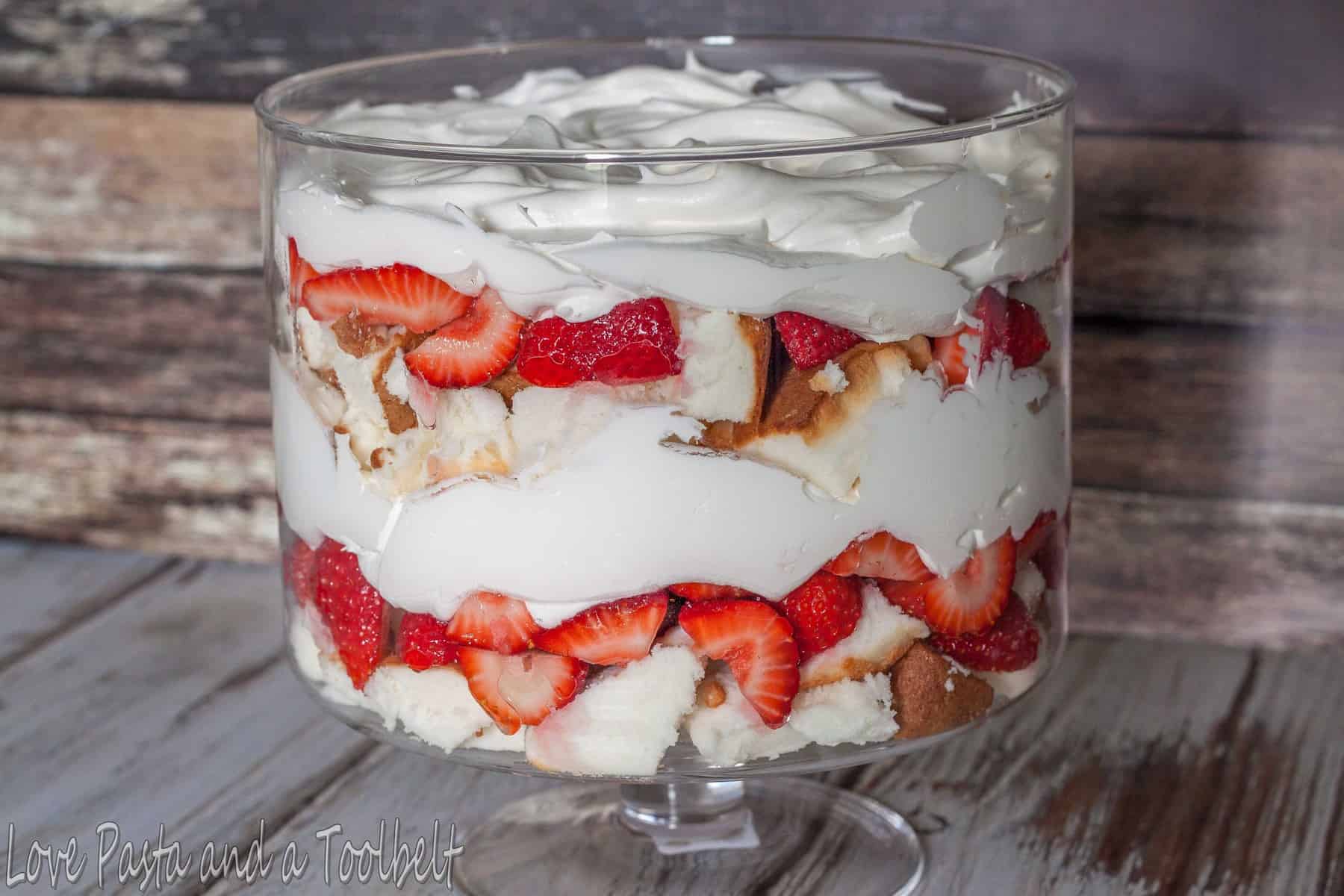 I knew I would have to go out and buy a trifle dish
 and I was pretty excited about it. I always love to add a new dish to my collection of photo props. And now I'm constantly dreaming up more trifle like desserts I can make. Maybe recreate the one from Friends
? I kid because if you remember Rachel made half an english trifle and half a shepherds pie. I'm not sure who the Joey in my family would be that would love it.
When you're trying to beat the summer heat a cool dessert is the way to go. That's why you want to combine delicious cake with some cold cool whip and fresh berries and you have yourself the perfect summer dessert.
Strawberry Trifle Dessert
Author:
Ingredients
1 Angel Food cake
2 cartons strawberries
2 cartons of cool whip
Instructions
Cut the angel food cake into squares
Slice the strawberries in halves or fourths depending on how big they are
Began with a layer of angel food cake using half of the cut up squares
Top with half of the cut up strawberries
Top with 1 carton of cool whip
Repeat layers
Chill in the refrigerator and then serve
I love how easy this dessert was to make and it's perfect to serve to friends and family. I took it over to my sisters and we enjoyed it after a dinner of fajitas. I love having options for chilled desserts in the hot summer months. The summer heat is just starting to roll in here, I'm not sure I'm ready. Do you have any favorite chilled summer desserts?
Here are some of my other favorite trifle desserts!