Hate to clean? I've got 5 Ways to Make Cleaning Easier!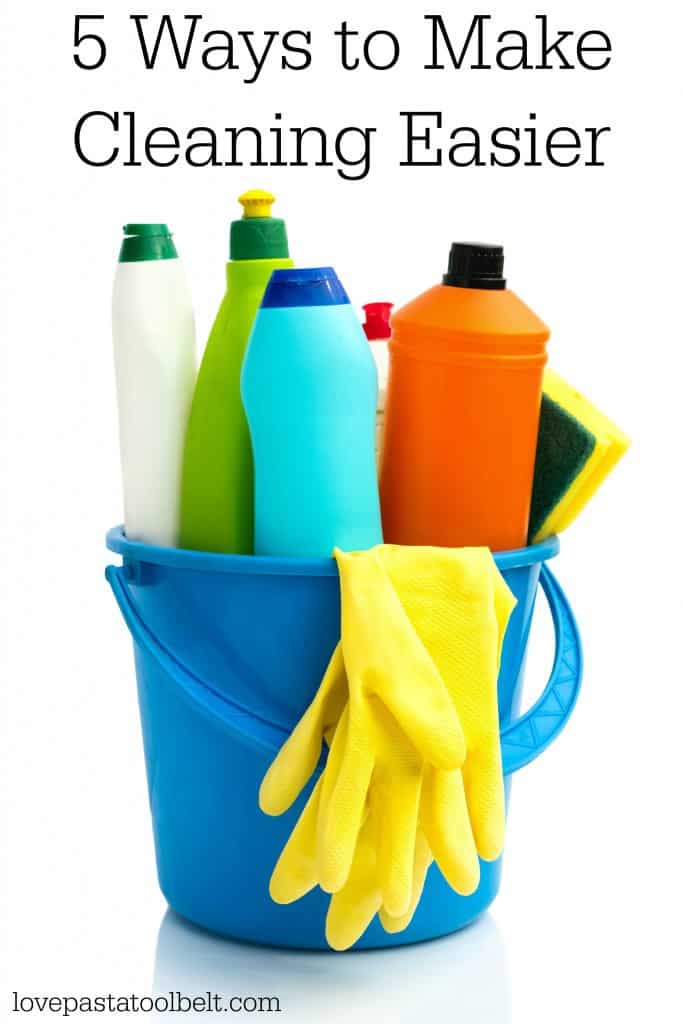 I hate to clean, like hate it. I have such a hard time getting myself motivated to clean. I've been trying to think of ways to make cleaning more fun (is that possible), easier, and just all around a better experience. I kind of envy people who love to clean. That's never been me. But the funny thing is, I can't stand seeing my house a mess but I hate cleaning so it's quite the conundrum.
1. Play Music– This is my number one tip. If I have music playing then I'm more motivated to get moving and clean up. For my birthday, Tyler got me a wireless bluetooth speaker. It's small and compact and perfect to carry around with me while I clean. So I highly recommend getting one of those!
2. Have power cleaning time– Whether it's 20 minutes or an hour set aside a specific amount of time to clean. If I don't do this, then I'm just aimlessly wandering around my house trying to figure out what to clean. Growing up, we used to have 30 minute pick ups before my dad got home from work. We'd pick everything up, put it in a basket and then distribute it to it's proper place.
3. Find a place for everything– This requires some work in the organizing area and it's something I am still struggling with, but having a place for everything is so important. It's really hard to clean when you're sitting there with a pile of stuff saying, where do I put this? I love using baskets to organize everything, they're so cute, simple and hide your junk!
4. Go room by room– Pick a room and stick with it until it's done. Just like having the power time, I need to pick a specific room and get it done before I move on to the next. So I try to get one room done then I (hopefully) move on to another room.
5. Make a plan– I created a weekly cleaning schedule awhile back. While I've not been very good about sticking with it, I am trying to be better about it. I'm a schedule person, so I've even carved out some time in my day for cleaning so I can hopefully use all of these tips, plus my schedule, and get back into a good groove with cleaning.
I'm hoping that writing out these tips will not only help you but me as well. If you struggle with keeping a clean house then I feel you. Being honest, it's a constant battle for me. There are so many other things I enjoy so much more but I'm striving to have a cleaner and more organized home!
What tips do you have for making cleaning easier?