Get ready for fall with this DIY Burlap Harvest Wreath!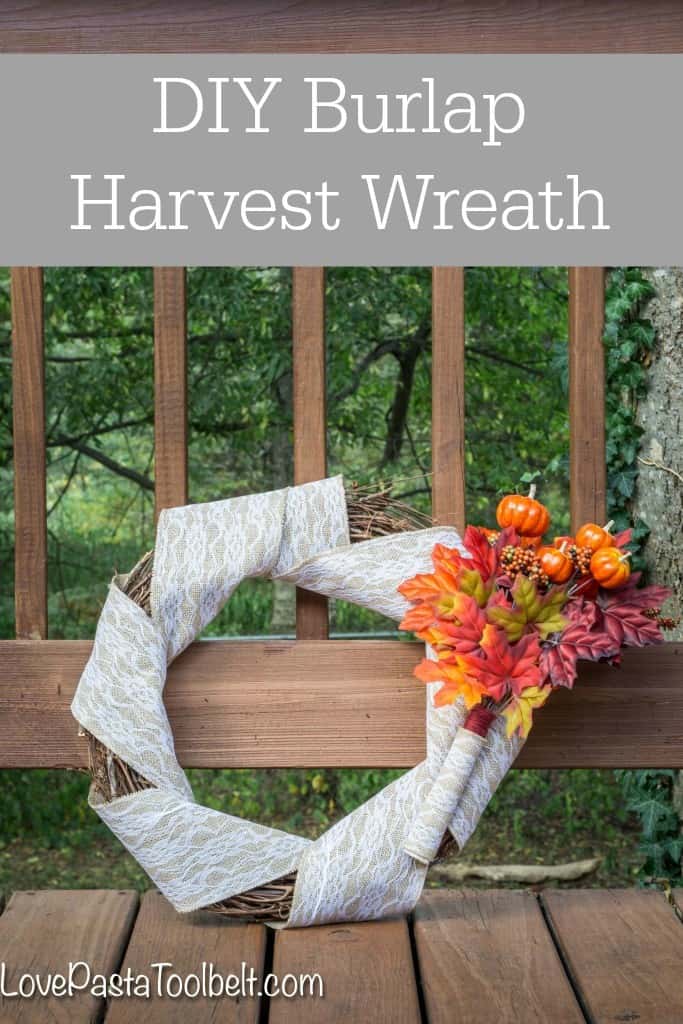 Hey guys, today I wanted to share with you this quick, cute, and easy DIY Burlap Harvest Wreath! You know how much I love wreaths, the more the merrier I say! It's supposedly approaching fall, although, in Middle Tennessee, someone has forgot to tell the weather man as we are still well into the 90's! My husband has had to use the leaf blower a few times to clear the deck, so there's that little reminder. Anyway, with the season quick approaching, I thought it would be a perfect time to get a new wreath ready for when the temperature actually drops beneath "pool weather".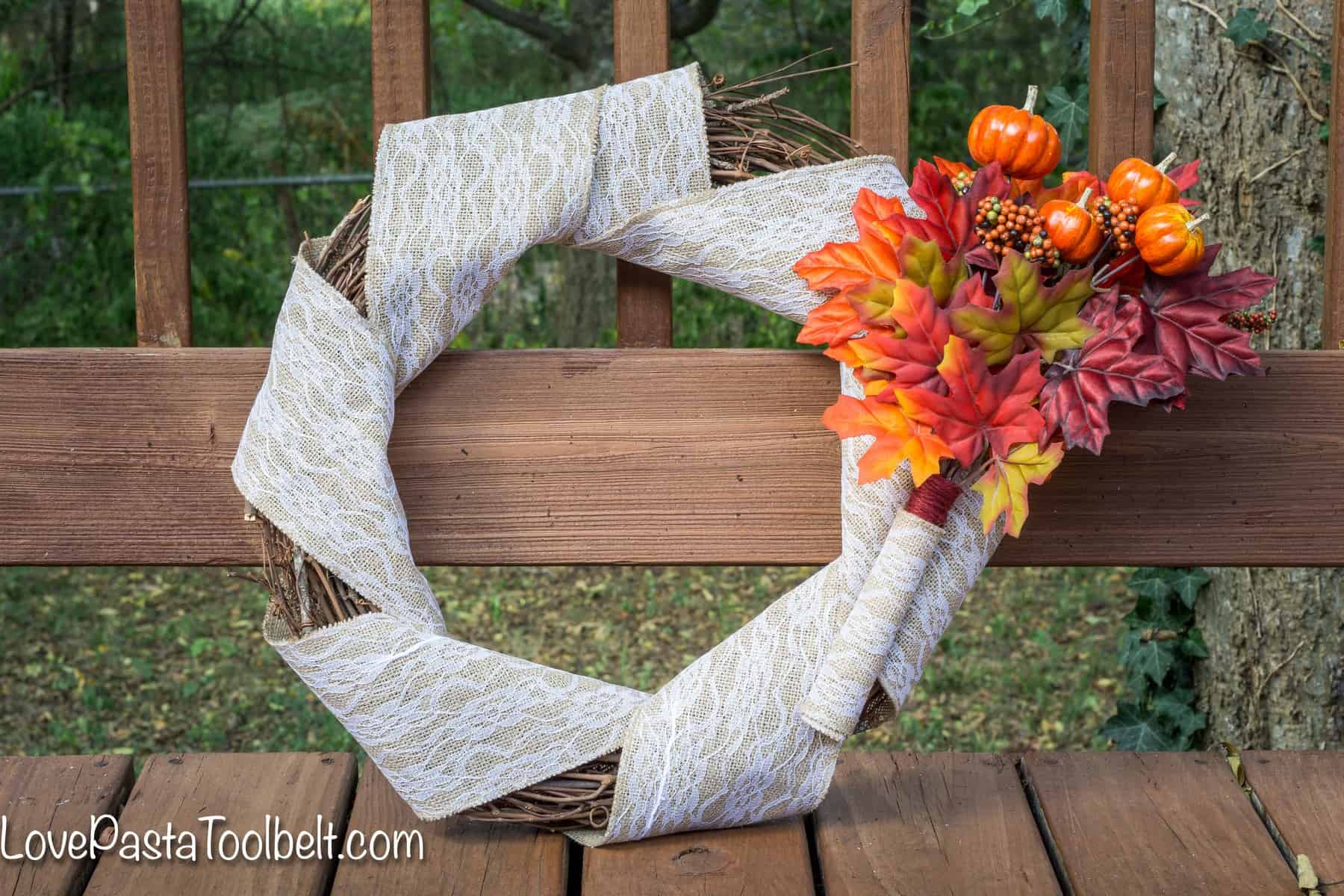 Supplies:
– Twig wreath
– Lace Burlap
– Fall foliage/flowers
– Twine
– Hot glue
Directions:
1. Begin by wrapping your wreath in the lace burlap to your desired amount of covering
2. Hot glue the burlap into place
3. Arrange your foliage/flowers as desired and then wrap twine around the bottom to hold them all together
4. Wrap a small piece of burlap around the bottom of the flowers to create a sheath to slide the flowers into
5. Hot glue the flowers into the burlap sheath and make sure they are secure on the wreath
6. Hang on your door and start calling fall to come!
As you can see, this quick wreath is both cute and easy to make! It will look great on any door and be a stark reminder to summer, that fall is knocking on the door! Bring on the cooler temps, and yummy soup season, am I right? Let me know if you have any favorite fall wreaths, and if you decide to make this one!