Please welcome my contributor Rebecca as she shares ideas for What to Do With Your Summer Vacation Photos!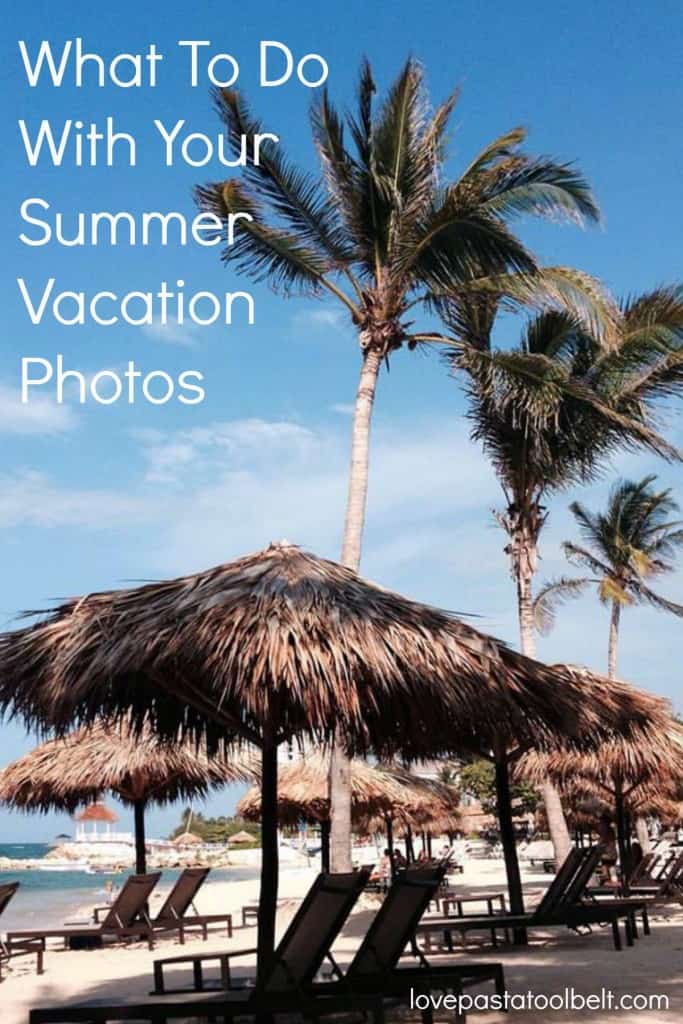 I love taking photos! But most of the time a few of them end up on my Instagram or Facebook, and the rest get sent a folder on my computer never to be seen again. And I'm even worse with vacation photos! Often times I take hundreds and hundreds of photos on vacation and do nothing with them! But I've decided that ends now. My husband and I just got back from a family trip to Jamaica and I am determined to put our photos to use. Here are a few fun ideas that I've found for what do with all your summer vacation photos.
Create a canvas to hang on the wall – when my husband and I went to Jamaica on our honeymoon, I took lots of pictures of of the ocean. As soon as I got home I had a three-part-canvas made to hang in our living room. Now I can remember our vacation anytime!
Create Magnets – Give them as a gift or keep them for yourself. There are several online photo places that will turn your photos into magnets or you can get magnets at your local craft store and make them yourself.
Have a book of photos printed – Organize some of your favorite photos by day and add comments of your favorite memories from the day.
Create a lampshade – I found this really cute tutorial on using your photos to create a lampshade.
Create a pillow – If you went somewhere with a beautiful landscape, consider making or having a photo pillow made.
Make a photo clutch – I love this tutorial on making your own cotton and leather clutch with your favorite photos.
What fun things have you done with your vacation photos?