Started your blog? Now it's time to consider Blog Design: What are my options?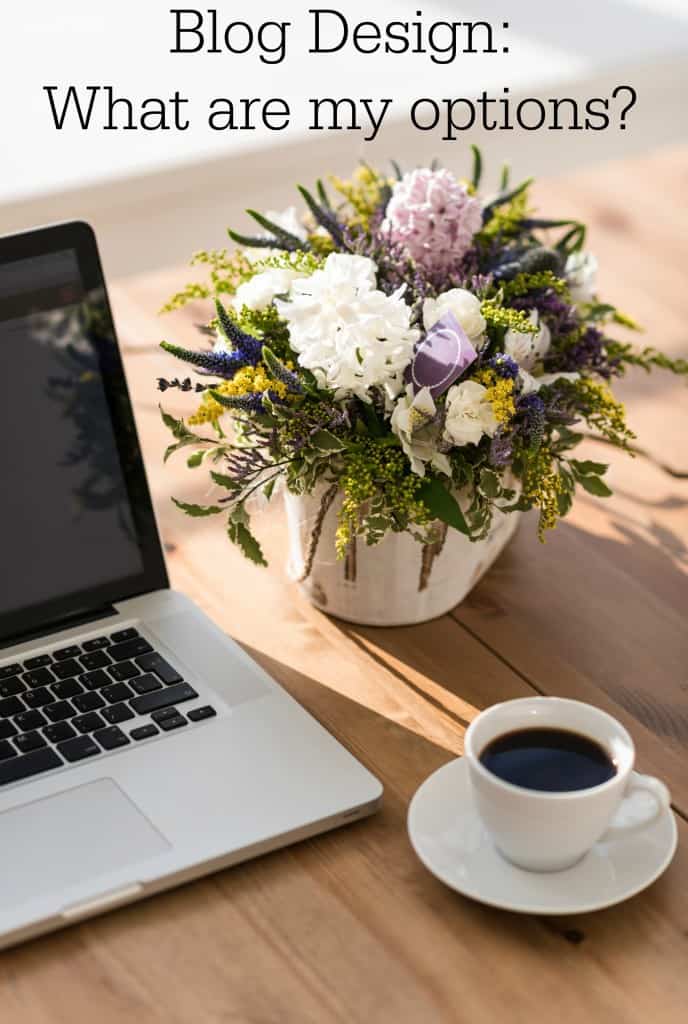 So you've started a blog and have WordPress installed so now you're probably wondering what is next? You're next step is to design your blog. There are a couple routes you can go here.
Option 1: is to design the blog yourself. To purchase your own theme and do all of the designing. If that's your thing then go for it. You probably don't even need to read my posts because you know more than me already! Coding and designing is out of my range of knowledge so I've gone with options 2 and 3 in the past.
Option 2: is to buy a pre-made theme. I bought one in January of 2014 and I loved it for about a year. It gave my blog a bit of a different look and it was way better than the free theme I found on WordPress since I had no clue how to change it up. It still lacked personalization but for where I was in my blogging journey it worked for me.
Option 3: is to get a custom design. I got my custom design in January of 2015 and I love it! Madison from Grace and Vine Studios did my design and she is amazing. She was easy to work with and did such a good job. I decided on the Foodie theme which is a great option for food bloggers or lifestyle bloggers. It's easy to customize and I've even been able to tweak a few things since then with the help of a good blogger friend!
There are so many aspects to consider when choosing your blog design. I really encourage you to look at different blogs and find ones that you love. Whether it be the colors, the layout or the special additions they have made you want to have blogs to reference if you're doing it yourself or having someone else help you. Making a Pinterest board and then pinning your favorite blogs to it is a great way to keep track of your ideas. Also pin anything that inspires you, colors, pictures or fonts.
If you're serious about making your blog a business then I highly recommend getting a custom blog design. It will help set you apart from the other blogs out there and make your blog memorable to your readers. Go with your personal style so your blog reflects you and don't try to copy someone else's. Even though you may love their look, if it doesn't reflect you and your style then it isn't right for your blog!
What thoughts do you have on blog design? I'd love to hear them and what route you have gone!