Today we're talking about Feeding a Picky Dog with Rachael Ray Nutrish: Zero Grain Dog Food!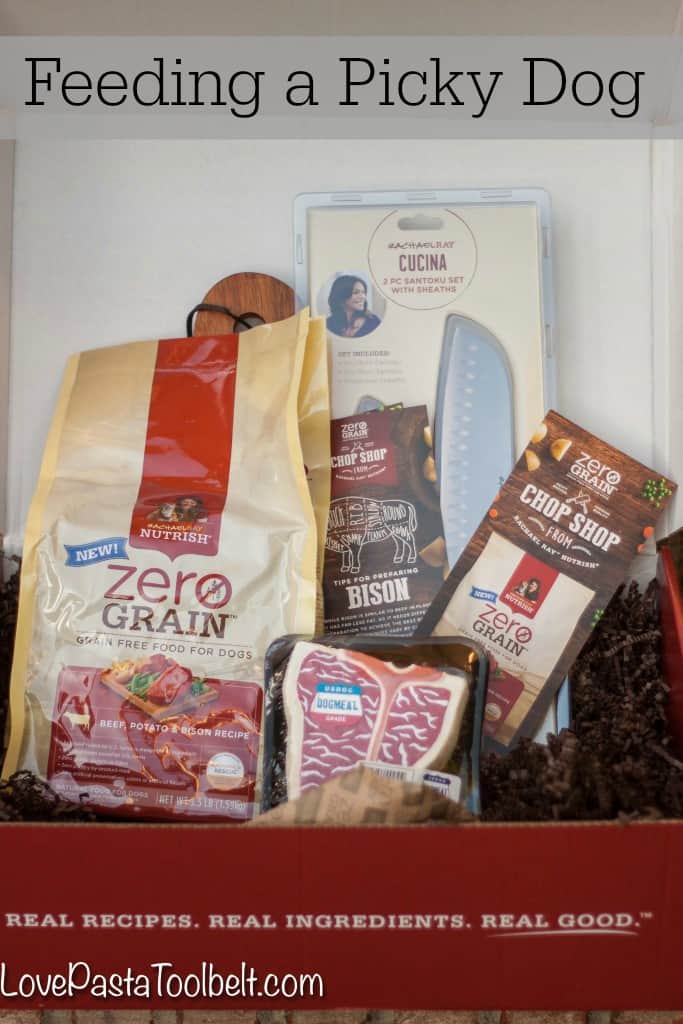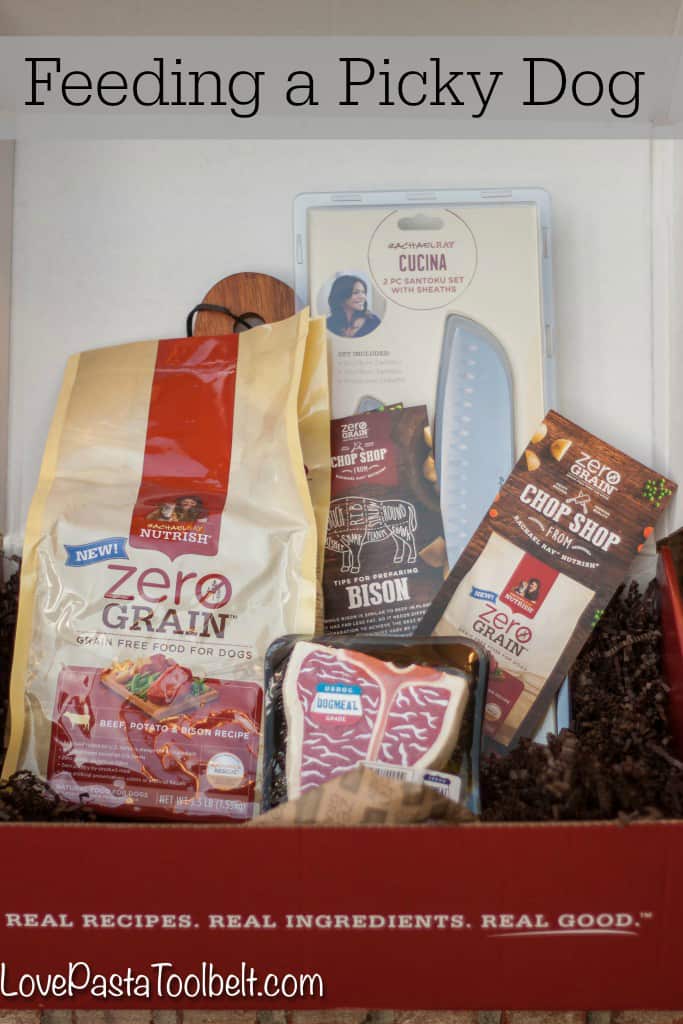 Have you ever had a dog that was a picky eater? In my mind that wasn't really a thing until we got Dolly. Our sweet rescue pup who we believe is half greyhound/half boxer is the finickiest eater I've ever seen. Half of the time we have to encourage her to finish her dinner because now that we have a lab puppy we can't let her graze on her food all day long. Our lab puppy, Sadie, is what you think of when you think of a dog eating. She likes to act like she's constantly starving and she'll eat anything in sight.
When I heard about the Rachael Ray Nutrish: Zero Grain Dog Food I knew we had to give it a try with Dolly. This food is a Beef with Bison Recipe that is made with simple, natural ingredients like real U.S. farm-raised beef, which is always the number one ingredient, combined with wholesome vegetables. And there are never any grains, glutens or fillers. This sounded like a great option to try with our picky girl.
We got a great box of goodies from Rachael Ray including a bag of the Nutrish: Zero Grain Dog Food for Dolly to try out. We of course started slowly with it, mixing it in with her current food so as to get her used to the change. I've never seen her gobble up her food so fast. The first night we had to keep reminding her to slow down and not eat so fast. Usually we only have to do that with Sadie.
We love being able to keep Dolly happy and healthy and she is loving her new Nutrish: Zero Grain Dog Food! Sadie also enjoyed the fun toy that came in our box of goodies! If you want to try out some of the Rachael Ray: Zero Grain Dog Food then you can head here for a coupon $3 off a bag!
Follow Rachael Ray Nutrish on Twitter | Facebook | Instagram