Need a gift for the crafter in your life? Check out this Gift Guide for Crafters!
The crafter inside of me just had to come up with this gift guide. Whether you're buying for a fellow crafter, or want to pass this list along to your significant other as a hint, this gift guide has something for the crafter in all of us!
P.S. This post contains affiliate links. If you buy something I receive a small commission at no charge to you. This allows me to continue doing what I'm doing on the blog!
Silhouette Portrait or Cameo– While I am still in the process of learning to use mine I am discovering new things everyday that I can do with my Silhouette. It makes crafting much easier for someone like me who isn't good at free handing stuff but still wants to make really cute canvases, greeting cards etc. And I have not even gotten started yet with the heat transfer choices. Come January I will be making onesies galore for Baby Glover and his/her cousin who is due one month earlier.
Sewing Machine– When I was home visiting last time my mom taught me how to make a simple pillow cover. Brilliant! Because I can make one for every season. Now I just have to actually pull my sewing machine out and set up a place for it.
Paint Brushes– A crafter always needs a good set of paintbrushes on hand for any projects! Especially if you are like me and bad about remembering to wash out your brushes.
Paint– I always wish I had more paint color choices on hand so I'm not constantly running to the store to get a color I need. Getting a whole set like this for my crafting would be perfect!
Card stock Paper– Because really who can ever have enough card stock to craft with? Especially if you have a silhouette, the possibilities seem endless!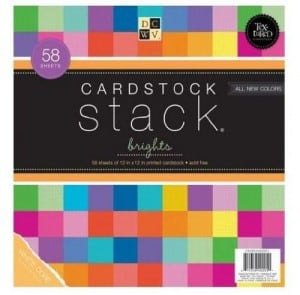 Bluetooth Speaker– Now roll with me on this one. Most people don't want to craft in silence and for me the tv is generally too distracting because I'm like a kid and have to see what's happening. So a bluetooth speaker is such a great option because I can blast my music and really focus on whatever I am working on!
Amazon Prime Membership– Now this gift will appeal to most anyone, but for me it has been invaluable for crafting. When I decide I want to make something on my silhouette but realize I don't have the vinyl for it I can immediately order it on Amazon Prime and have it in 2 days with free shipping. So as long as I plan about two days in advance, my crafting does not have to be delayed!
Craft Desk– Having a place to store all of your craft supplies helps the crafter know what they have and where it is. Otherwise you end up like me and own about 100 paintbrushes before you realize there really isn't a need to buy anymore! I have this desk and I love it!
Card stock/Vinyl Storage System– If you're anything like me, you could really use this. I have card stock and vinyl all over the place. I recently started using an old filer for my card stock but it doesn't hold 12×12 so this one would be perfect for all of my 12×12 card stock and vinyl, and it looks pretty too!
 I would love to hear what you or the crafter in your life is asking for this year?