This shop has been compensated by Collective Bias, Inc. and its advertiser. All opinions are mine alone. #GiveExtraGetExtra #CVS #CollectiveBias
Help a newly expectant mom get by with this First Trimester Survival Kit!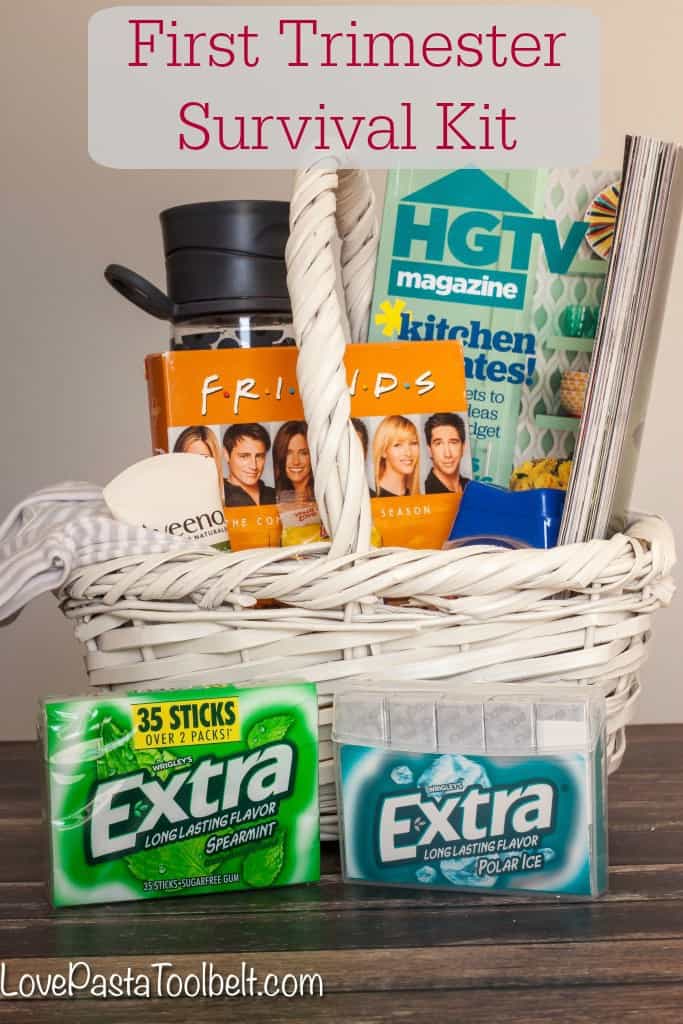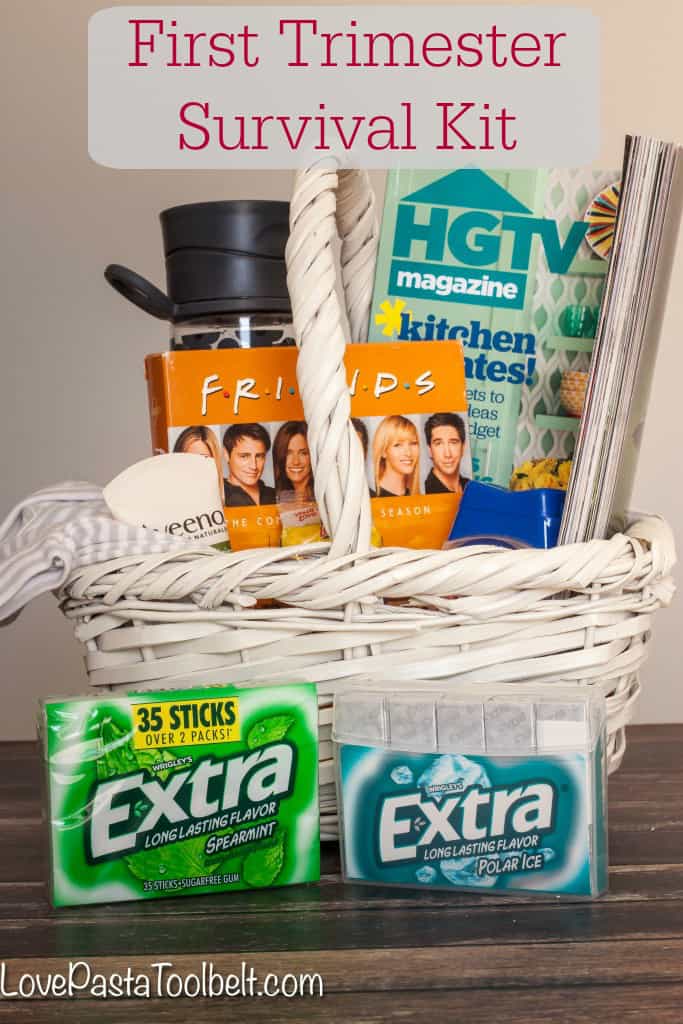 If you didn't already know we're expecting our first baby (a girl!) this spring. Since this is my first pregnancy I didn't quite know what to expect and let me tell you, the first trimester was no picnic. I didn't even want to hear the word picnic, because food wasn't my friend. I had never felt so tired in my life. The only way I could explain it to my husband was that I didn't even feel like going shopping. When he heard that, he knew I must really feel bad. I was able to find a few things to help me get through the first trimester, so I wanted to share those with you today. Whether it's for yourself, or you have a friend who is pregnant and you're not sure how to help, then this First Trimester Survival Kit would make such a great gift to help them out!
To put together this kit, I started thinking of things that were pretty vital to me during the first trimester and the first thing that came to mind was gum. I cannot even explain the bad taste that's in your mouth. Every time I ate I ended up with this awful taste in my mouth, which made my meals even less enjoyable. So the first thing to put in your kit would be Wrigley's Extra® Gum! The new Extra® 35-stick pack which come in Extra® Gum Spearmint and Extra® Gum Polar Ice® are perfect for the expectant mother. These new products have durable, recycled packaging which is perfect for when you're on the go and they feature more gum so less chance of running out! And you can easily find these at the check out line at CVS.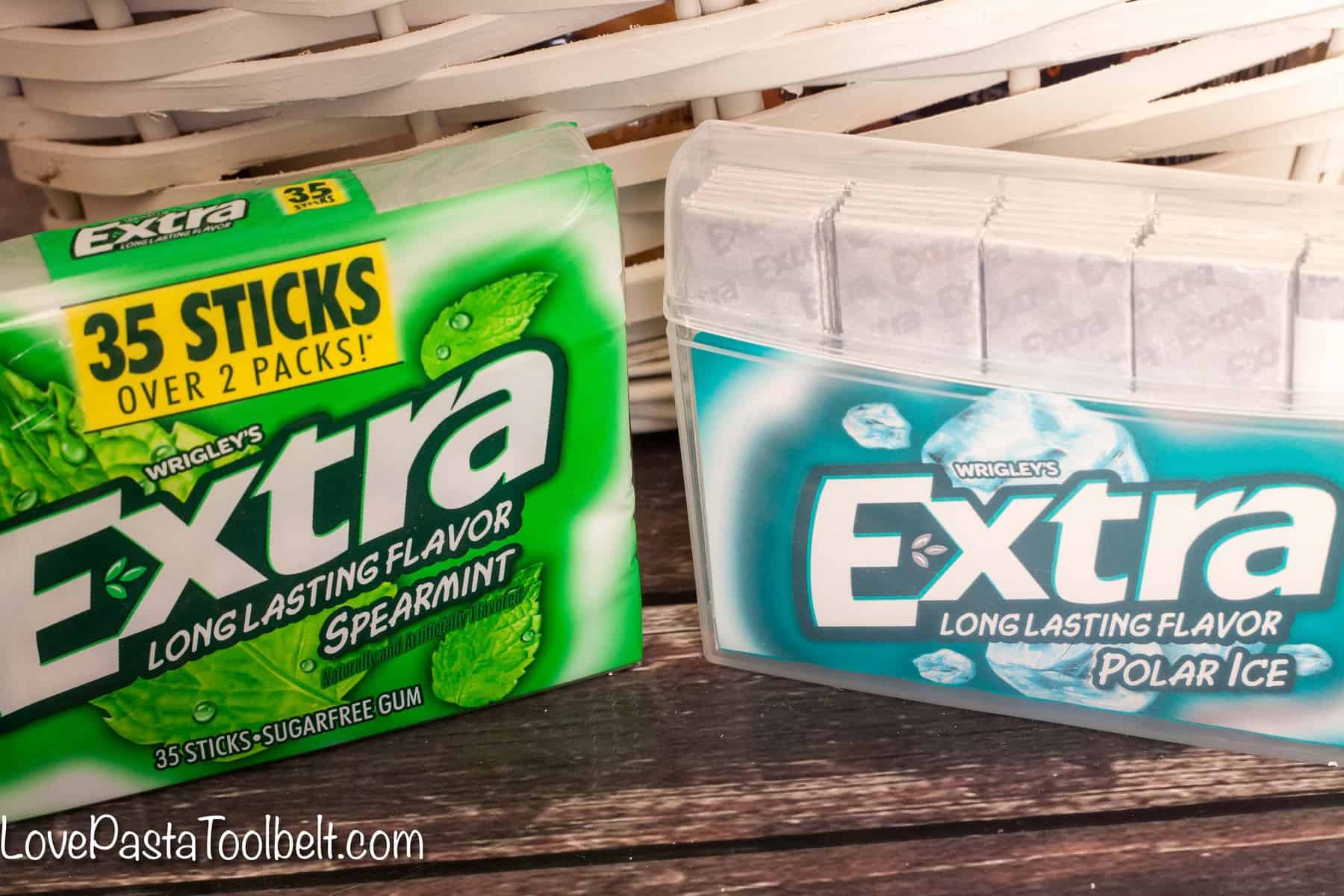 So after your Wrigley's Extra® gum a few other essentials for the first trimester are
Tums, to help settle that stomach.
A reusable water bottle because staying hydrated is so important!
Crackers because you will need bland snacks, I pretty much lived off crackers for awhile.
Now it's always fun to pamper the expectant mom with a few non-essentials. A few things I'd suggest would be to add in some
Hand lotion (non scented is best)
Chapstick
A movie or tv season
A magazine
A cute baby gift. One of my favorite things in the first trimester was when someone would send me a sweet baby gift. Before your baby starts kicking and you're just sick all the time it's so nice to be reminded of what's to come!
To put all of this together I decided to grab a cute basket! I put all of my items in it and viola I had the perfect First Trimester Survival Kit Gift for any friends who are expecting a sweet bundle of joy.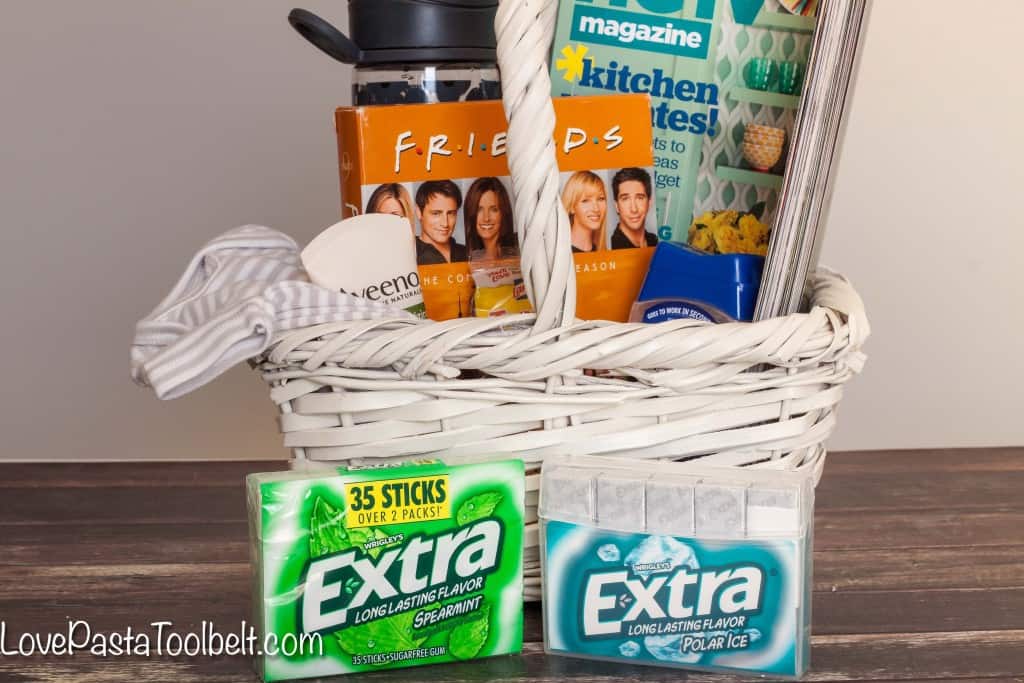 So if you're making this kit and need to pick up some gum then grab the new Extra® 35-stick pack with this coupon to save $1.00! Adding some Wrigley Extra® gum to your gift is the perfect way to Give Extra and Get Extra!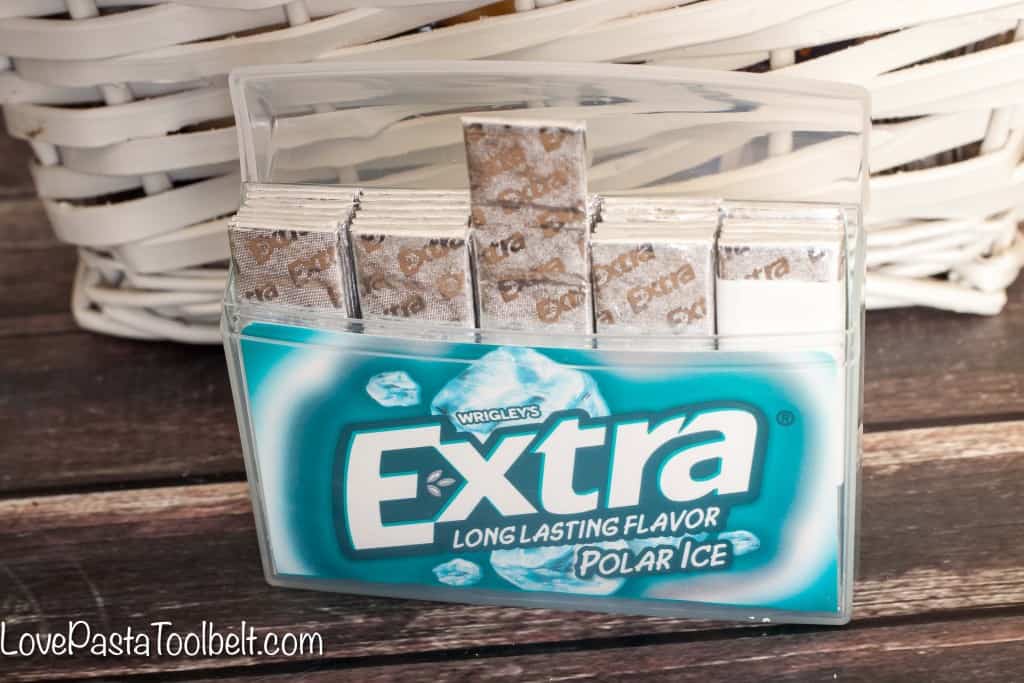 Tell me, what were some of your first trimester essentials?