Sharing all the details of our Christmas Gender Reveal and how to plan your own!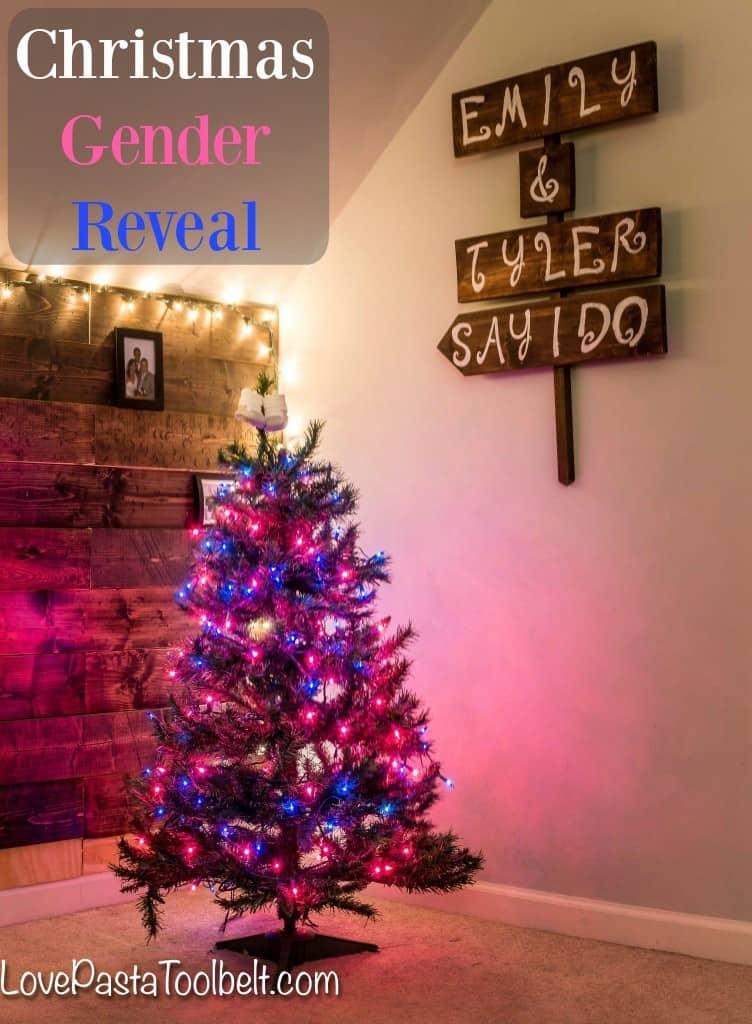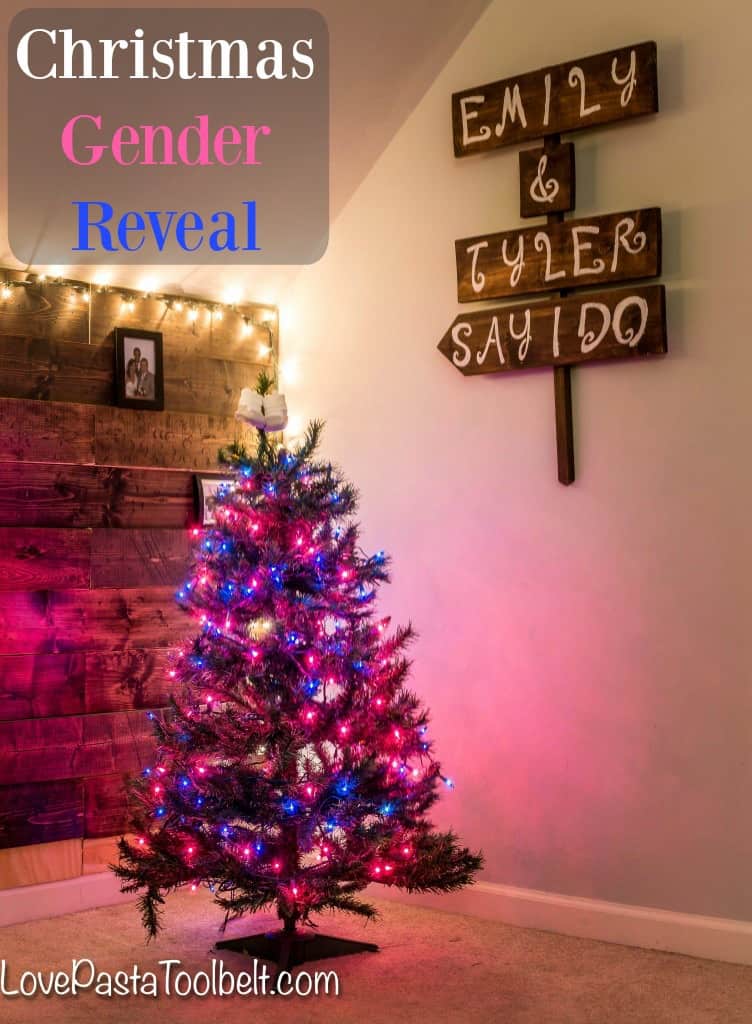 In case you missed our announcement we are expecting our first baby in May. We are so excited to become parents and once we found out we were pregnant, I immediately started thinking about gender reveals. Since our family and friends are spread out from Michigan to Florida and Virginia to Missouri and everywhere in between, we had to think of a long distance idea. It was important to us that our family and friends be a part of our gender reveal.
When I started counting up the weeks I realized that we would find out our baby's gender right before Christmas. I was excited because I figured we could come up with a cute and festive way to do our gender reveal. I threw a few ideas out there and before I knew it, my insanely creative husband came home with a complete production plan for a Christmas Gender Reveal video.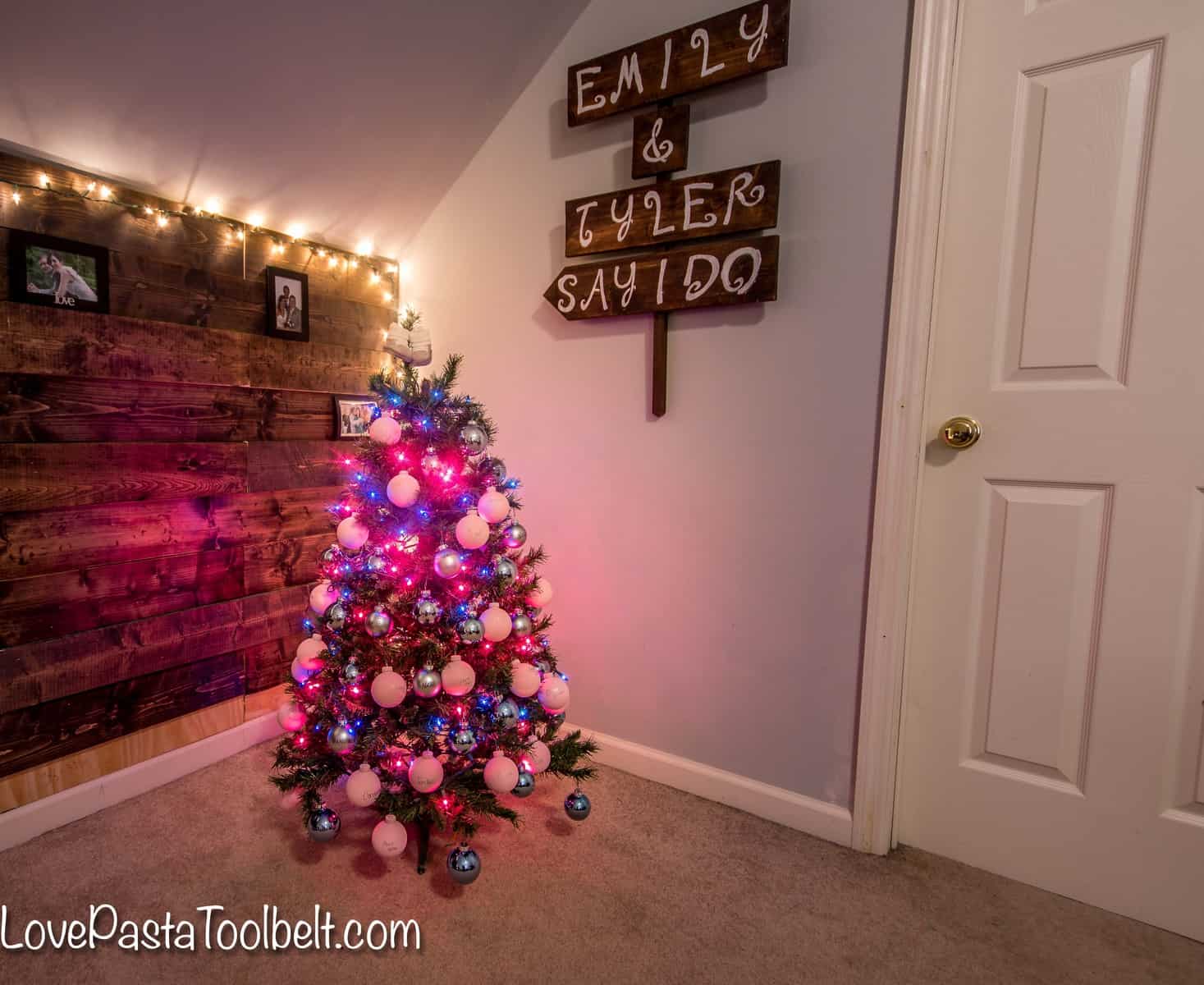 Now don't worry because if you aren't into doing a video this idea can still be done with pictures or even a gender reveal party. There are a lot of ways you could make this gender reveal your own while sticking with the Christmas theme.
The first thing I did was go on the hunt for blue and pink Christmas ornaments as well as blue and pink Christmas lights. The lights were easy to find on Amazon. The ornaments were a bit more difficult to find. I wanted more of a baby blue and a light pink. The blue ornaments were pretty easy to find but the pink ornaments were downright impossible. We ended buying some plain white ornaments and spray painted them light pink. That was a simple project that paid off!
Our next step was to poll the family. We sent out group messages to our families and friends and then awaited the responses. Our final total was 26-25 with the girl guesses in the lead by one person. After polling everyone we took our ornaments and wrote the name of each family member and friend who had guessed. If you guessed girl then your name went on a pink ornament and if you guessed boy then your name went on a blue ornament. We used black and silver sharpies which worked great.
Once the names were written we then added our blue and pink lights to the tree and then hung each of the ornaments representing our family and friends. And our guesses as well, I guessed boy and Tyler guessed girl, keep reading to see who was right! Once this was done we spent about a week looking at a blue and pink tree wondering which color it would be when we found out. We also took the booties from our pregnancy announcement and hung them at the top of the tree.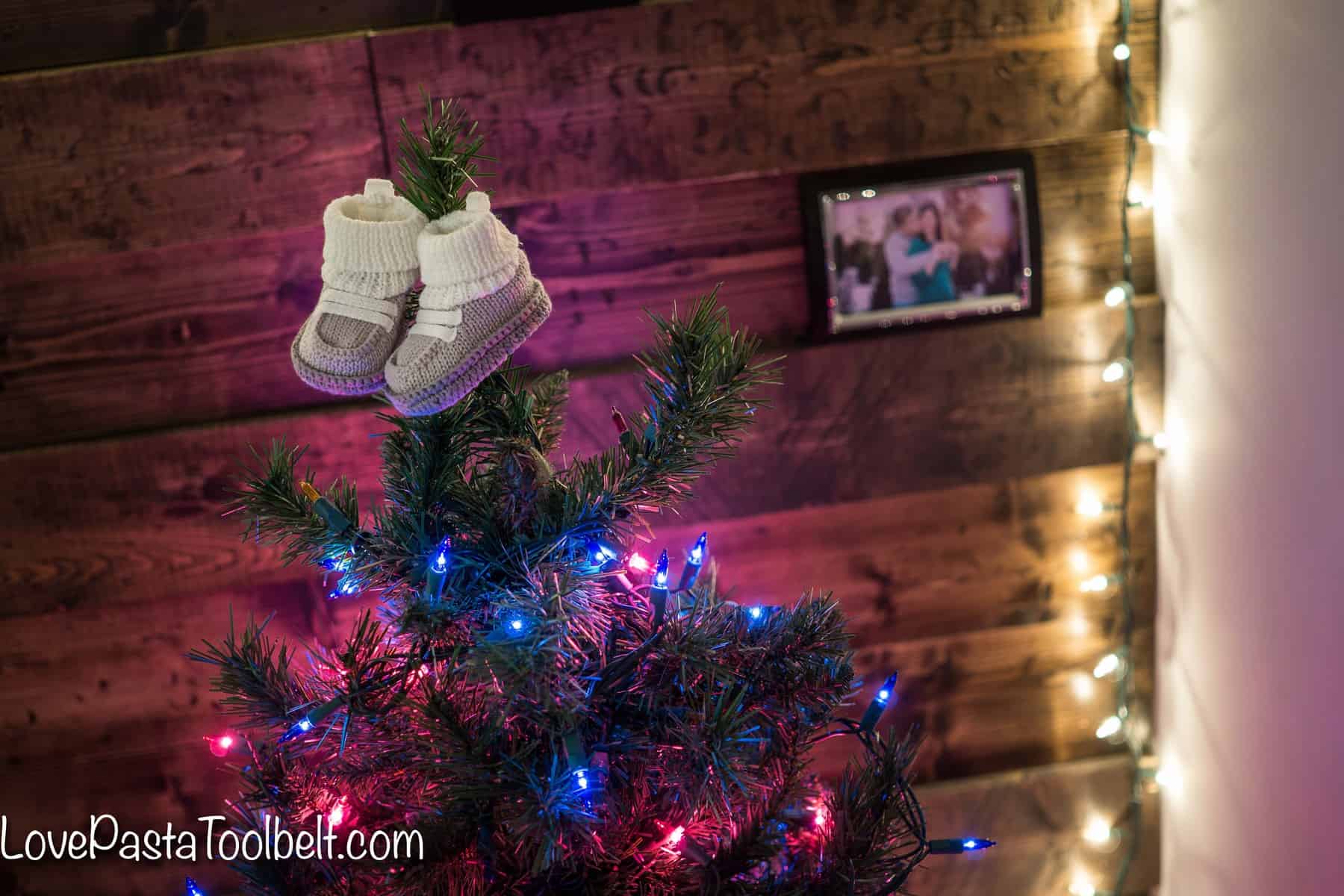 On the day of our gender ultrasound we were both so excited to find out we are having a Baby Girl! You better believe I have already been shopping for clothes and I'm having to pace myself. While I was out shopping after the appointment I found almost the same booties in pink and knew I had to pick them up to replace the gray booties for the final shot of our video!
We finished up our video along with taking a fun shot to put at the end using the pink ornaments. Just to make sure there was zero confusion on what we were having and also to have a fun shot with us in it.
If you'd like to watch our video then check it out! I'm very proud of all the hard work Tyler put into it and it turned out great!