Make some cute decor for Valentine's or year round with this "Love is" Silhouette Canvas Art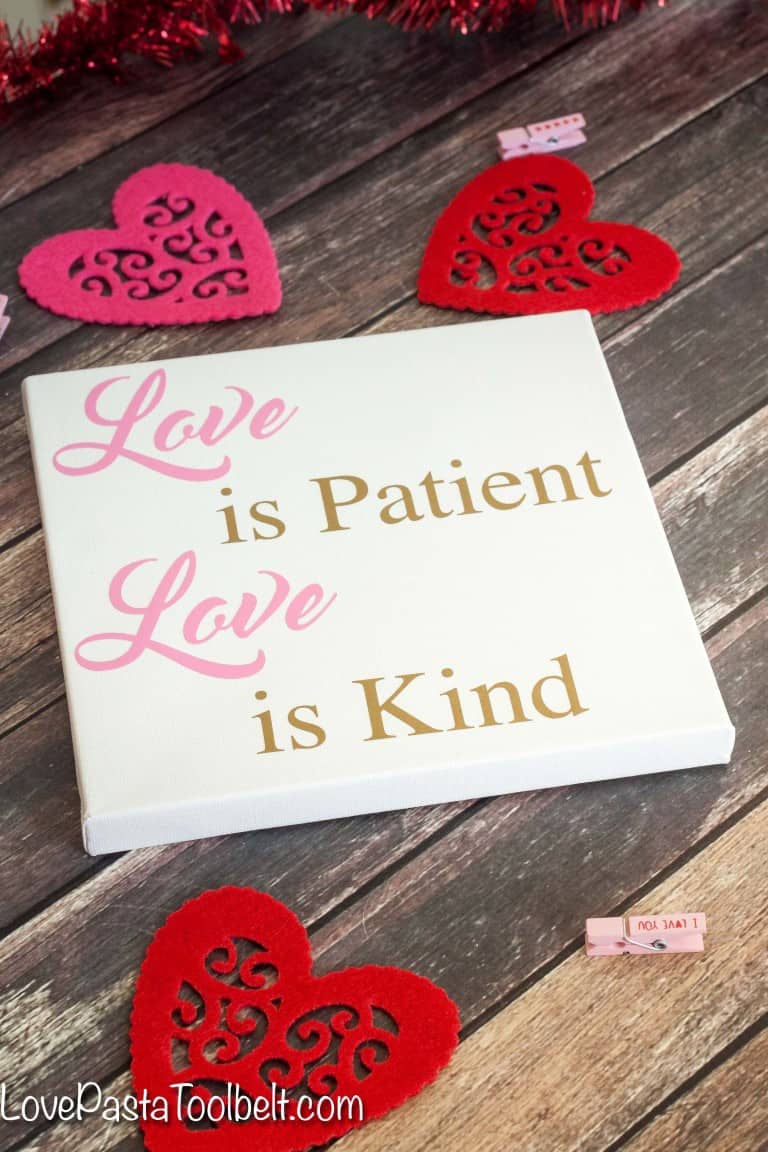 I wanted to create a cute valentine's decoration that was also something I could use year round. After I made this I thought to myself, how cute would it look in baby girl's nursery? We'll see how everything comes together since I'm still in the designing process with it, but it may be a piece that is included! Since I used the words from 1 Corinthians "Love is Patient, Love is Kind" I thought it might be perfect in a nursery for those days I may be searching hard for some patience!
I'm quite in love with using my Silhouette for craft projects lately. My next projects to attempt will be some cute onesies using heat transfer vinyl. I am excited to get started with those soon! But for this project I stuck with a canvas. I also made my own design this time so I am excited to be able to offer you a free Silhouette file so you can make your own!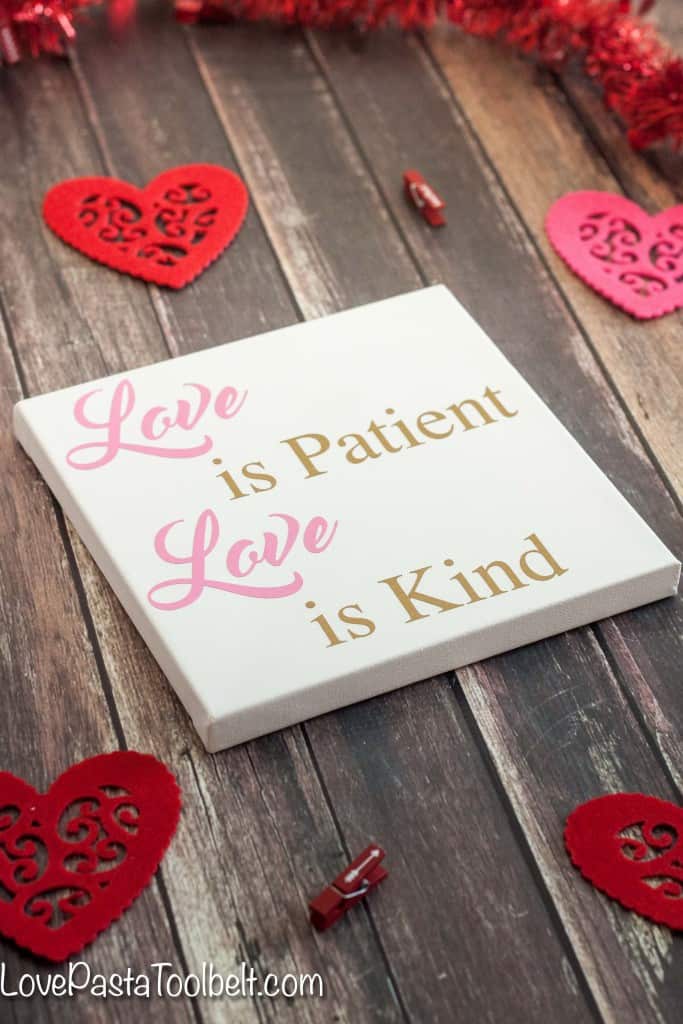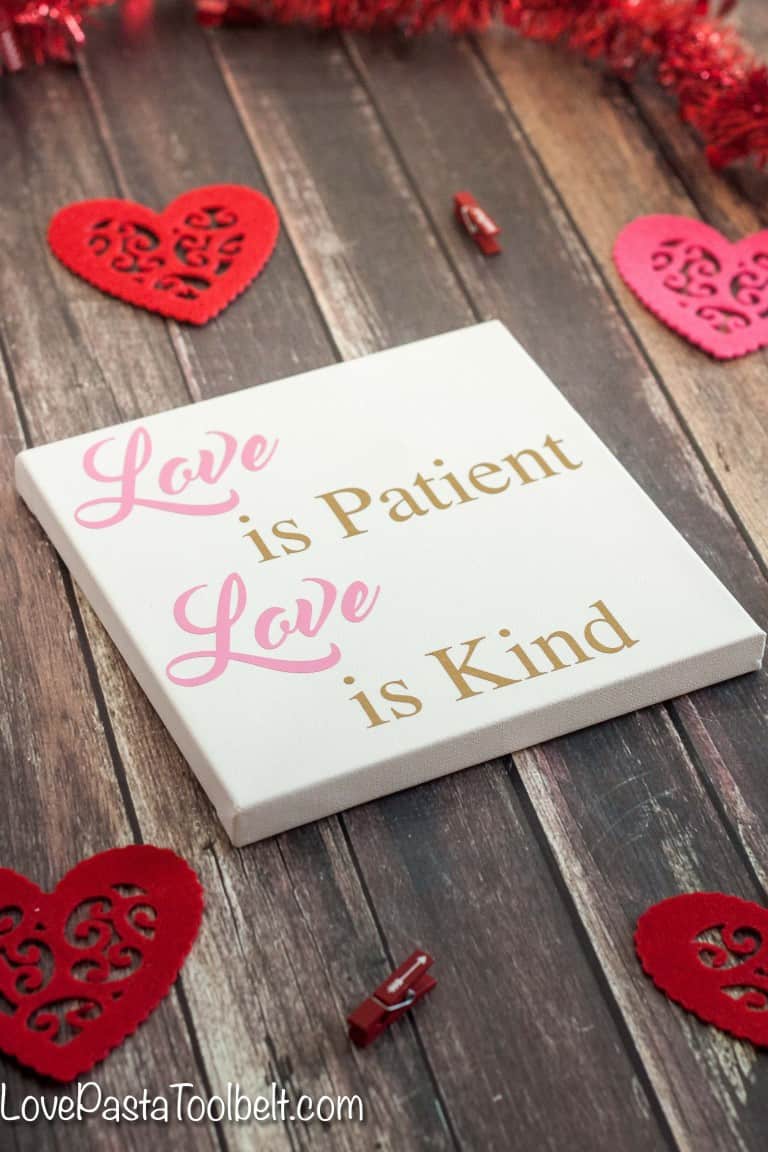 Supplies:
– "Love is" Silhouette File
– Silhouette
– Angel Expressions Vinyl
– Mod Podge
– 8×8 canvas
– Contact Paper
Directions:
1. Begin with your Silhouette file. You'll save it and then delete the words you want in one color and leave the ones for the other. So I first cut out the words "Love" using the pink vinyl. Then I reopened the design and cut out the other words in gold. Make sure to double cut your design.
2. Weed your design and remove excess vinyl
3. Cover your canvas with a thin layer of mod podge and allow it to dry
4. Apply your contact paper to your design and press down firmly then slowly pull it up ensuring your design has now stuck to your contact paper.
5. Take your contact paper and place it on your canvas and then smooth it down and press it down firmly to get the vinyl to adhere to the canvas. It may take a few tries but should come off smoothly if you move slowly and carefully. I have learned that is key!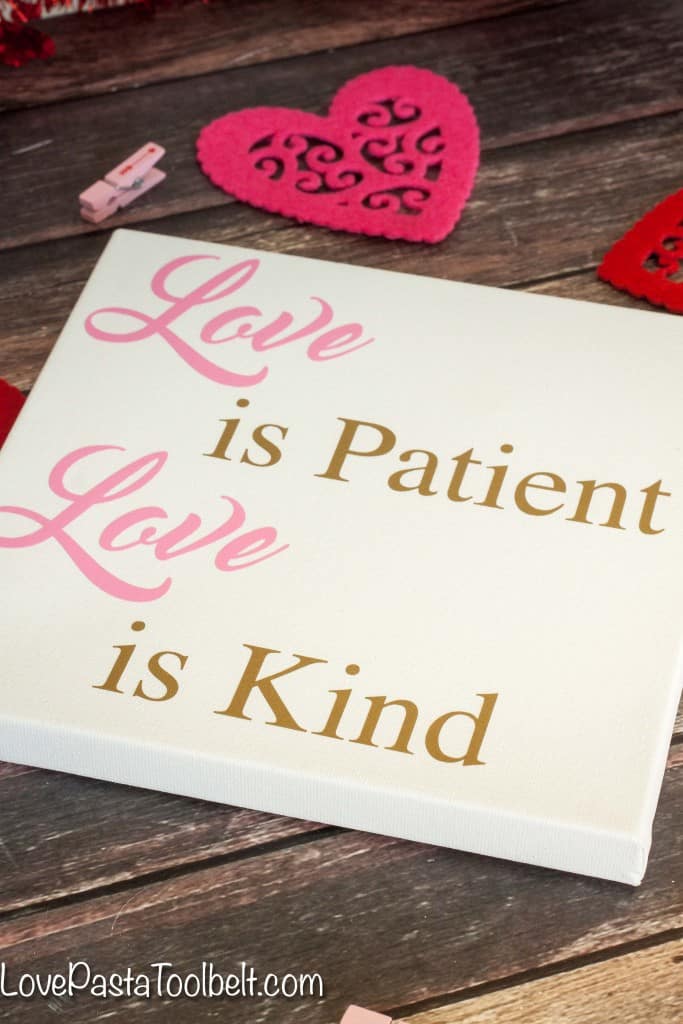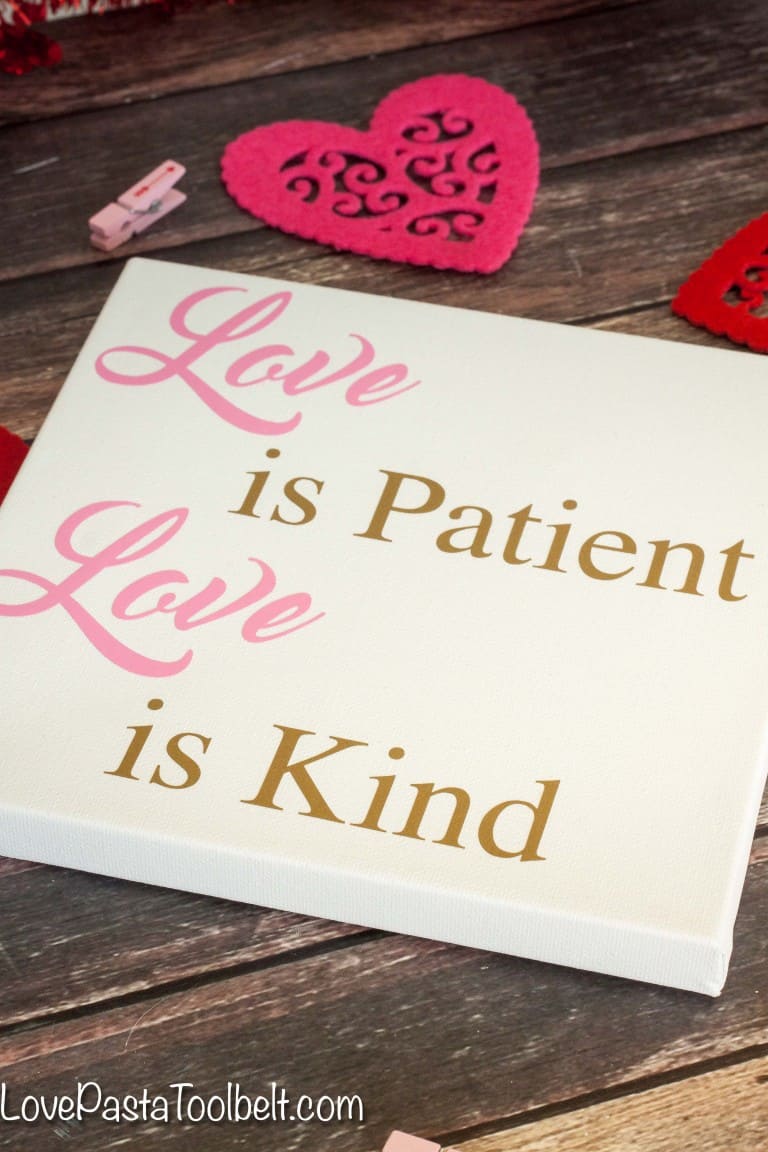 I love how this canvas turned out and that it's perfect for Valentine's Day but can also be used year round. I'd love to hear how you decorate your home for Valentine's Day? Do you go all out or just a few pieces?