Have a Silhouette but no clue where to start? That was me and I'm showing what I wish I had known at first, with this Beginners Guide to the Silhouette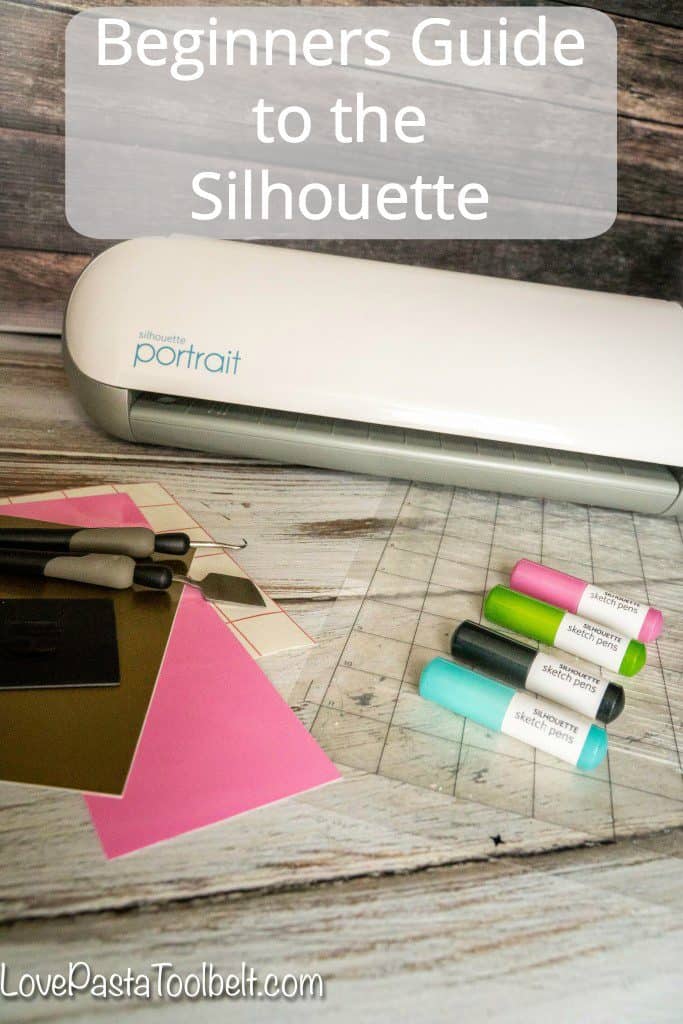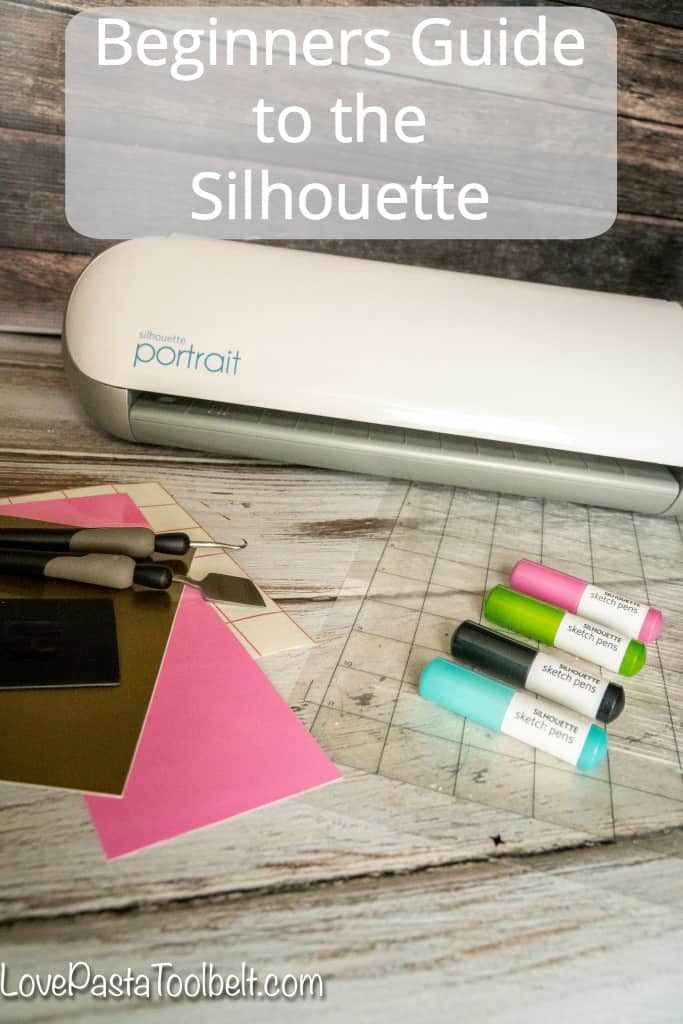 When I first bought my Silhouette I honestly had no idea where to start. Thankfully my good friend Teresa over at Simply Made Fun was oh helpful in answering all of my many, many questions! I didn't know what accessories to buy, what vinyl to get or honestly what I could do with my Silhouette. I'm still learning but I have made some fun projects so far and love the potential I can see with my Silhouette.
Today I wanted to share a few key things to get you started as a beginner with your Silhouette.* I've included some affiliate links to the products so you can easily pick them up. If you purchase something I will receive a small commission, at no cost to you, this allows me to keep creating fun Silhouette projects to share with you guys!*
Silhouette Portrait or Silhouette Cameo– Obviously to get started you'll want to get your Silhouette. I purchased the Silhouette Portrait but if I had to do it over again I'd probably get the Cameo. No I'm not doing any huge projects but I just get annoyed with always having to cut down my vinyl because most of it comes in a 12×12 size. The Cameo is a 12×12 mat size whereas the Portrait is 8×12.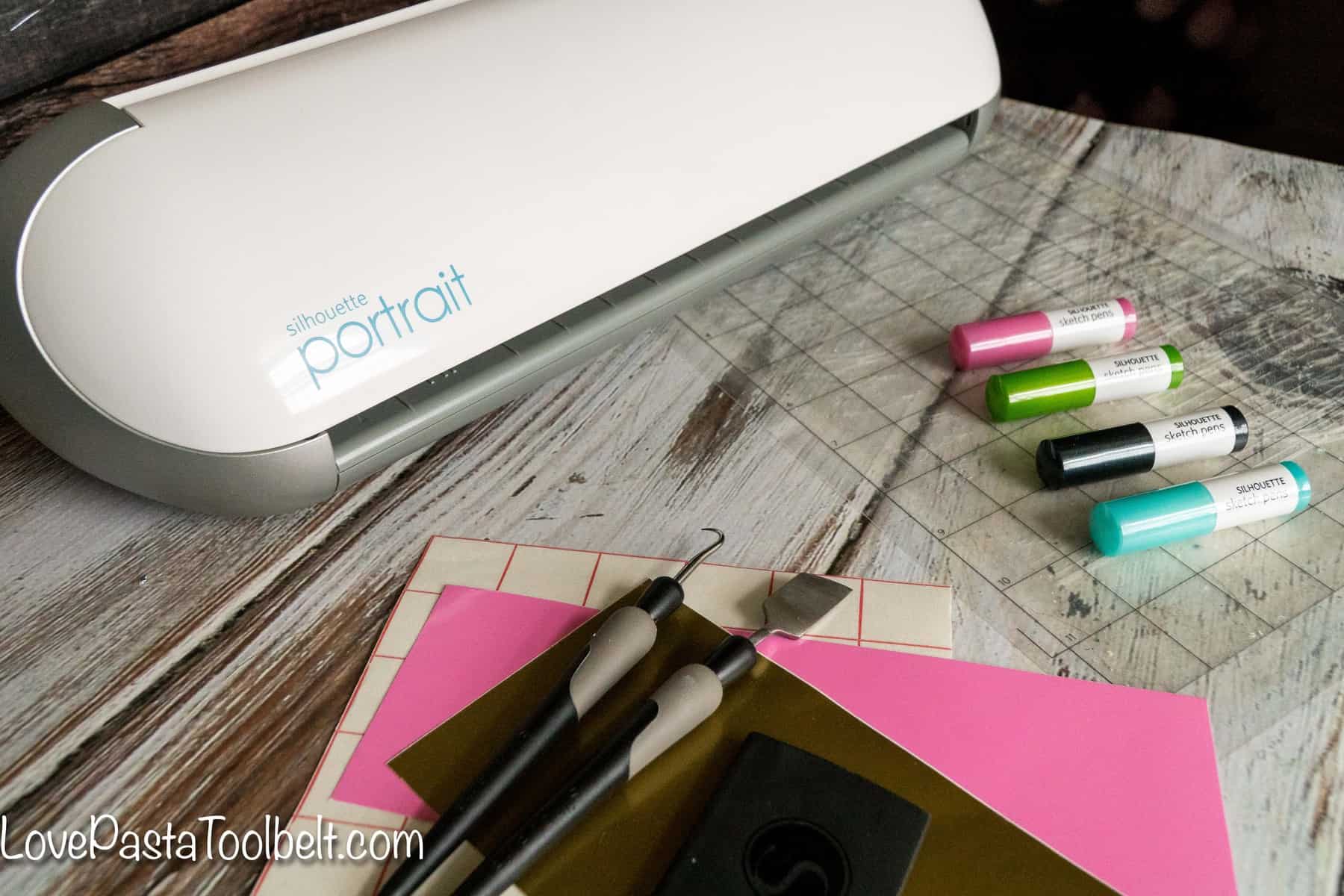 Cutting Mat– Obviously if you don't purchase in a bundle then your cutting mat is a pretty important item to have! You'll need this when cutting card stock, vinyl and more. It keeps everything in place so that your paper isn't slipping all over the place going through the Silhouette.
Silhouette Tool Bundle– This is invaluable to have! You'll be using all of these pieces on a regular basis, it just depends on what material you're using for which tool you'll use.
Replacement Blade– This is something I need to order because I just know one day I'm going to be on a deadline and my blade will be worn out. So having a replacement blade on hand is important, especially if you'll be using your Silhouette frequently.
Silhouette Sketch Pens– I didn't even discover these until a few months into my Silhouetting (is that a word?). I love using these for fun little projects, gift tags or whenever I want to sketch something rather than cut. You just replace the blade with the sketch pen and it draws your design!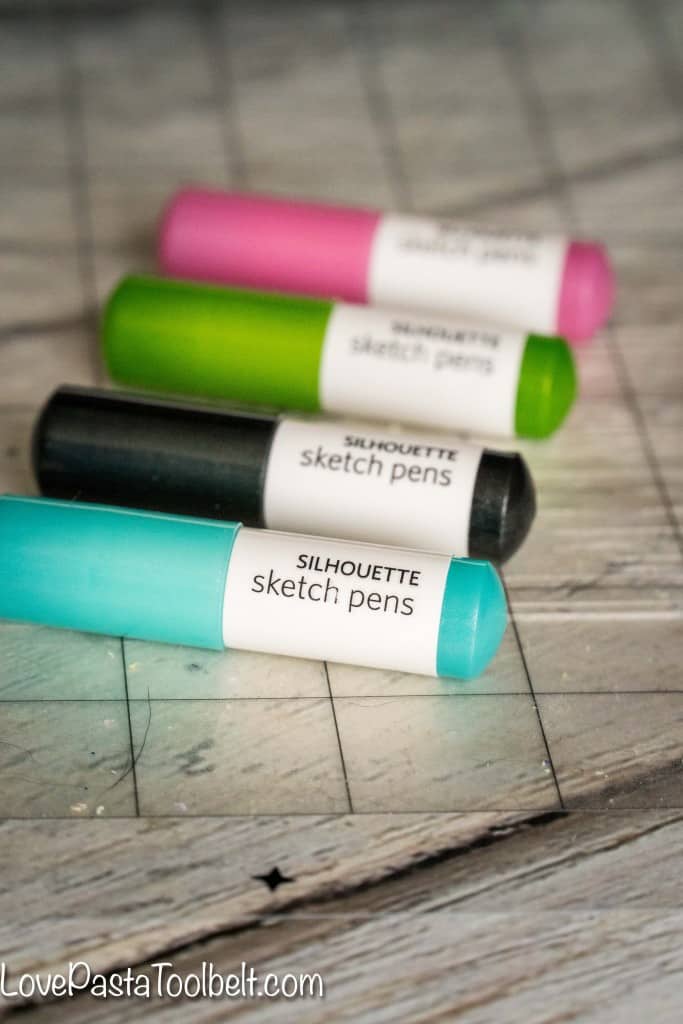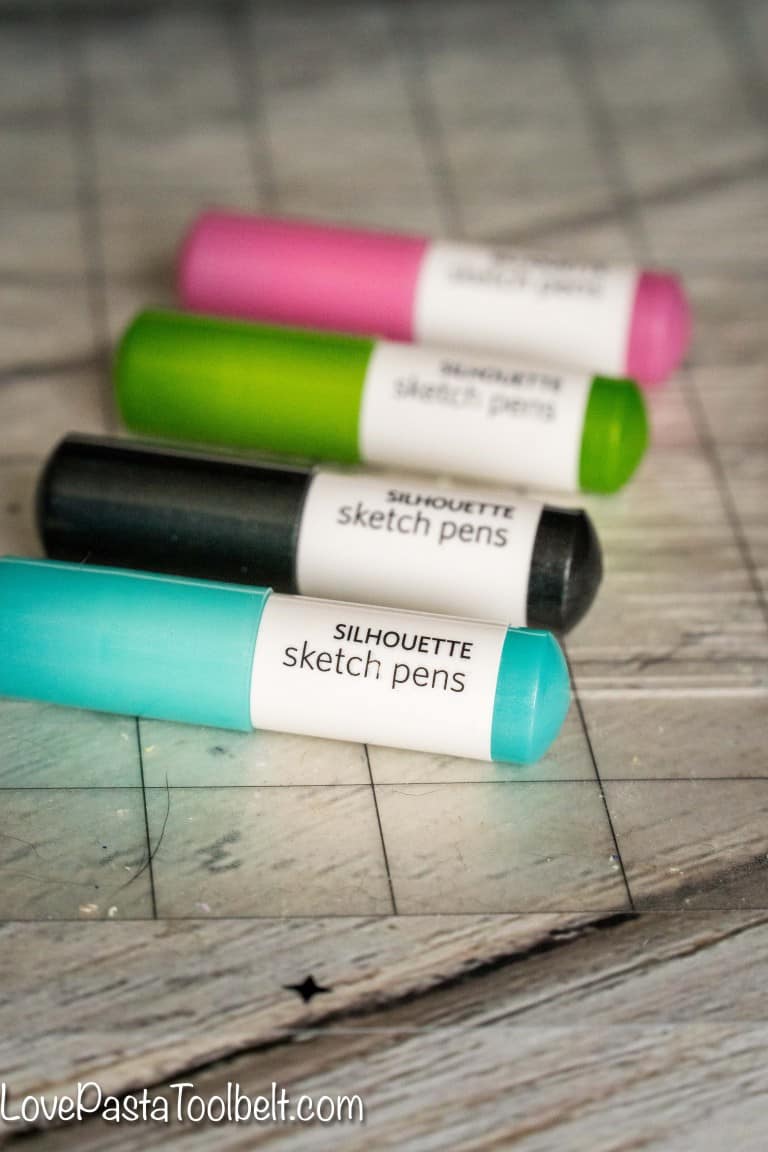 Heat Transfer Starter Kit– My husband got me this for Christmas but I have not opened it yet. But I have my onesies ready to go, I just need to design some cute onesies and get going. Teresa has a great tutorial on making onesies with the Silhouette and I cannot wait to try it out!
Vinyl– I've used two different kinds of vinyl and had successes with both. I think the Angel Vinyl is my favorite but it could be I just used it after I was really getting the hang of this Silhouette thing which made it easier to use. Another great vinyl is Expressions Vinyl.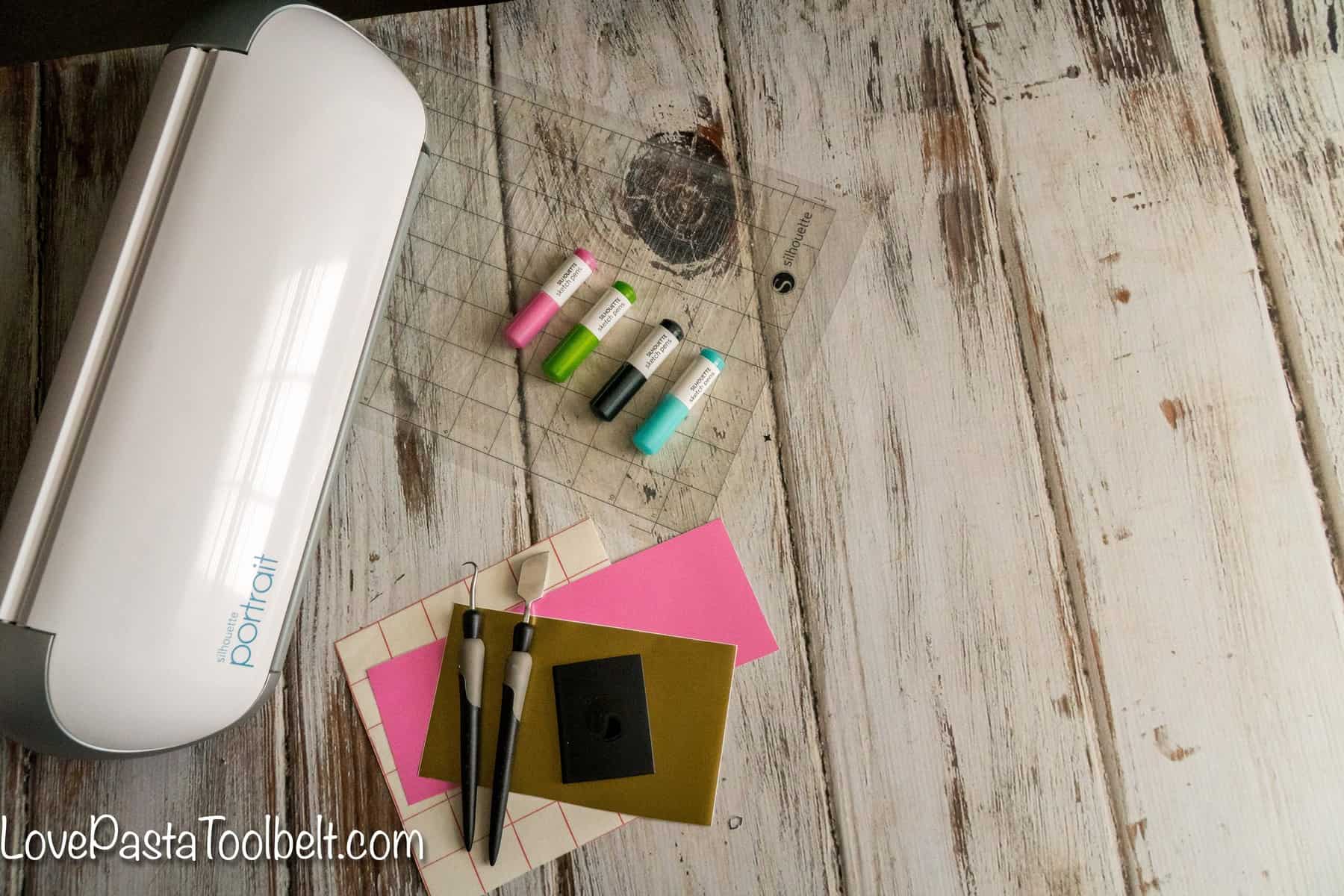 Transfer Paper– You'll want this in order to transfer your vinyl onto your surfaces. Such as canvases or a coffee mug. I prefer the Silhouette brand.
Scrapbook Paper– If you aren't like me and don't already own way more card stock then you'll ever use then you'll want to pick up some scrapbook paper aka card stock in order to do some fun crafting! I've made gift tags and greeting cards using mine!
Now that you know what to pick up to get started I wanted to include links to a few of my favorite Silhouette projects. Looking at project ideas was so helpful in getting my mind rolling as to what I could create with my Silhouette!
"You're So Sweet" Party Favors– using vinyl on metal buckets
"Love is" Silhouette Canvas Art – Using vinyl on a canvas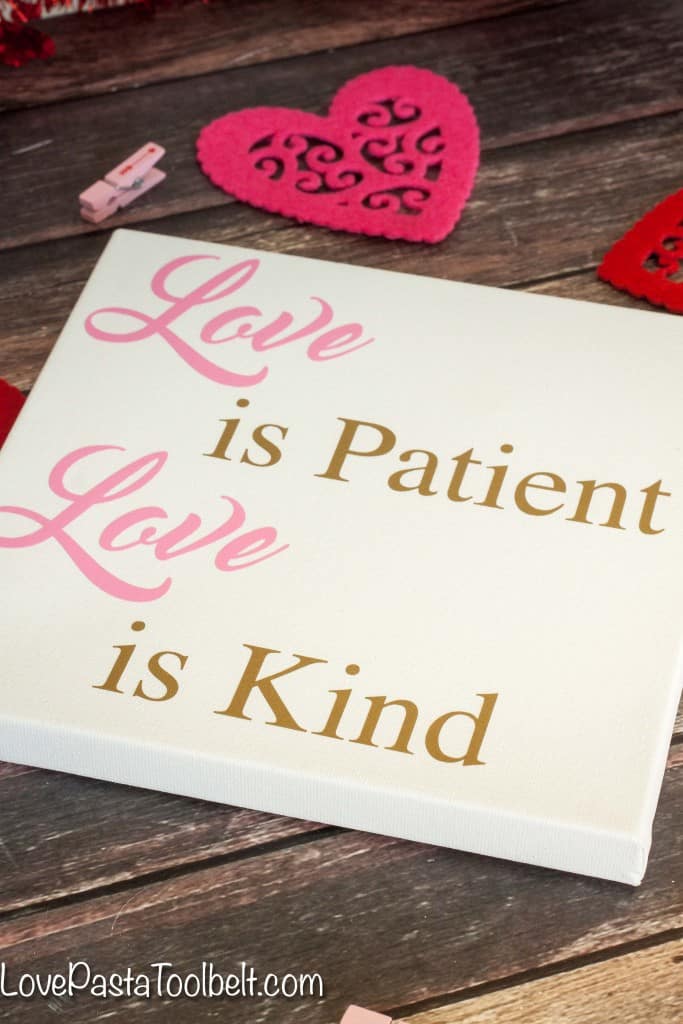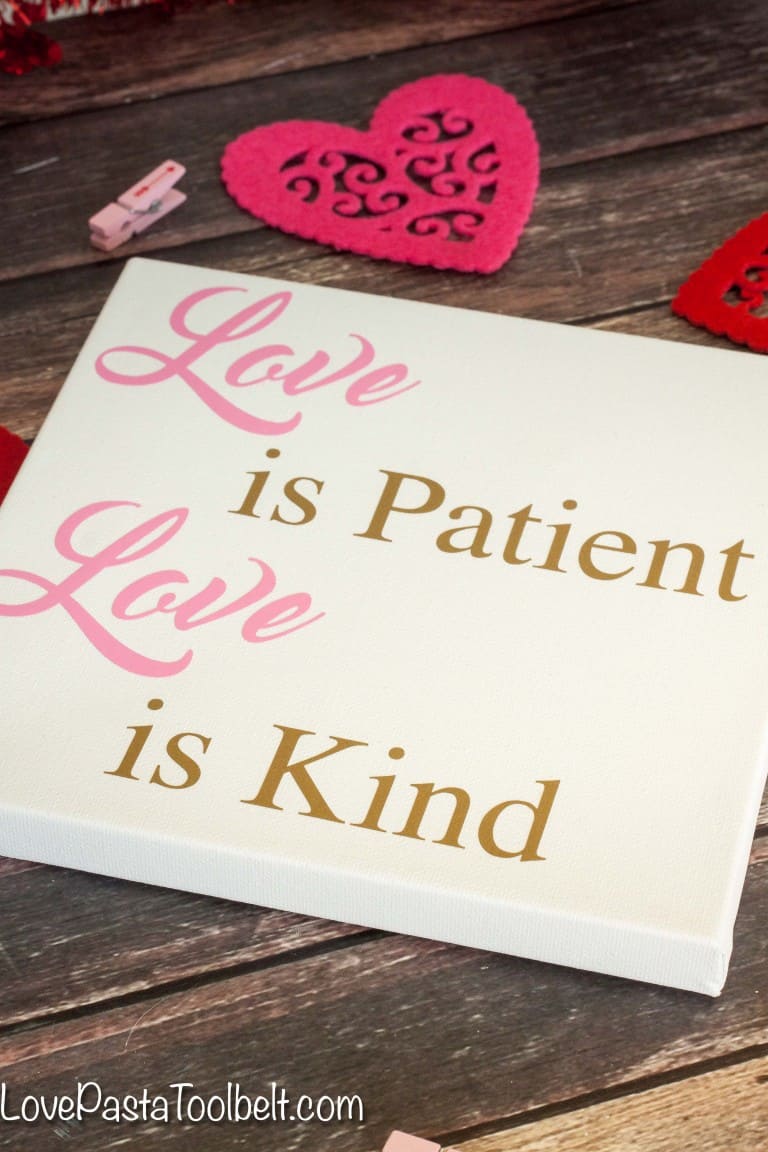 DIY Baby Onesies from Simply Made Fun- Using Heat Transfer Vinyl
DIY Cupcake Toppers– Using Scrapbook Paper
Home State Bridal Shower Gift from Simply Made Fun- Using Heat Transfer Vinyl and Regular Vinyl
DIY Bride Mug– Using Vinyl on a Mug
Get Well Gift Basket from Simply Made Fun- Using Vinyl and Silhouette Sketch Pens