Planning for our baby girl's nursery was so much fun and I am so happy with how it turned out. You know how when you peruse Pinterest and try to create a room but sometimes it falls short of expectations? Well this Pink & Gray Nursery did not, and I am so happy with it. Today I am sharing all of our inspiration for our baby girl's Pink & Gray Nursery.
*This post includes affiliate links to some of the items we purchased for the nursery. If you make a purchase, I will make a commission at no extra charge to you!*
The first step for us was to pick out a paint color. I knew boy or girl that I wanted to do gray walls and then add accent colors depending on if we had a boy or girl. I love that it makes the room versatile so later on if we have a boy then we can just change the accent colors since it will remain the nursery. The paint color we went with was Repose Gray from Sherwin Williams. I love it, it's the perfect light gray. We also painted both of our downstairs bathrooms Repose Gray.
The next step was accent colors. After we found out we were having a girl I was all things pink. I honestly thought before I knew that, I was going to do a purple and gray nursery for a girl, but as soon as I heard girl I was all pink everything. So I decided to go with light pink, gray and white as the nursery colors.
Furniture was the next step and oh my goodness it took forever to pick out the crib and dresser. We finally settled on the Genevieve Collection from SmartStuff Furniture. I absolutely love the crib and dresser.
The curtains, bedskirt and bumper pads were all made by my mom. I love the fabric we chose and that I can tell baby K that her Gigi made them for her! We picked out the fabric from Joann's.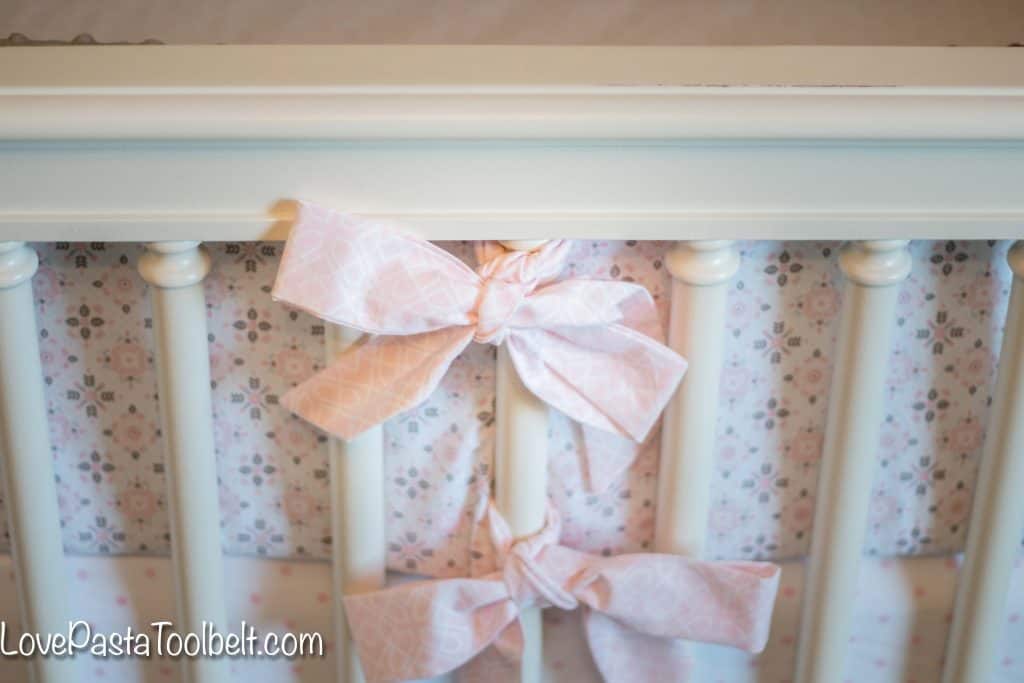 Above the changing table we decided to do a little gallery wall. I can't wait to share a post on how we put it together, Tyler did a great job hanging all the frames. I made some printables for two of the frames and then left some of them empty. We spray painted a wooden K pink for the center of the main frame.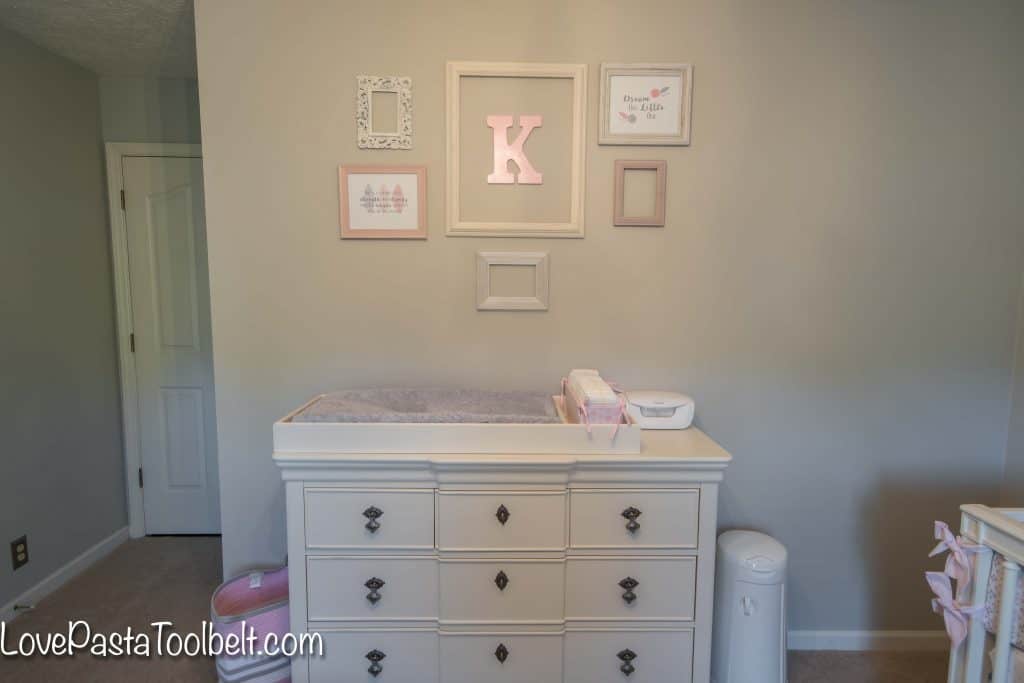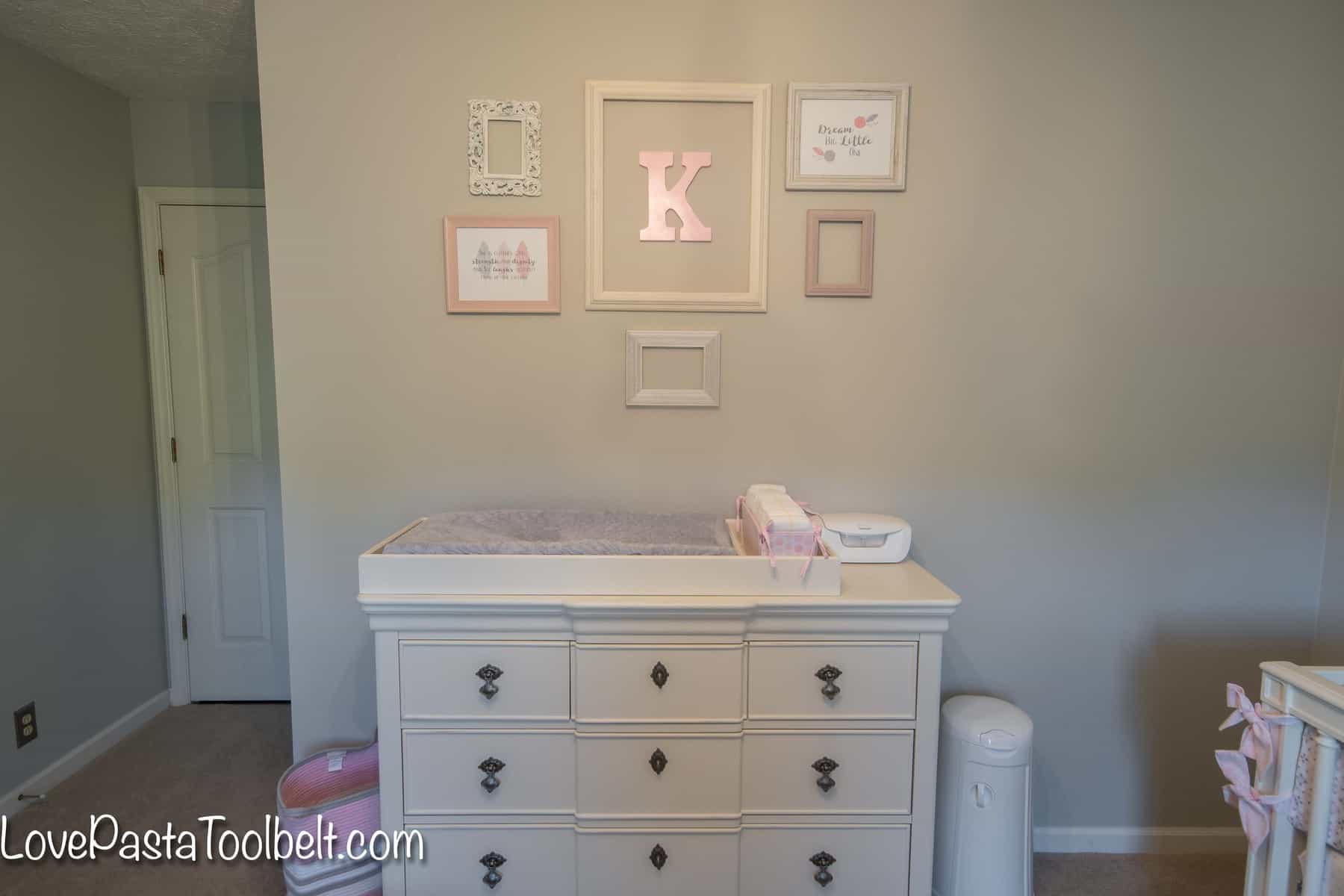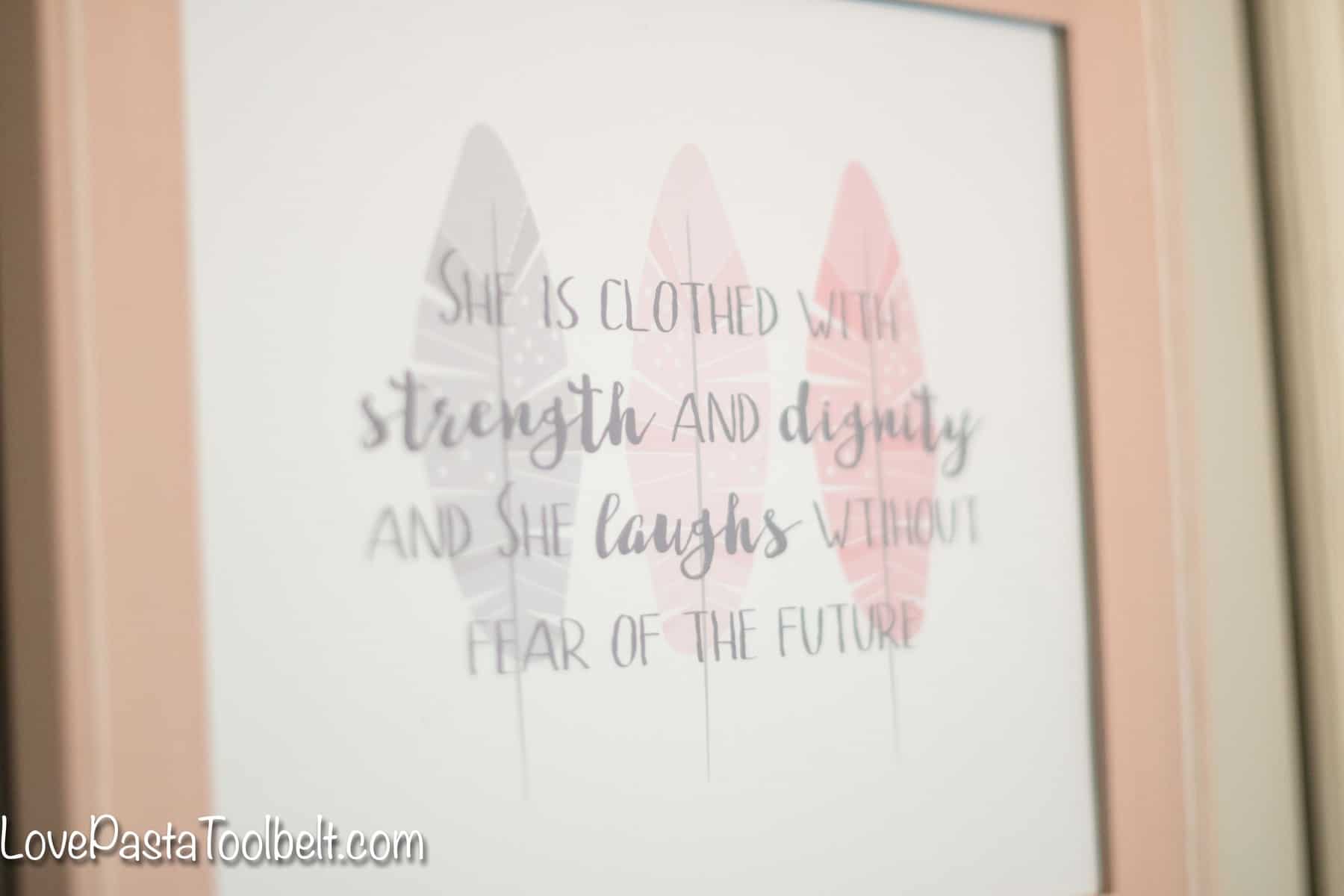 My favorite corner of the room includes the beautiful gray glider from Wayfair and some floating shelves from Target for books. I also purchased some floral letter files and did her name in a banner above her bookshelves.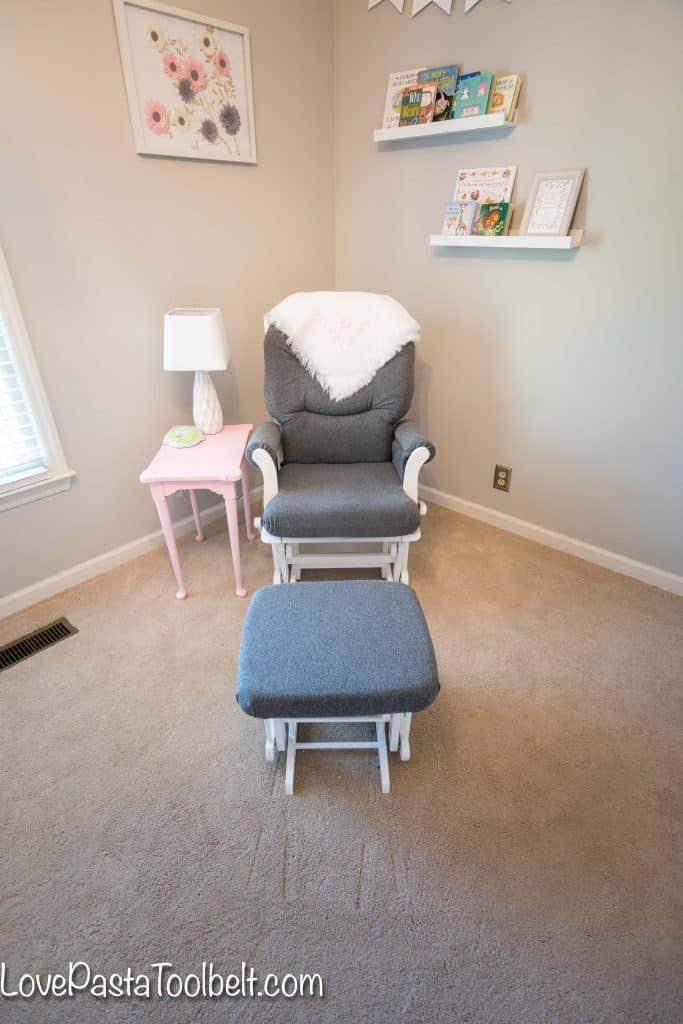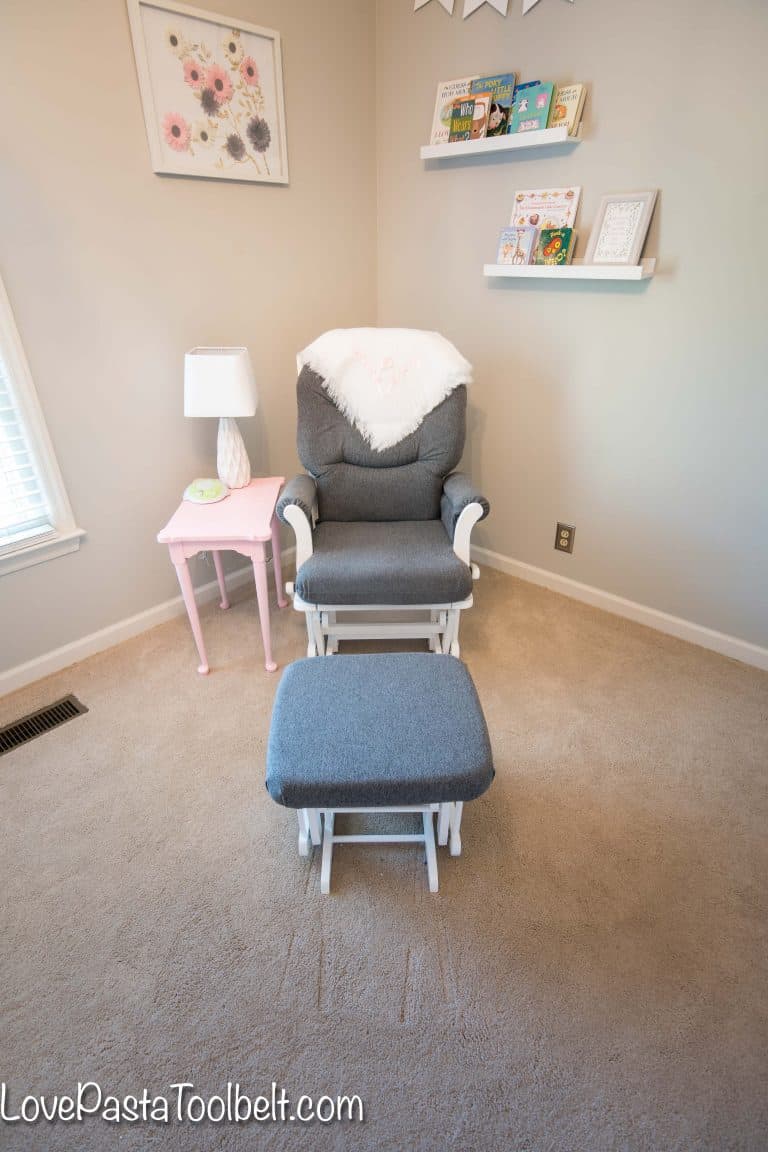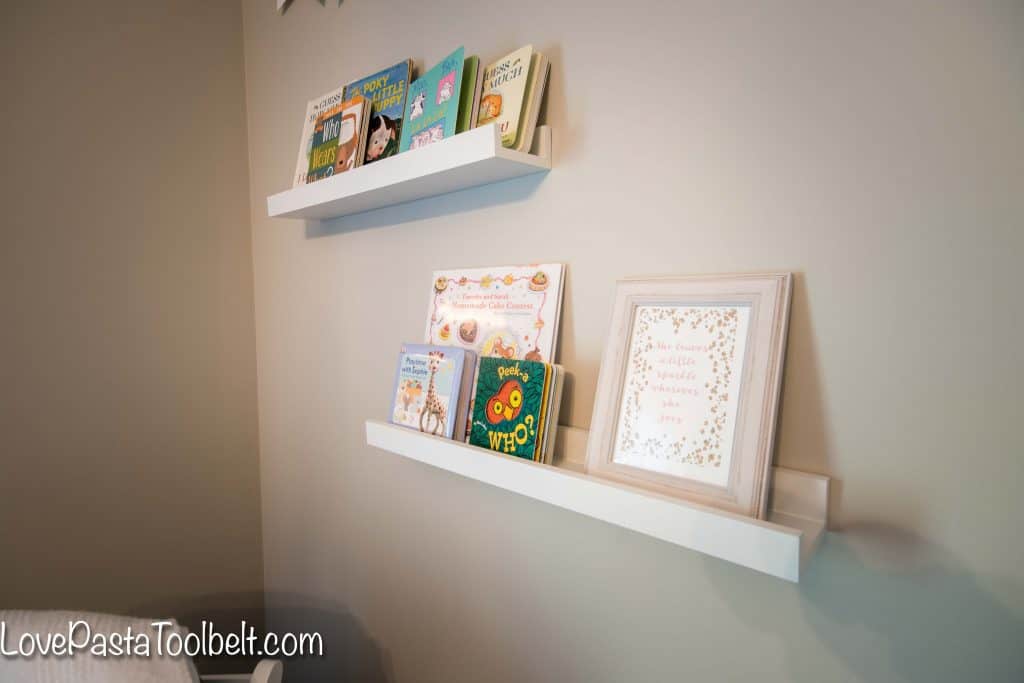 Some other pieces on the wall are the gold K which I picked up at Ross and the flower artwork which I picked up at Target after eyeing it for quite some time.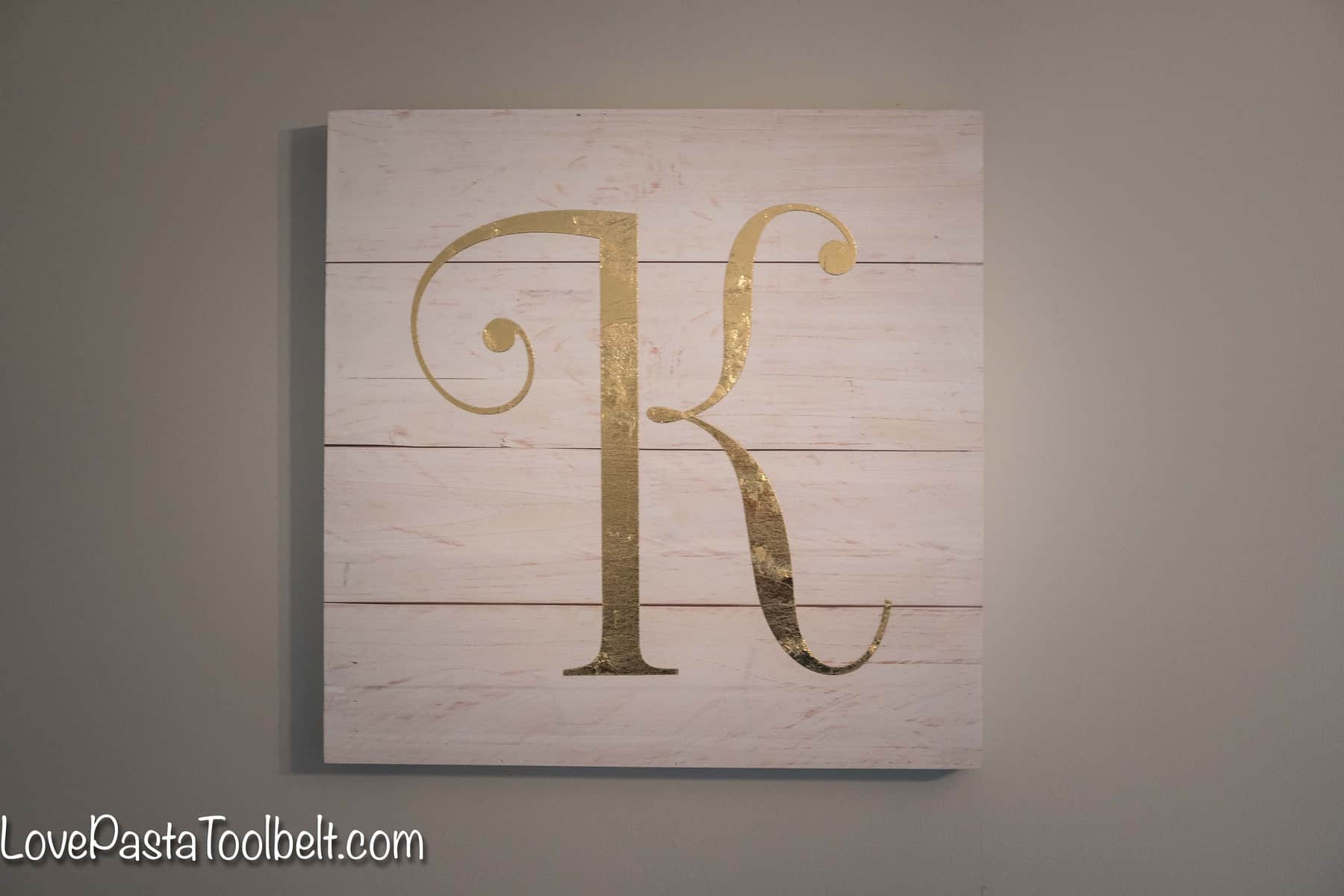 The last detail was the sweet little chandelier we picked up to replace the ugly lighting that was originally in the nursery. I love love the lighting. We picked it up at Home Depot!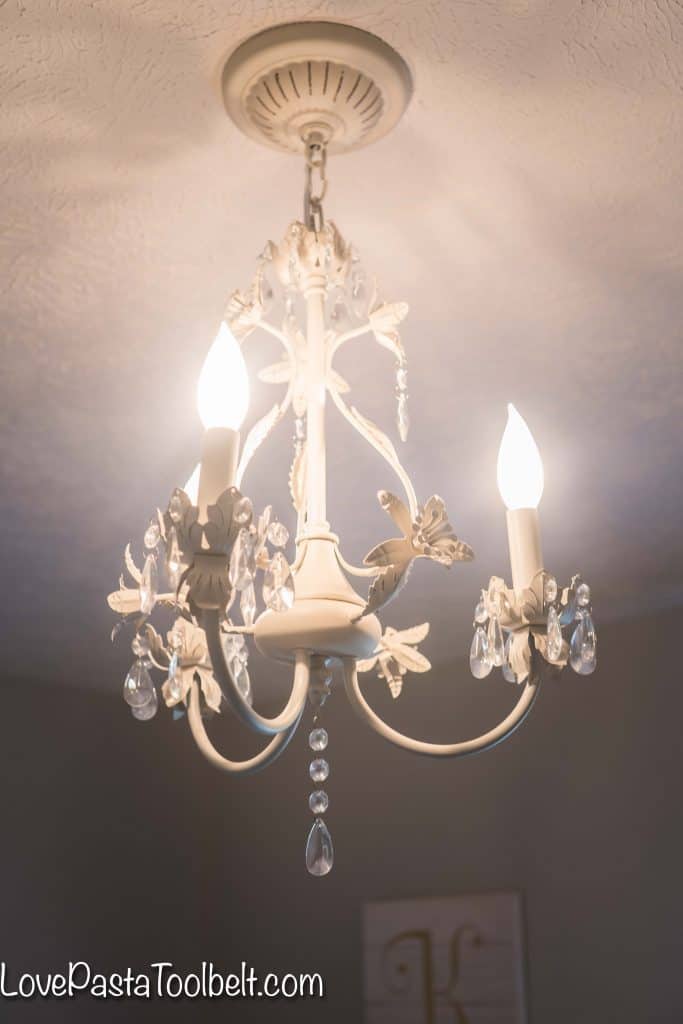 All in all I am in love with her nursery and think it turned out perfectly! I've been so excited to share it with you guys and would love to hear what you think!