Instilling the love to read in my little girl is very important to me. I created a cozy reading corner so she would have a spot to enjoy reading books and I wanted to share with you How to Create a Cozy Reading Corner so you can make one too!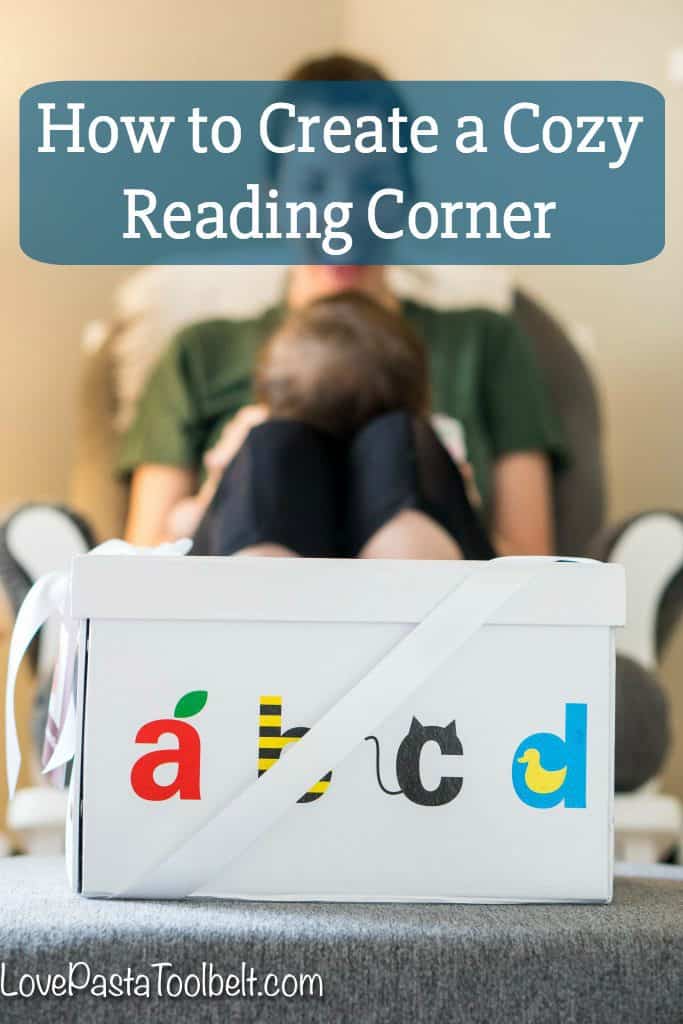 Thank you to IncrediBundles for sponsoring today's post. As always all opinions are my own.
When I started working on K's nursery I knew that I wanted to have a cozy corner for reading. Growing up, and still now, reading was one of my favorite things. I hope that I can instill in K a love for reading and books. I have started reading with her on a regular basis and she seems to already love it. As K grows older, I know this corner will change to one day include a chair for her but for now it's the perfect spot to cozy up and read a book to her.
–A chair– the first thing I knew I wanted was a cozy chair so I picked out this glider from Wayfair and it's so comfortable. I love to snuggle up with K here and read some books. So make sure when you pick out the chair for your reading corner that it is comfortable!
–Book storage– We picked up these white floating shelves from Target and I love them, they are so cute and make a great accent piece on the wall. But they get filled up pretty quick so they are more for looks rather than storage. As I've been accumulating more books for K I decided to pick up this fabric storage box to store more of her books.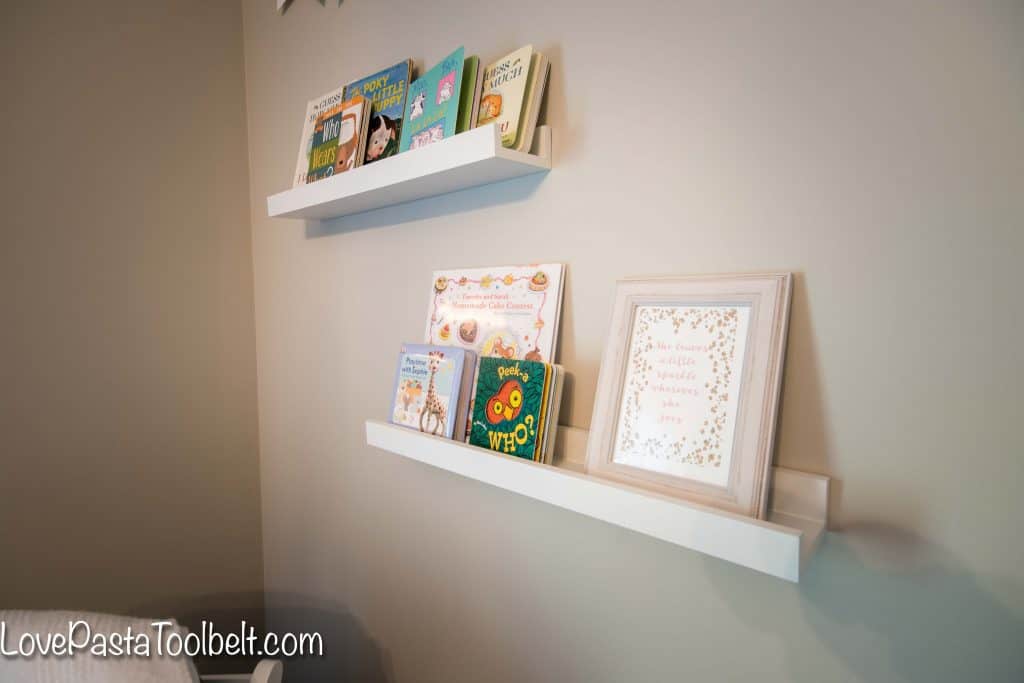 -Lighting– K's room has great natural light but I also picked up a lamp to go on her little side table in case it's night time and we don't want the overhead light on.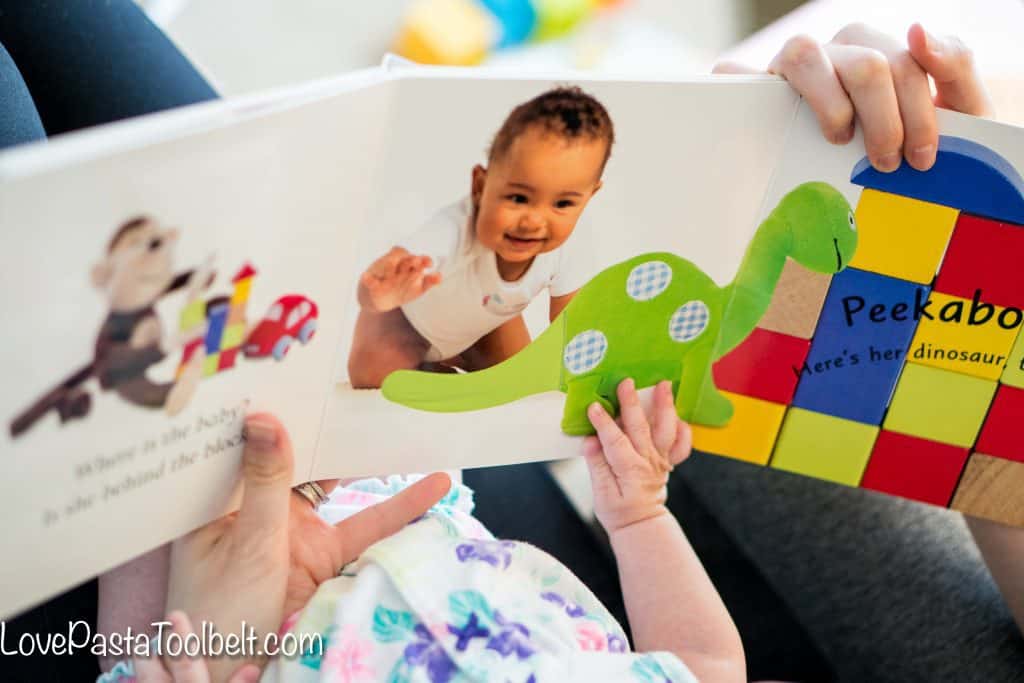 –Books– And of course the most important thing for a reading corner is books. I have loved all of the books we received for K before she was even born and I love the idea of giving books for a gift. That's why I loved checking out IncrediBundles. They have so many different bundles, including reading bundles, it's a great way to get some fun books for babies as a shower gift and have them all bundled together. I got the Baby's 1st Books Bundle for K and have loved reading her all of the books that were included.
I'd love to hear how you create a cozy reading corner? And if you want to check out IncrediBundles for some gift giving we have a $50 gift certificate giveaway so you can get your own bundle or gift someone a bundle! Enter to win and be sure to check out all the great gift options that IncrediBundles offers!