We're one month into the new year, how are you doing with your new years resolutions? We are attempting to eat a bit healthier here and an important part of that is healthy snacks. When you get the munchies you definitely want to have something healthy to eat and that is where these Oatmeal Apple Cookies come into play. I tried these out last month and we loved them. The apple is the perfect sweetness to these cookies and it's hard to eat just one cookie.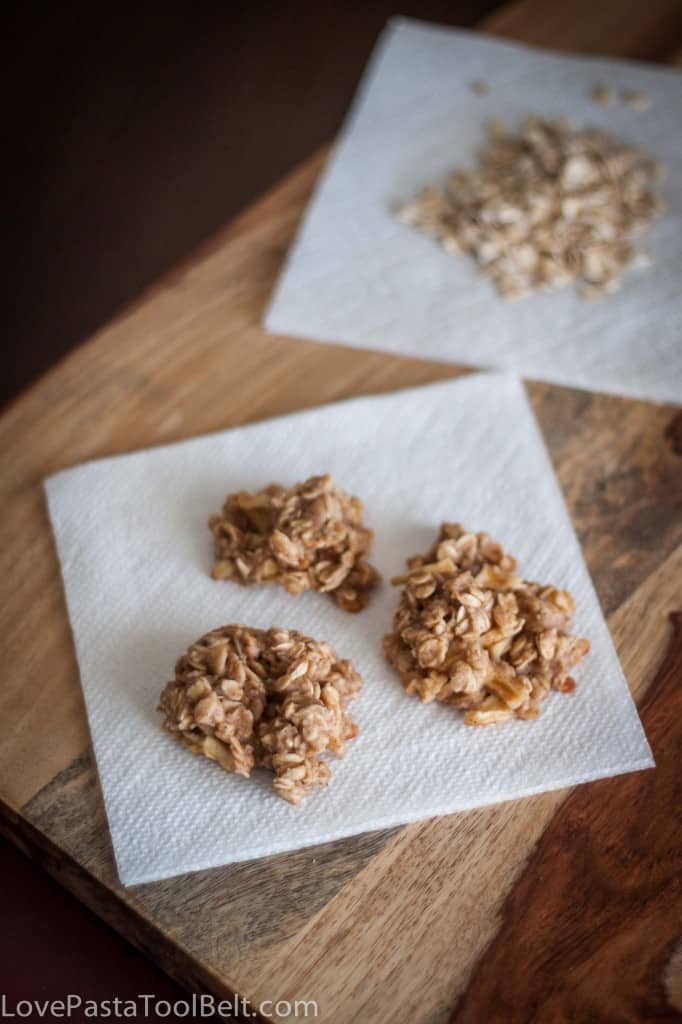 Ingredients:
– 2 egg whites
– 1/4 cup of milk
– 2 tablespoons oil (olive oil is what I used)
– 1 teaspoon vanilla extract
– 2 cups quick cooking oats
– 1/2 cup all purpose flour
– 1/4 cup brown sugar
– 1/4 cup sugar
– 1 teaspoon ground cinnamon
– 1/2 teaspoon baking powder
– 1/2 teaspoon salt
– 1/4 teaspoon ground nutmeg
– 1 apple, peeled and chopped
Directions:
1. In a large bowl beat the egg whites, milk, vanilla extract and olive oil
2. Peel and chop the apple
3. Combine the oats, flour, sugars, cinnamon, baking powder, salt and nutmeg and then slowly add to the egg whites mixture.
4. Add in the apple.
5. Spray a cookie sheet and drop tablespoonfuls of dough onto the cookie sheet evenly spaced apart.
6. Bake at 350 for 10-12 minutes or until the bottoms are lightly browned
7. Cool on a wire rack.
I am an apple girl so I love any and all things apple. I'm also on a big oatmeal kick right now so the combo of the two was delicious. So tell me do you have a favorite healthy snack? I am always looking to add to my healthy snack recipes so leave me a link!
Adapted from: Mandy's Recipe Box