Who is a fan of snickerdoodles? I sure am but surprisingly I had never made them on my own. The other day we were heading up to my parents for Easter and I decided I wanted to make some cookies to take and share with everyone. I made these Soft & Chewy Snickerdoodles and everyone loved them.
These cookies were simple to make and they are the perfect cookie to make when you want to share with everyone. My mom doesn't eat chocolate so these were a great alternative to the normal chocolate chip cookies. Cinnamon and sugar coats these soft cookies and the inside is perfectly chewy.
Soft & Chewy Snickerdoodle Cookies
Ingredients
1 cup butter
1 1/2 cups sugar
2 eggs
2 3/4 cups flour
2 teaspoon cream of tartar
1 teaspoon baking soda
1/2 teaspoon salt
2 Tablespoon sugar
1 teaspoon cinnamon
Instructions
In a medium bowl, mix together flour, cream of tarter, baking soda and salt
In a large bowl cream together butter and sugar
Add in eggs and mix well
Mix the dry ingredients into the wet ingredients and mix together well
Mix together the 2 Tablespoon sugar and 1 teaspoon cinnamon in a small bowl
Roll dough into 1 inch balls and then roll in the cinnamon/sugar mixture
Place dough balls on a cookie sheet lined with parchment paper
Bake 8-10 minutes at 350
https://lovepastatoolbelt.com/2014/05/soft-chewy-snickerdoodles/
These cookies were delicious and made a lot. My mom also froze her extras and when she pulled them out the next weekend when we returned for my little sisters prom they were just as soft and chewy and delicious as when I first made them. Tell me, what is your favorite cookie?
Adapted from: Lil Luna
Check out these other delicious cookie recipes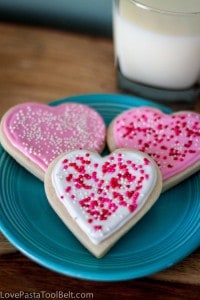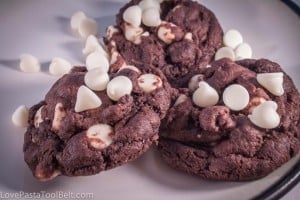 Grandma's Raisin Filled Cookies