Have y'all seen the new burlap canvases? I love them! I love burlap already and then having them on canvases is pretty cool to me. The other day I was at the craft store and they were on sale so I bought some for my master bedroom because we had some blank spaces above our bed that needed filled. I came up with these Initial Burlap Canvases.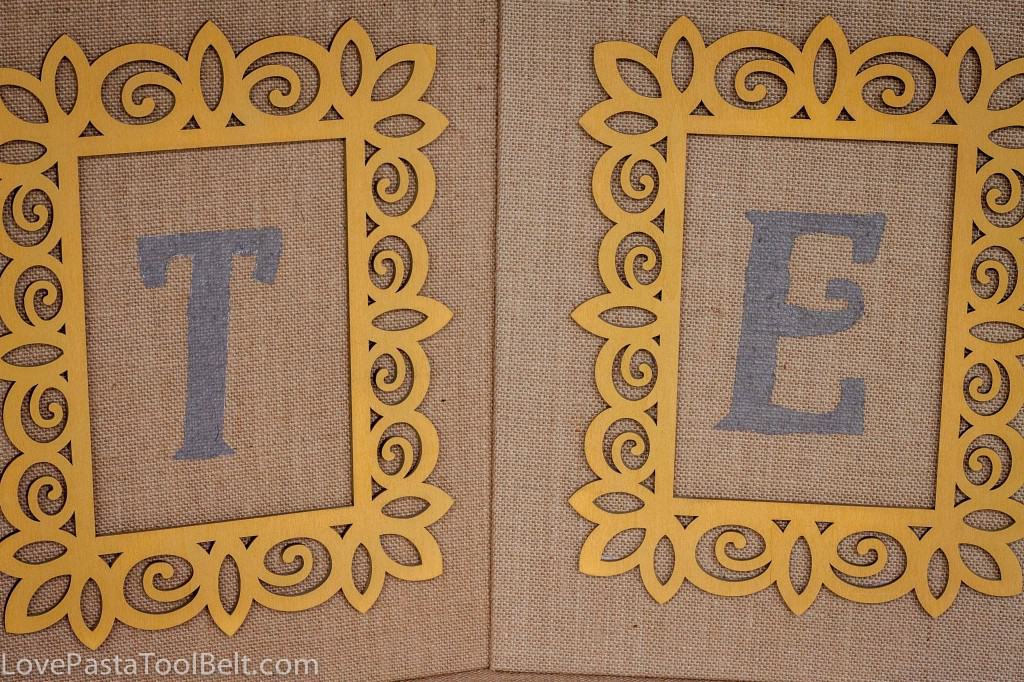 I thought it would cute to put these Initial Burlap Canvases on either side of our wedding picture that was hanging above our bed. It looks small when hung up above our king side bed so I needed something to put on either side of the canvas. I made an E and a T for Emily and Tyler and hung them on our respective sides of the bed.
Supplies:
– 2 Burlap Canvases (or panels)
– Stencils
– Paint & Brushes
– 2 Wood Frames
– Spray Paint
– Hot glue gun
Instructions:
1. The first thing I did was to spray paint the wood frames that I got to put around our initials. I already had the yellow spray paint from our headboard makeover and DIY chalkboard so I sprayed the frames.
2. The next thing I did was to stencil our initials onto the burlap canvases. I used painters tape to secure the stencils so they wouldn't slip and cause the the letters to be messed up.
3. After I let the paint dry I then hot glued the frames onto the burlap canvases and let them dry.
4. I used those stick on command strips to hang these canvases up because the ones I got were more like panels than canvases. But you could do it on canvases as well (hence the name). I would have bought the canvases but I got to the register and discovered that only the panels were 70% off.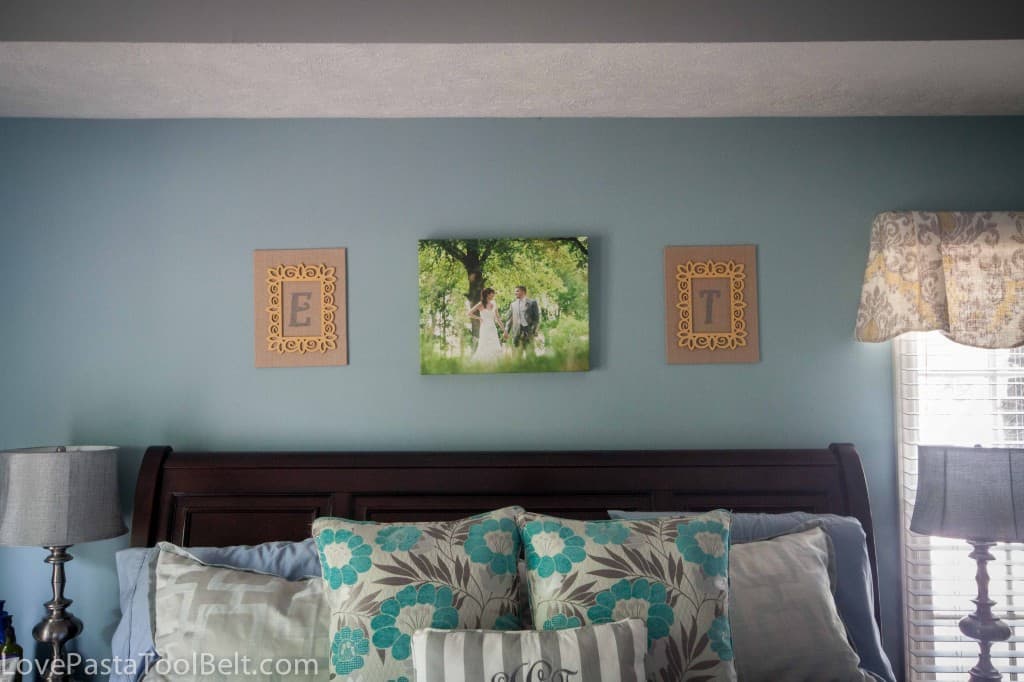 I love how this project turned out and it has really completed the space above our bed. The yellow ties in well with our curtains in there and looks good against the blue walls. One tip I have is don't spray paint on a day it looks like rain. I went outside to spray paint the frames and then left them outside. Well wouldn't you know of course about twenty minutes later a huge storm comes ripping through and flips over the frames and got them completely messed up. I ended up having to go out and buy two more and start over. But oh well, you live and you learn right?
Have you tried any projects with burlap canvases? Are you as big of a fan of them as I am?