I don't eat a lot of fruit, but in a dessert, I love fruit! We got a huge thing of blueberries from the store the other week and then we were heading to Tyler's parents over the weekend. Since the blueberries were going to go to waste I decided to try out these Blueberry Crumb Bars and have a little dessert to take on our trip. They were delicious and we had a fun trip, the girls shopped and the boys golfed!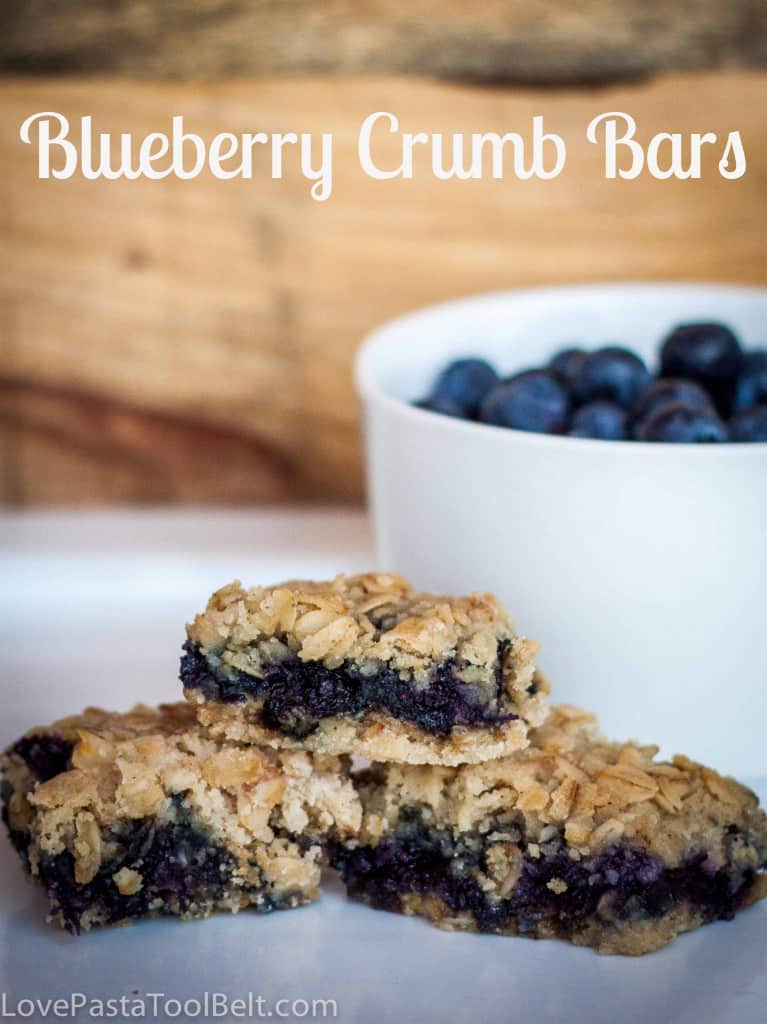 Ingredients
1 1/2 cups all purpose flour
1 1/2 cups white sugar
1 1/2 cups quick cooking oats
1/2 teaspoon ground cinnamon
1/2 teaspoon baking soda
3/4 cup cold butter
2 cups blueberries
2 tablespoons cornstarch
2 tablespoons water
Instructions
Combine flour, oats, 1 cup of sugar, cinnamon and baking soda
Take the butter and cut it into flour mixture until it is coarse and crumbly
Take out 2 cups of the flour mixture
Use the remainder of the flour mixture and press into a greased 13x9 dish to form a crust
Put blueberries, 1/2 cup sugar, cornstarch and 2 tablespoons of water into a pot
Boil blueberry mixture while stirring constantly until thickened, about 5 minutes
Pour blueberry mixture over crust
Top with reserved 2 cups of flour mixture
Bake at 375 for 25 minutes
Remove from oven and cool before serving
https://lovepastatoolbelt.com/2014/08/blueberry-crumb-bars/
These bars were so delicious. We had some left and shared them with my sister and brother-in-law and they loved them as well. My sister kept some for breakfast so they make a delicious dessert or breakfast. Do you have any favorite fruit desserts?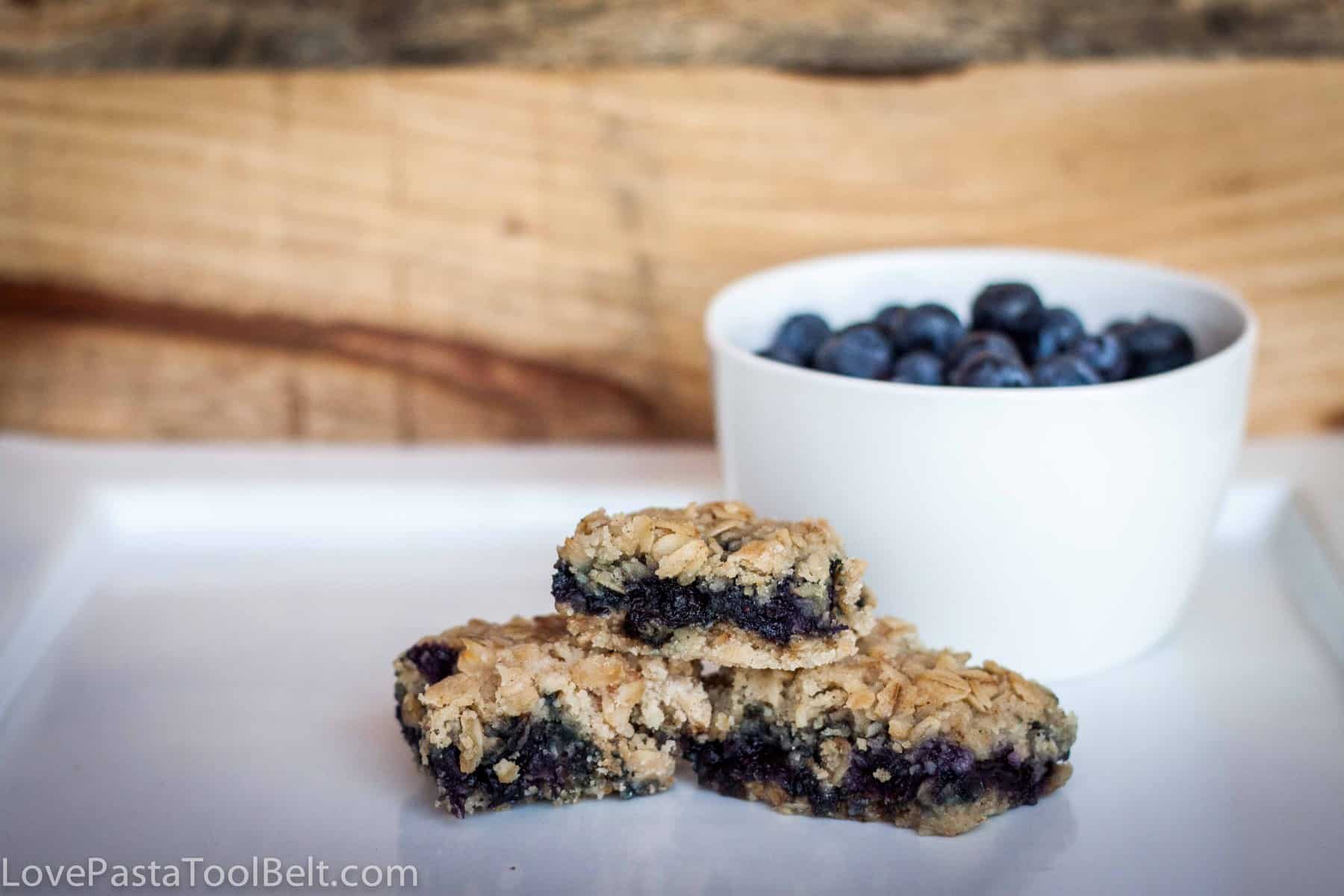 Adapted from: All Recipes
Check out these other great fruit recipes