Fall is one of my favorite seasons to decorate. That probably has to do with the fact that I grew up taking two week trips to New England every fall and only in the fall so we could see the fall foliage. My dad is a huge fan of fall and when you're younger you just want to go to the beach. Ok, who am I kidding I just want to be at the beach year round. But as I've grown older I've grown to appreciate those trips and wish we could go back. I felt fall creeping in, slowly, so I decided to create my Fall Table Decor.
One of my favorite things about my fall table is that it was relatively inexpensive to create. Granted, I already had the more expensive pieces but the majority of it I scored at the Dollar Tree or on Target clearance. No piece of this table cost more than $15, well other than the table itself of course!
The lantern is the $15 piece. We picked up two of those awhile back at Marshalls. I love the lantern look and my husband was actually the one who picked these out. Kudos to him! His mom is an interior designer so I'm lucky he has an eye for design too. I had this red candle from my Memaw that I had been holding out to put in for fall and christmas so I felt like it was finally time!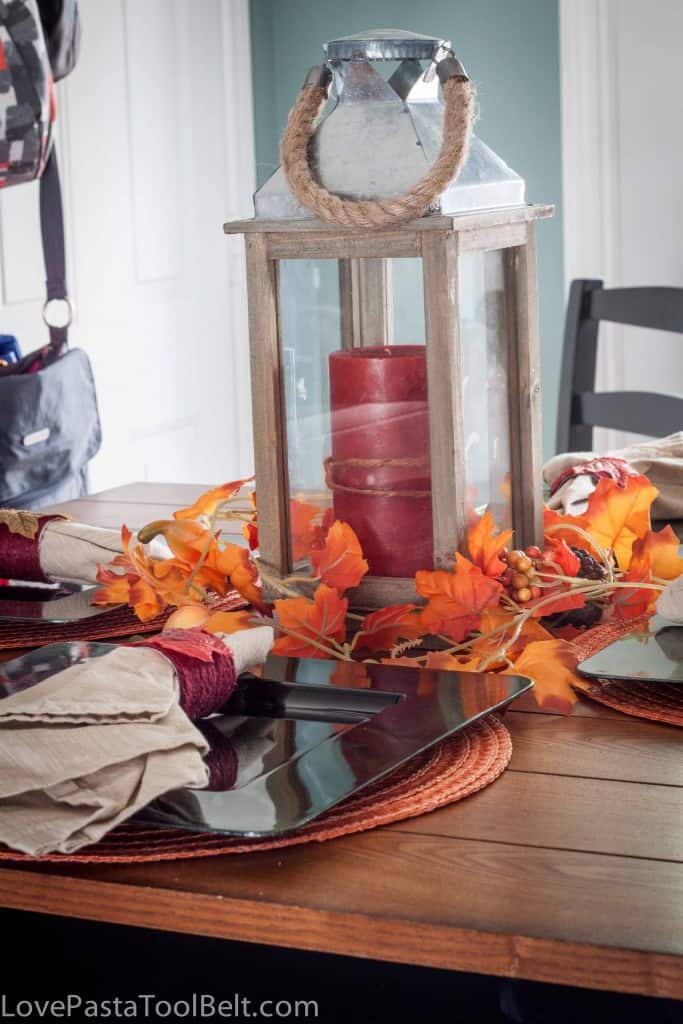 The fall garland around the lantern is from the Dollar Tree. I bought two strands of it at a dollar each. What a steal! The place mats are also from the Dollar Tree. Who knew they sold place mats right? I love the deep orange and it was perfect because I already had these dark green chargers that I snagged on Target clearance after Christmas last year. But I thought how perfect would they be for fall?
The napkins are my only fancy napkins and so I decided I needed fall napkin rings, which I made myself. You can check out the tutorial for those here. I absolutely love how they turned out and bonus, they cost pretty much nothing to make! That's a decorating win in my book.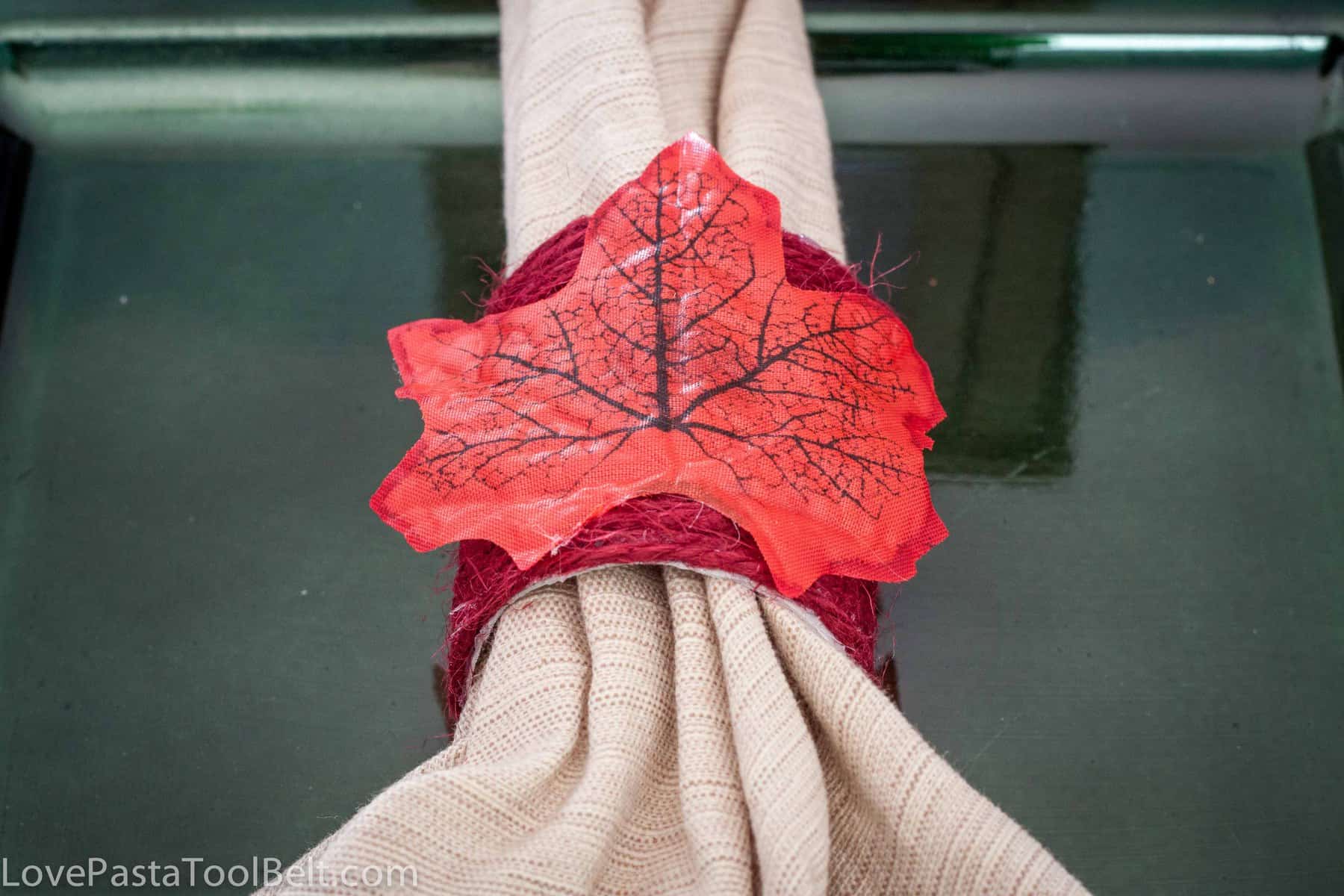 So this is my fall table. I'd love to see yours too so please share and tell me what's your favorite season to decorate for?