Fall is in the air, apples are ripe for the picking, and my allergies are a wreck. You have to love the change in seasons right? Despite the allergies, I am loving the cooler weather and cooking all things apple. I know everyone is all about pumpkin this time of year, I even rounded up 8 Perfect Pumpkin Recipes but for me it's all about apples. Don't get me wrong, I do like pumpkin! I just like apples more! That's why I decided to create these Brown Sugar Apple Muffins with an oatmeal crumble on top! They were so delicious!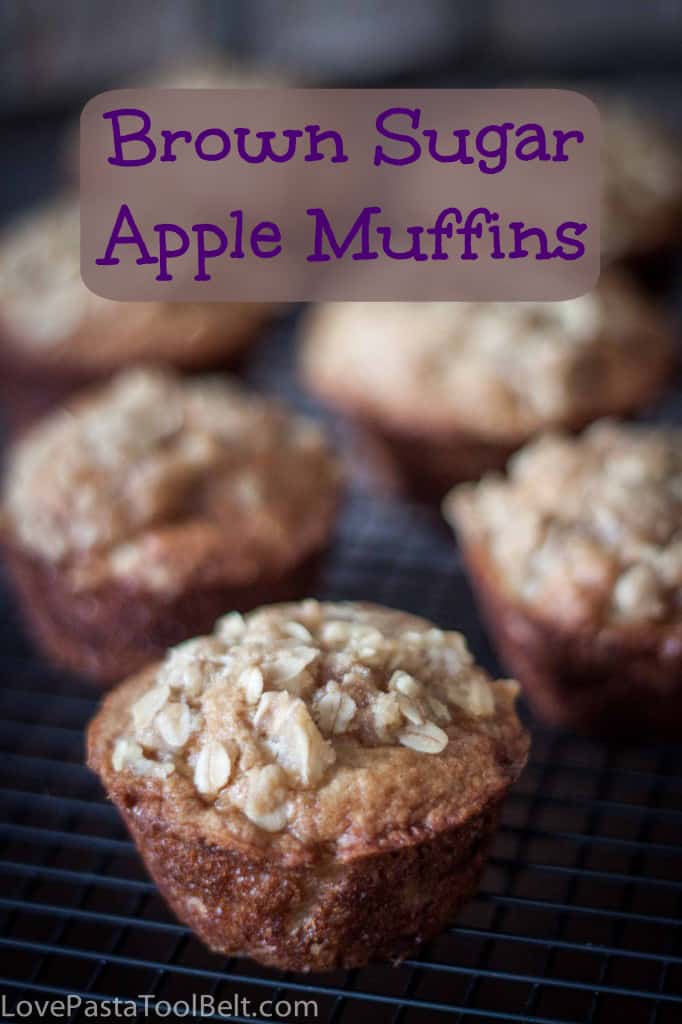 Brown Sugar Apple Muffins
Ingredients
1 1/4 cup flour
3/4 cup brown sugar
1 teaspoon baking soda
1 teaspoon baking powder
1/4 teaspoon salt
1/3 cup milk
1 egg
1 Granny Smith apple
Crumble Ingredients:
2 tablespoons melted butter
2 tablespoons brown sugar
2 tablespoons flour
1/4 cup quick cooking oats
Instructions
Mix together dry ingredients in a large bowl
Peel and chop apple into small pieces
Mix together chopped apple, milk and egg in a medium bowl
Add apple mixture to the dry mixture
Mix everything together until well combined
Grease muffin tins and fill 3/4 full
Mix together crumble ingredients and top muffins evenly
Bake at 350 for 12-15 minutes or until a fork comes out clean
https://lovepastatoolbelt.com/2014/10/brown-sugar-apple-muffins/
These muffins were so good and are one of my favorite recipes I've created. They can be enjoyed for a snack or for breakfast. I gave a couple to my sister and my husband enjoyed them for breakfast a couple of days! What's your favorite thing to cook with apples?