This shop has been compensated by Collective Bias, Inc. and its advertiser. All opinions are mine alone. #CollectiveBias #ExtraGumMoments
One of my favorite ways to give gifts is to make homemade ones. Gift giving can be expensive but there are important people in my life that I want to give gifts and by making them homemade I think it seems all the more thoughtful. Today I wanted to share how to Give Extra with a Pedicure in a Jar with a free printable for those VIP's in your life.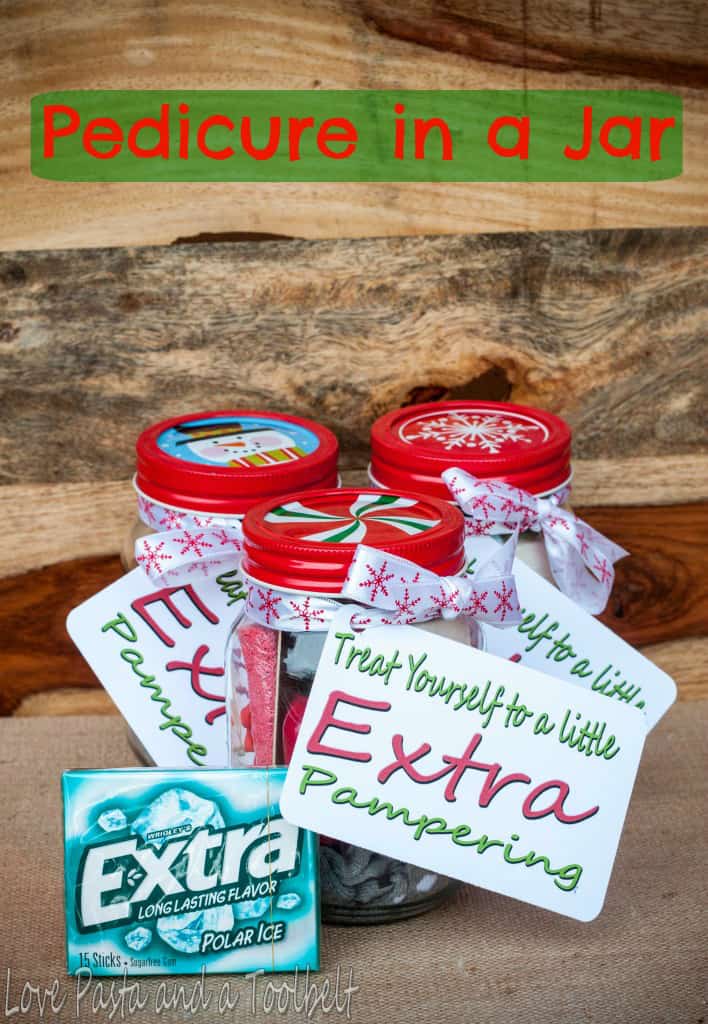 One of my favorite comedies lately has been Parks and Rec. If you've seen it you'll understand, and if not well then go watch it now, and check out my other comedies to binge watch. One of my favorite things they do is "Treat Yo Self". Well the VIP's in my life are some of the most selfless women I know and I want them to treat themselves this year which is why I created a pedicure in a jar and this "Treat yourself to a little Extra pampering" printable.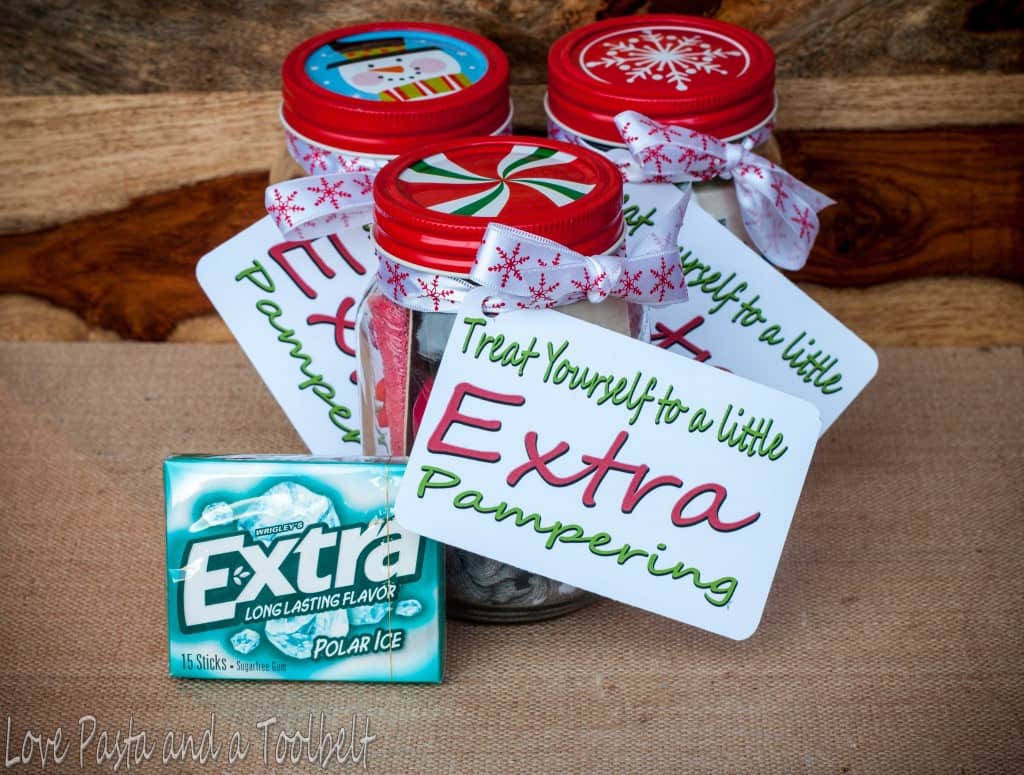 The VIP's in my life that I want to honor are my mom and two grandmothers. In the past years both my dad and my grandfathers have all faced some health struggles and the grace and strength that my mom and grandmothers show is inspiring. I have been very blessed to have such strong female role models in my life who inspire me everyday to be a better wife, sister, friend and one day mother (don't freak out Mom and Grandma's, I said one day). Side note: My Memaw (top right corner) is actually the one who introduced Tyler and I and this picture is when we honored her at our wedding by playing the song "Matchmaker" from Fidler on the Roof.
The Pedicure in a Jar is an easy to make gift and is made extra perfect with a little treat of some Extra Gum! I've also included a cute printable so you are able to make the adorable tags to include.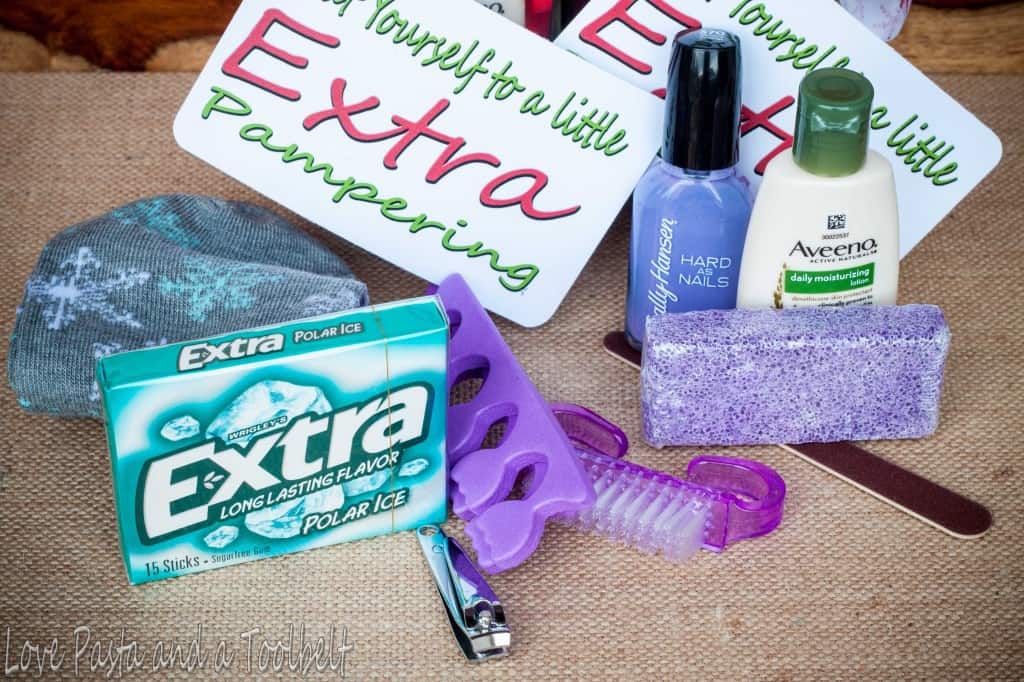 Supplies:
– Extra gum
– Card stock
– "Treat Yourself to a little Extra pampering" printable
– Mason Jars
– Ribbon
– Nail polish
– Pedicure set
– Nail files
– Cute socks
– Lotion
Directions:
1. Pick up your supplies for your Pedicure in a Jar. I hit the dollar store to get the pedicure sets and most of the items. Don't forget your Extra gum for a little extra treat!
2. Print off your tags and cut, punch a hole and tie onto the jar with a ribbon.
3. Fill up your jar with your pedicure goodies!
4. Put the top on the jar and you're ready to go!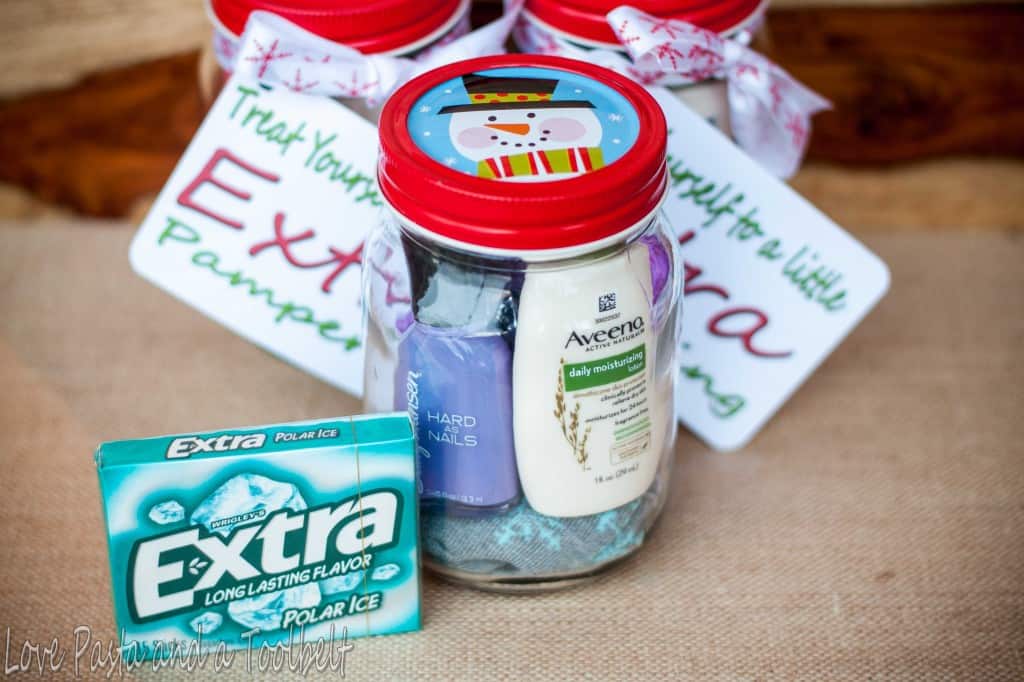 I love how these turned out. They make the perfect Christmas gift or a gift for Gal-entine's Day. Sorry that's another Parks and Rec reference, just another chance to honor those special VIP's in your life and give them a little extra.
Visit Extra on Facebook or Twitter!