This shop has been compensated by Collective Bias, Inc. and its advertiser. All opinions are mine alone. #MemoriesInTheBaking #CollectiveBias
Make some holiday memories with these simple Christmas Wreath Cookies!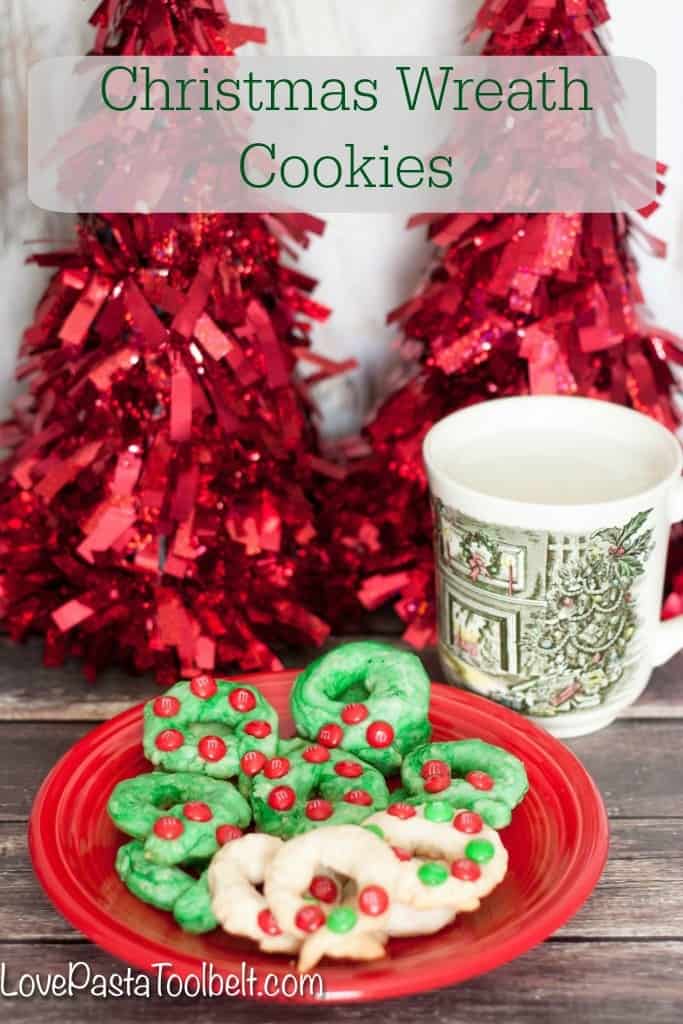 One of my favorite things to do growing up (and it still is) was to decorate and make Christmas cookies with my mom. It's a tradition I look forward to carrying on with my own kids one day. I've been trying to decide what kind of Christmas cookie to try out this year, when I found a handwritten recipe for oatmeal wreath christmas cookies in my great aunts recipe box. I was so excited to try out this recipe and thought they would make the perfect Christmas cookies for gifts.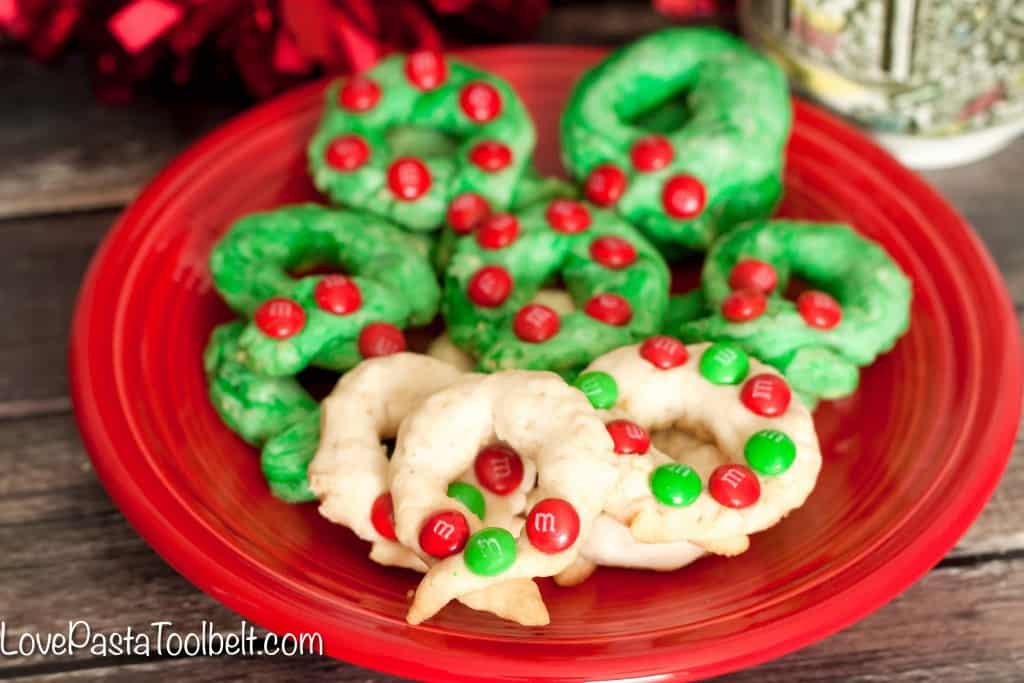 I headed out to Target for my weekly (if not daily) visit and while I was there picked up the supplies for my cookies. I decided to change up the recipe a bit and picked up the Mars M&M's® Holiday Baking Minis because I thought they'd make the perfect decoration for the wreath cookies. I also got some Quaker Oats and the Glad® Holiday Packaging.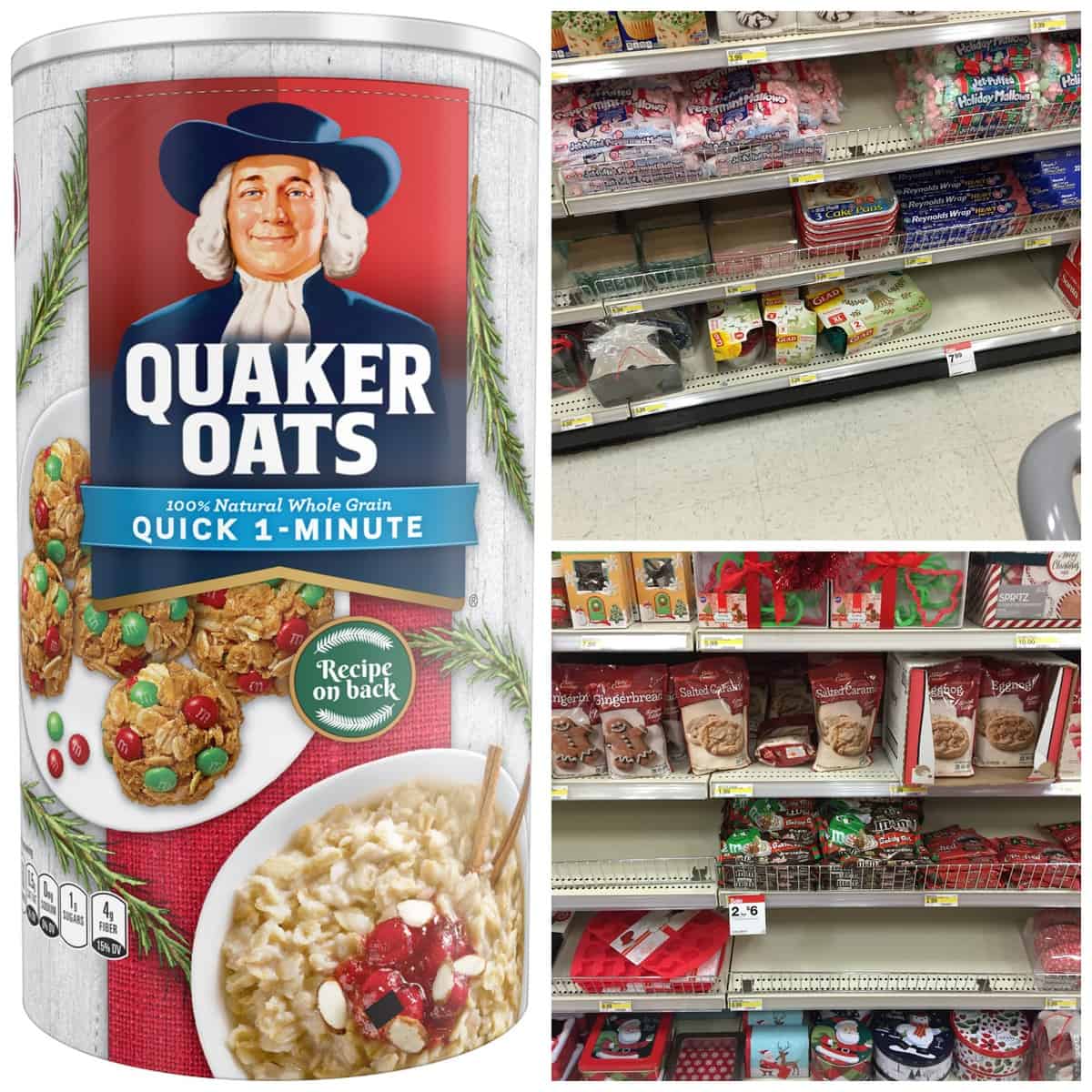 I first started out by mixing together all of my ingredients. The recipe said you could use food coloring to tint your dough if desired. Since it was my first time making the cookies I did half and half. But when I make them again I would make all of the dough green because I thought those looked much cuter!
Once the dough was ready, I took teaspoon size balls and rolled them into 6 inch long ropes then made them into a circle crossing the ends to create a bow like look for the bottom of the wreath.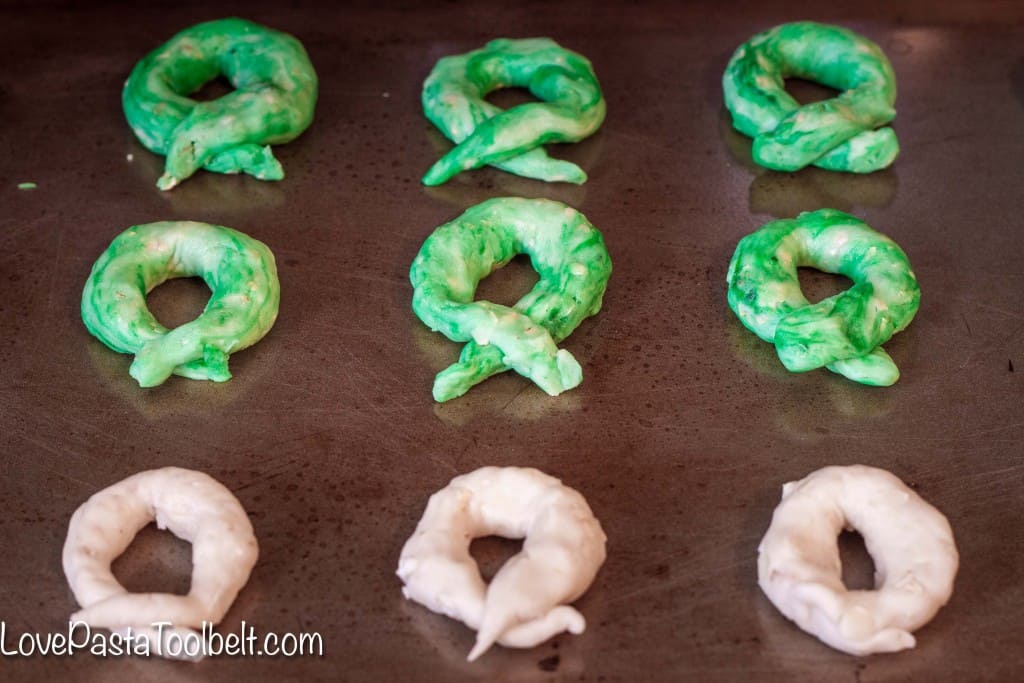 I also wasn't sure what would be better, to put the M&M's® Holiday Baking Minis on before baking or after so I did some of each. I definitely recommend putting them on before because the cookies don't come out soft enough to press them in after baking.
I just loved how these cookies turned out and it was so fun creating a recipe that came from my great aunts recipe box, who I had the blessing of knowing for a good bit of my life. Whenever I am making recipes from her recipe box or other family recipes I am always reminiscing of the great memories I have with my family members and it is nice to especially remember those who are now gone.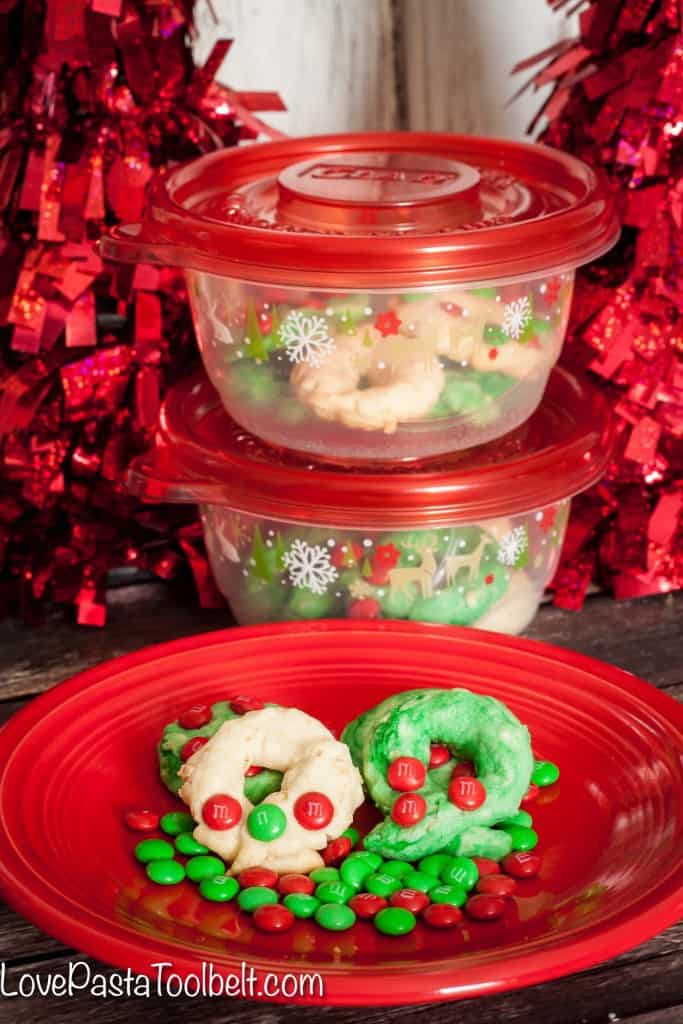 I thought these cookies would make great gifts so packaging them in the cute holiday themed Glad® packaging was such a cute way to get them ready to go out for gifts. I'm planning to make some more cookies closer to Christmas, package them in the themed Glad® Holiday Edition packaging and send them with my sister for all of the teachers at her school to enjoy. I decided to make some gift tags with my Silhouette which was such an easy way to decorate the Glad® containers for Christmas gifts.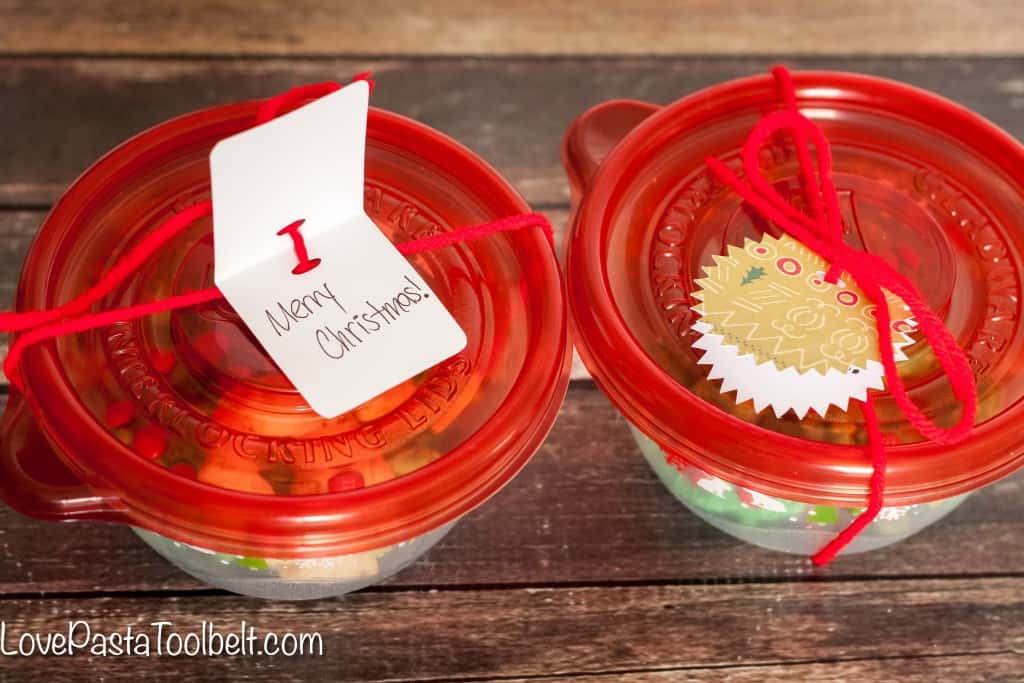 Supplies:
-Christmas card stock paper
– Yarn or Ribbon
– Silhouette
Instructions:
– Begin by choosing a template for your gift tags. I bought a template in the silhouette store and went from there.
– Get your design ready and then load in your Christmas card stock paper
– Cut out your design and then fold in half and punch out the little holes
-Use yarn or ribbon to attach the gift tags to your Glad® Holiday Edition containers
Christmas Wreath Cookies
Author:
Prep time:
Cook time:
Total time:
Ingredients
1 cup butter, softened
3/4 cup confectioner sugar
2 cups all purpose flour
1/2 teaspoon salt
1/2 teaspoon almond extract
1 cup Quaker Quick or Regular Oats
Red and Green Mars M&M's® Holiday Baking Minis
Red or Green Food Coloring, if desired
Instructions
Preheat oven to 350
Beat together the butter and sugar until light and fluffy
Add flour, salt and almond extract and mix well
Stir in oats
Tint dough as desired
Shape rounded teaspoonful of dough to form 6 inch long rope then form a circle overlapping ends to form the bottom of the wreath
Decorate the bottom of the wreath with Mars M&M's® Holiday Baking Minis
Bake in pre heated oven about 10 minutes
Cool 1 minute on cookie sheet