This shop has been compensated by Collective Bias, Inc. and its advertiser. All opinions are mine alone. #NuttyForTheHolidays #CollectiveBias
Make a fun holiday treat with these Nutter Butter Snowmen!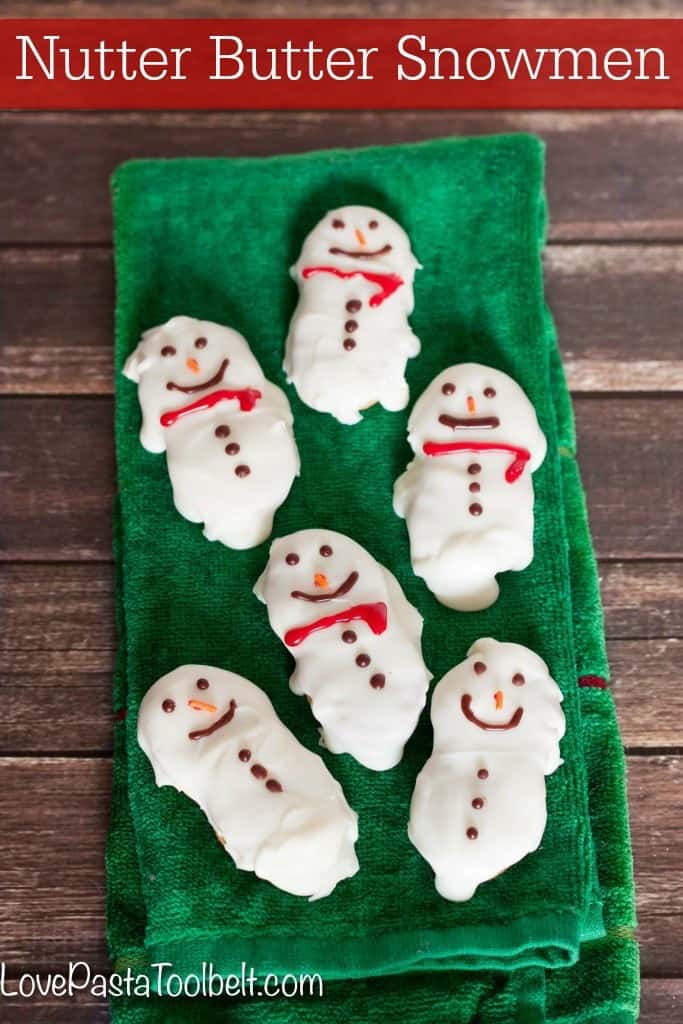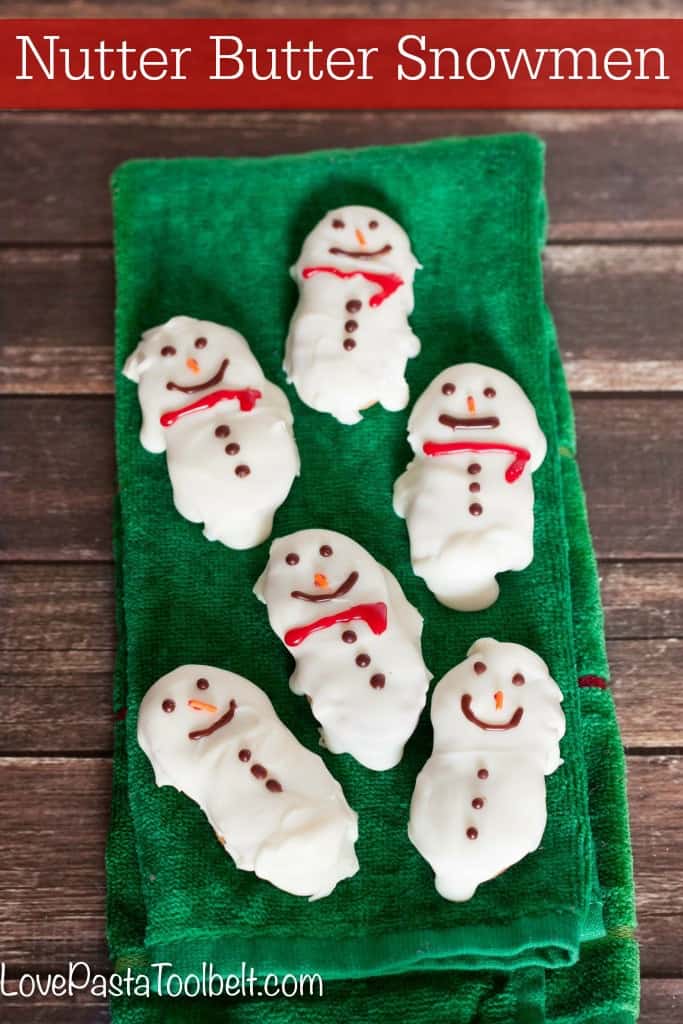 Snowmen are some of my favorite little things to decorate with during the holidays. I especially like them because you can leave them up after Christmas because they are wintery. Our first married Christmas I decided if I collected something it would be snowmen. Now don't get me wrong, my house isn't covered in all things snowmen, I just like to add one to my collection each year. This year I purchased an Alabama themed one, Roll Tide Roll!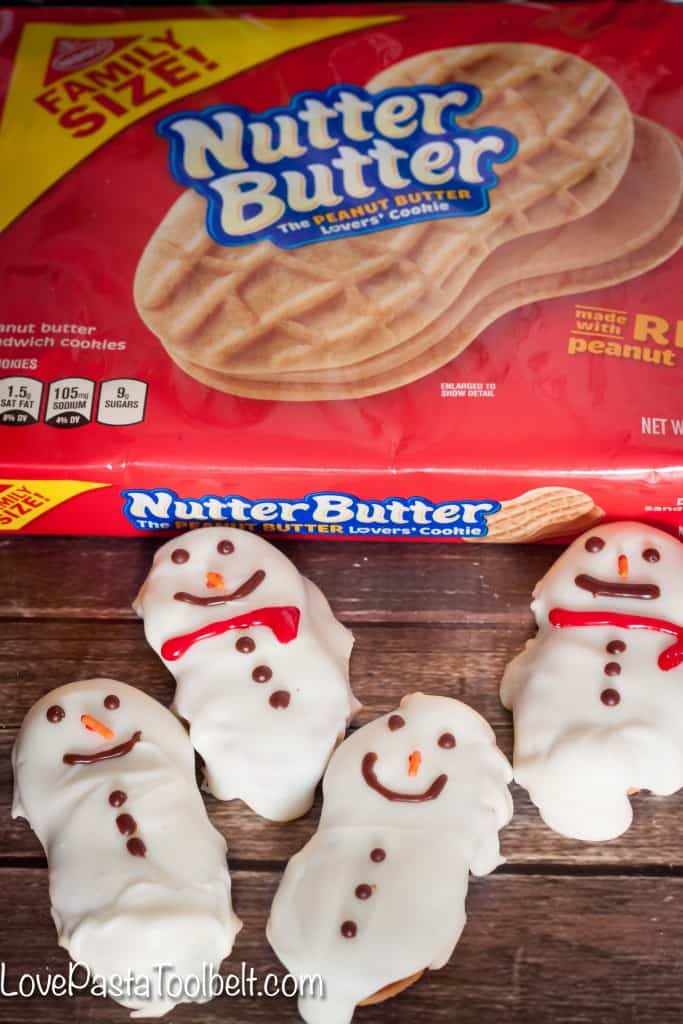 When I started thinking about how I wanted to dress up the Nutter Butter cookies for Christmas, I decided on snowmen. It seemed cute, easy and they were pretty close to the right shape. I knew the first thing I needed were my ingredients so I headed out to Walmart to pick up my Nutter Butters along with the other ingredients I would need.
I started out this project by taking some white chocolate chips and melting them in the microwave. I started with 30 seconds and then intervals of 15 seconds, stirring it each time in order to make sure I didn't go from melting to burning the chocolate (yes I've been there, done that).
Once the white chocolate was melted, I headed over to my Nutter Butters which I had laid out on a cookie sheet covered in wax paper. I used a spoon to put two dollops on each cookie and then smoothed it out the best I could. Once all of the cookies were covered I put the cookies into the fridge to allow the white chocolate to harden.
This next part is where you can have fun and get creative. I picked up some brown and red cookie icing to decorate my snowmen. I also used orange sprinkles to create a carrot like nose on the snowmen. I used the brown icing for eyes, mouth and the buttons while the red icing was to give some of the snowmen a scarf.
Once I was done I let the icing set and then had my lovely snowmen done. I love how they turned out and they make such a fun treat to make for Christmas! Oh and bonus points, they are delicious!
Nutter Butter Snowmen
Author:
Prep time:
Total time:
Ingredients
Nutter Butter Cookies
White Chocolate Chips
Cookie Icing
Sprinkles
Instructions
Begin by melting your white chocolate in the microwave for 30 seconds and then for 15 second intervals stirring between each time.
Line up your cookies on a baking sheet covered with wax paper
Apply dollops of melted white chocolate to each cookie and spread smooth
Place in fridge and allow white chocolate to harden
Decorate your snowmen as desired with cookie icing and sprinkles!