XFINITY partnered with me for this Winter TV Premieres to See post and as a part of this program I received compensation for my time. As always all opinions are my own.
Tv is back and here are 5 Winter TV Premieres to See!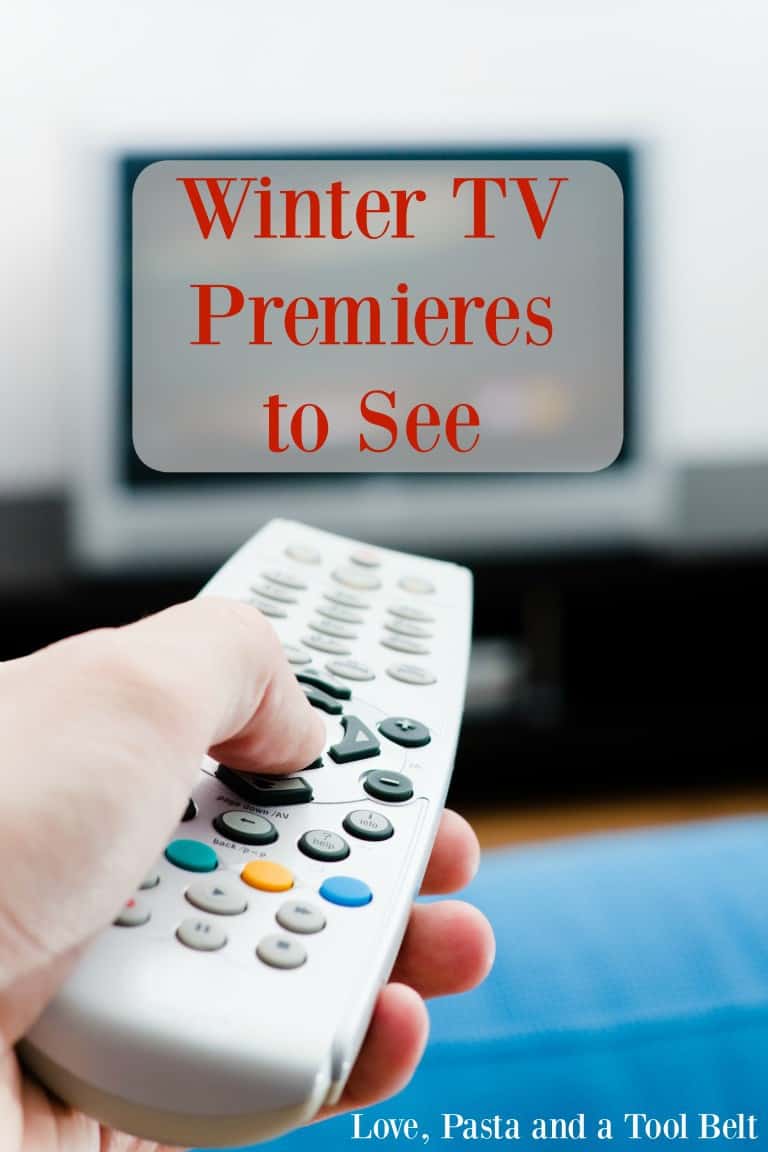 It's getting close to that time, time for Winter TV Premieres. Let me say there were some dramatic finales in the fall, so I've been on the edge of my seat waiting for my favorite shows to come back on. If you have not watched these shows then you should check out Comcast Xfinity and their 100 preloaded shows to help you binge watch!
Blindspot– Monday, Feb. 29th at 10/9 Central on NBC- We didn't watch a lot of new shows this year because I've gotten tired of getting hooked on a show then it gets cancelled. Well with Blindspot it turns out no worries because it's already been renewed for a second season, it's that good! I got really into it nearing the end of the fall and it ended with a great cliffhanger and some questions that need answering!
Chicago Fire– Tuesday, January 5th at 10/9 Central on NBC- Obviously this one has already returned but you have time to go back and watch the premiere which was a part of a three part crossover with Chicago Med and PD. All three are shows we love, but I think Chicago Fire ended with the biggest mid-season cliffhanger which is why it made this list!
Castle– Monday, February 1st at 10/9 Central on ABC- Oh Castle, this show had me incredibly frustrated all throughout the first half of the season. I did not appreciate the faux separation of the couple that makes this show, but when I saw that fall mid-season finale I was back on the Castle train and I am really looking forward to the second half of the season!
Once Upon a Time– Sunday, March 6th at 8/7 Central on ABC- I cried during the mid-season finale of this show. I'm talking ugly crying and I can blame pregnancy hormones for the extremity of that, but it was seriously a riveting mid-season finale. Now I won't spoil it for you, but with this show I appreciate the unrealistic fact that when a character dies they can possibly return. So fingers crossed for that because I don't have the emotional energy for anymore ugly crying over a certain couple!
Pretty Little Liars– Tuesday, January 12th at 8/7 Central on Freeform (formerly ABC Family)- Jumping five years forward will hopefully bring a new life to this show. After watching these girls be tormented by A for like 6 years of high school, it's high time they play characters closer to their age and grow up. One Tree Hill did the time jump with great success (in my opinion) so here's to hoping Pretty Little Liars can do the same and create a new and intriguing storyline for us!
These are the top five shows I'm looking forward to seeing this winter but I seriously could go on and on, you should see my DVR. If you can't tell already we watch a lot of tv around our house and I love sharing my reactions with my friends who watch the same shows as me. That's why I love XFINITY's Share App because you can share and receive live streams through your TV or the App so you don't have to miss a minute of the action! I love the idea of being able to send my live reactions to my friends while watching some of these jaw dropping shows, although I'm pretty sure my friends don't want to see my ugly crying. I keep hearing about Google Fiber coming to the Nashville area but XFINITY is the only provider with the Share app so Google Fiber doesn't give you the option to send these fun live streams to family and friends!
Ok so now I want to know, what show are you most excited to see come back this winter? Or maybe it's brand new show you're looking forward to?