Make a sweet treat with these easy Chewy Peanut Butter Bars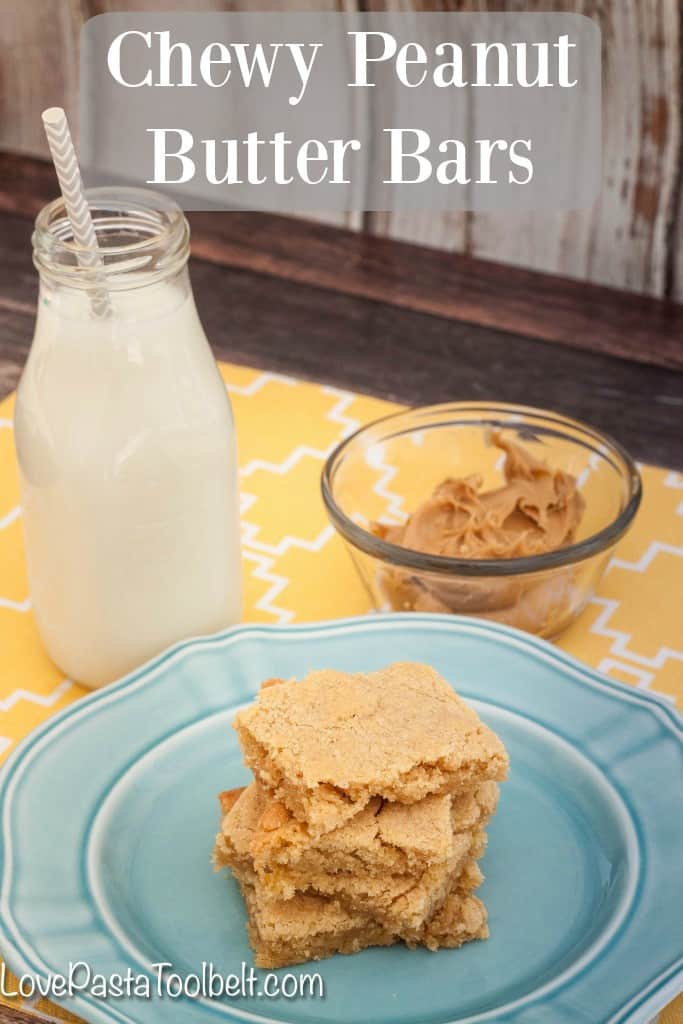 One of my favorite things is trying out the old family recipes my mom has in her handwritten recipe book. She has a recipe for Peanut Butter Bars that I've shared before with you guys. So when I saw this recipe for Chewy Peanut Butter Bars I had to do a double take to make sure it was a different recipe. It was and let me tell you these were delicious!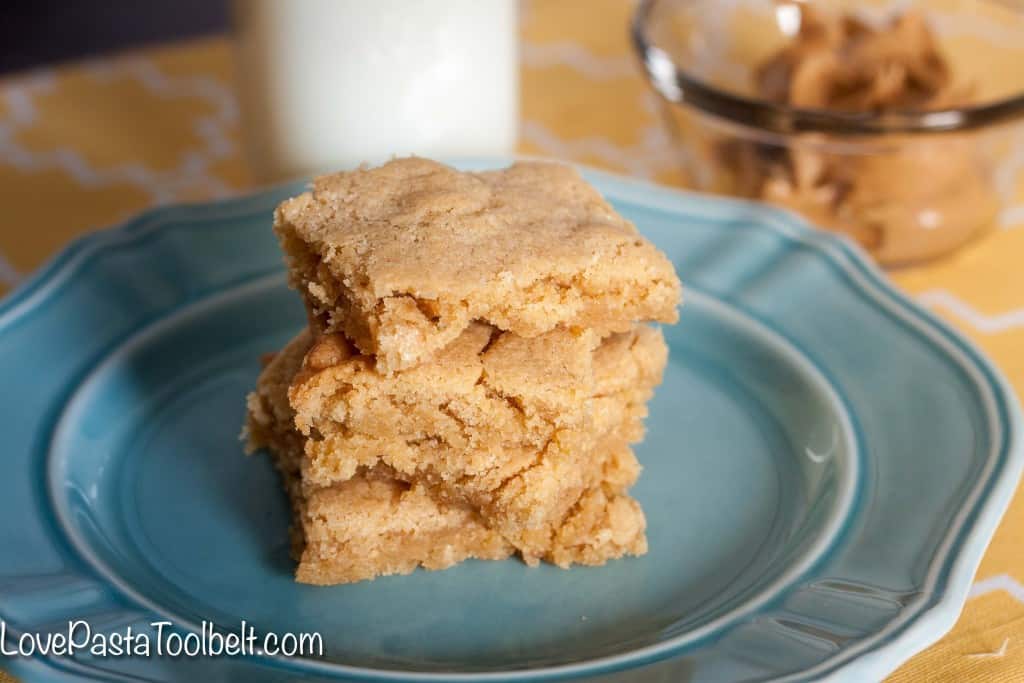 Normally when I make desserts I send a good portion of them with my sister to share with her fellow teachers. But let's just say when I tasted these babies I thought to myself nope going to keep these, they were that delicious! The peanut butter taste is perfection and not too overwhelming. And the chewiness factor is exactly what you'd want in these dessert bars.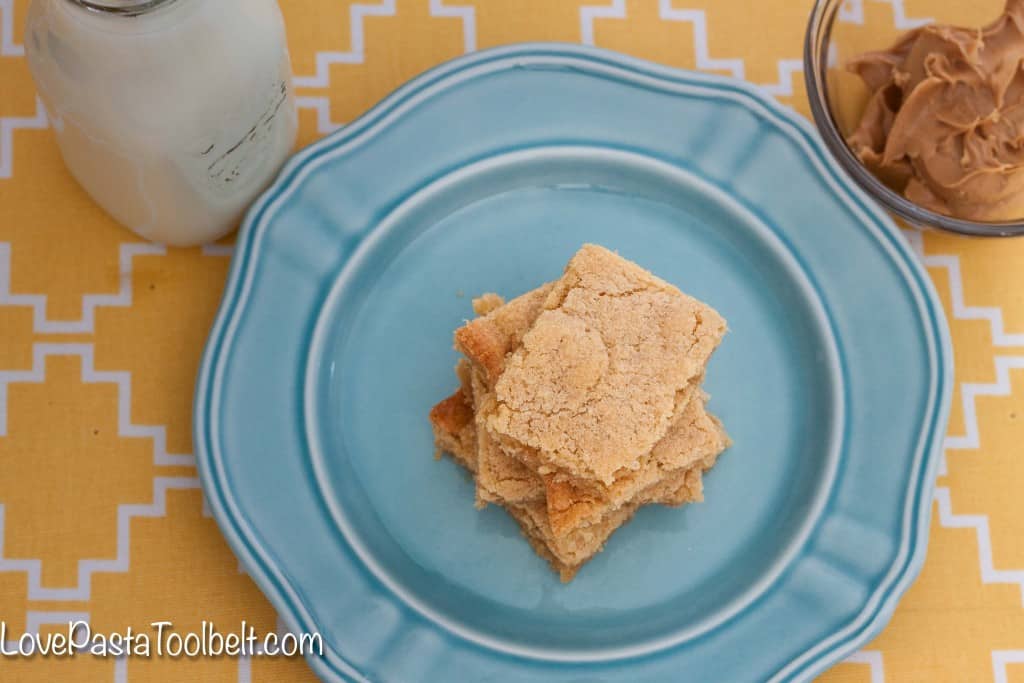 Chewy Peanut Butter Bars
Author:
Prep time:
Cook time:
Total time:
Ingredients
1/3 cup shortening
1/2 cup peanut butter
1/4 cup brown sugar
1 cup sugar
1 teaspoon vanilla
2 eggs
1 cup unsifted flour
1 teaspoon baking powder
1/4 teaspoon salt
Instructions
Mix all of the ingredients together
Spread out in a 13×9 pan
Cook on 350 for 25 minutes
I had to have a good laugh when I read this recipe and it said to cook for 250 minutes. I knew that was a typo so I opted for 25 minutes which cooked these bars to perfection. It's always funny when going off of old family recipes trying to figure out what they say. I have some recipes from my great great aunt that I am still trying to decipher because I'm sure they are delicious but the handwriting is very hard to read. I guess that's an advantage to having all these recipes online now right?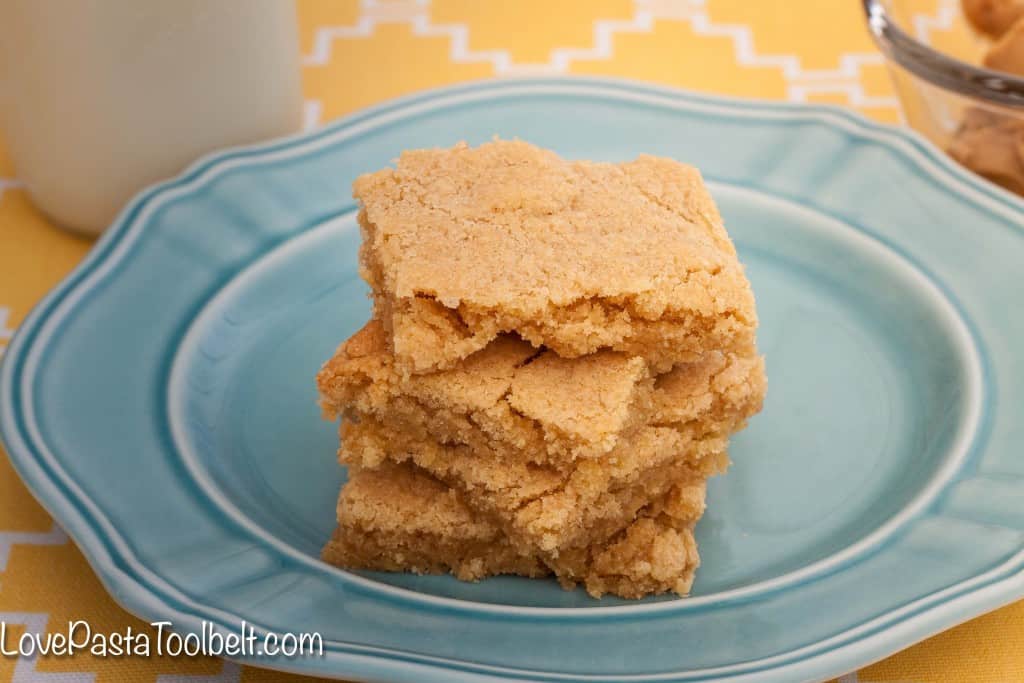 So tell me, do you have a favorite peanut butter recipe? I love trying new ones!