Add some fall flavor to a classic with this cookie recipe for Pumpkin Snickerdoodles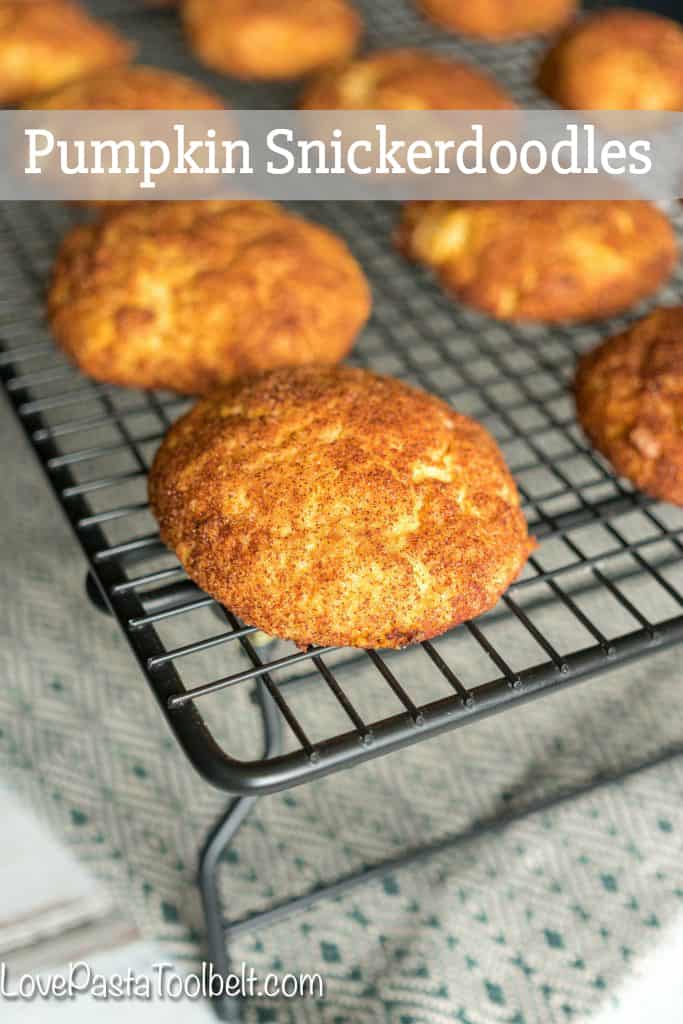 The other day I got inspired to bake and I hit the ground running. Maybe it's because it was the first day of fall, or because I had my first fall cold and needed some sweets, but I headed to the store and bought all kinds of stuff to start baking. If you follow along on Instagram then you saw all the stuff I bought, it was a lot! The first thing I decided to try out were these Pumpkin Snickerdoodles and in the words of my sister they were amazing!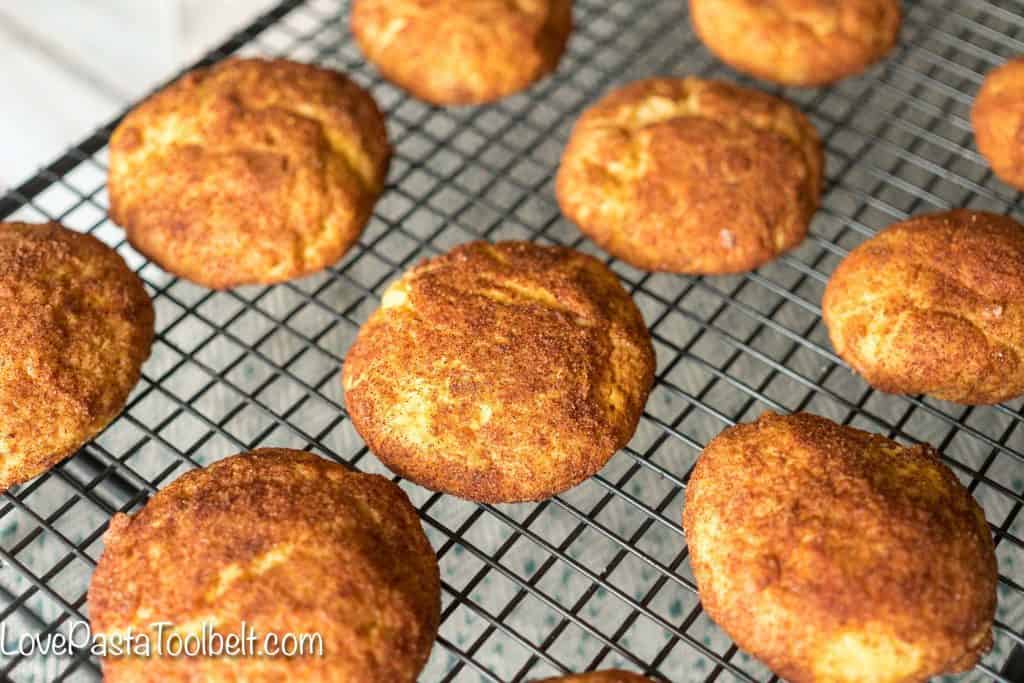 I was looking through my old recipes and saw the one for snickerdoodles. I love snickerdoodles, when I was pregnant we discovered a coffee shop with the best snickerdoodles, so anytime we were downtown I had Tyler swing by to get me one. Once or twice I came very close to having him stop on the way home from work to pick up one for me. As I was trying to think of some fall recipes I wondered what pumpkin would taste like in a snickerdoodle form. The result was pretty delicious if I do say so myself.
First, preheat the oven to 400 degrees
Mix the butter, sugar, shortening and pumpkin together. In this recipe you are substituting the pumpkin for eggs and adding an additional bit of pumpkin so the batter is not too dry.
Blend in the flour, cream of tartar, baking soda and salt.
Shape into balls using teaspoons.
Mix together the sugar and cinnamon and roll the cookie dough balls in the cinnamon sugar mixture.
Place 2″ apart on an un-greased cookie sheet
Bake 8-10 minutes or until set
Remove immediately from baking sheet to cool
Eat and enjoy!
Do you have a classic recipe you like to add a little fall flavor to?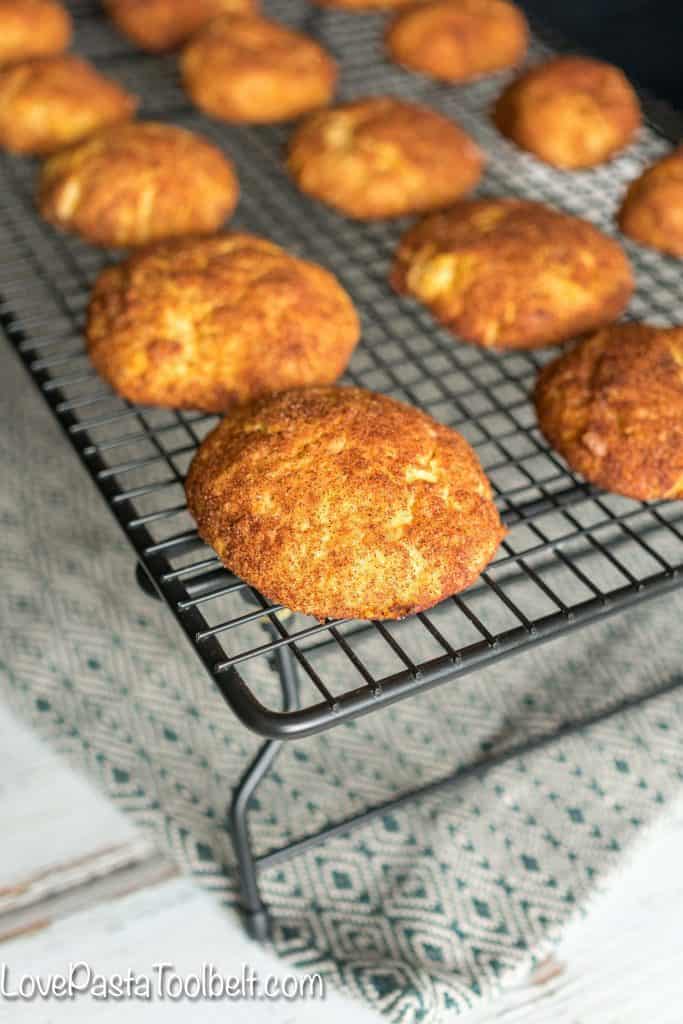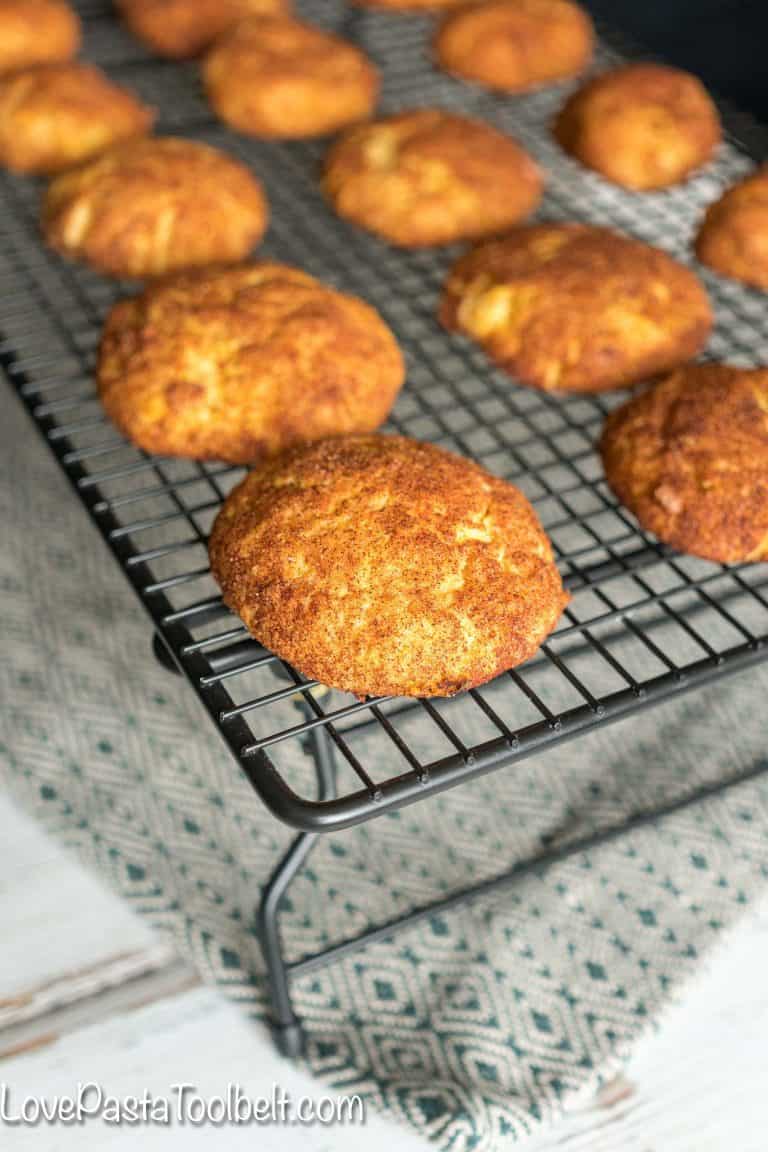 Pumpkin Snickerdoodles
Author:
Prep time:
Cook time:
Total time:
Ingredients
1/2 cup butter
1/2 cup shortening
1 1/2 cups sugar
3/4 cup pumpkin puree
2 3/4 cups flour
2 teaspoons cream of tartar
1 teaspoon baking soda
1/4 teaspoon salt
2 Tablespoons sugar
2 Tablespoons cinnamon
Instructions
First, preheat the oven to 400 degrees
Mix the butter, sugar, shortening and pumpkin together. In this recipe you are substituting the pumpkin for eggs and adding an additional bit of pumpkin so the batter is not too dry.
Blend in the flour, cream of tartar, baking soda and salt.
Shape into balls using teaspoons.
Mix together the sugar and cinnamon and roll the cookie dough balls in the cinnamon sugar mixture.
Place 2″ apart on an un-greased cookie sheet
Bake 8-10 minutes or until set
Remove immediately from baking sheet to cool