Put your favorite Christmas song on your tree with these Christmas Song Coaster Ornaments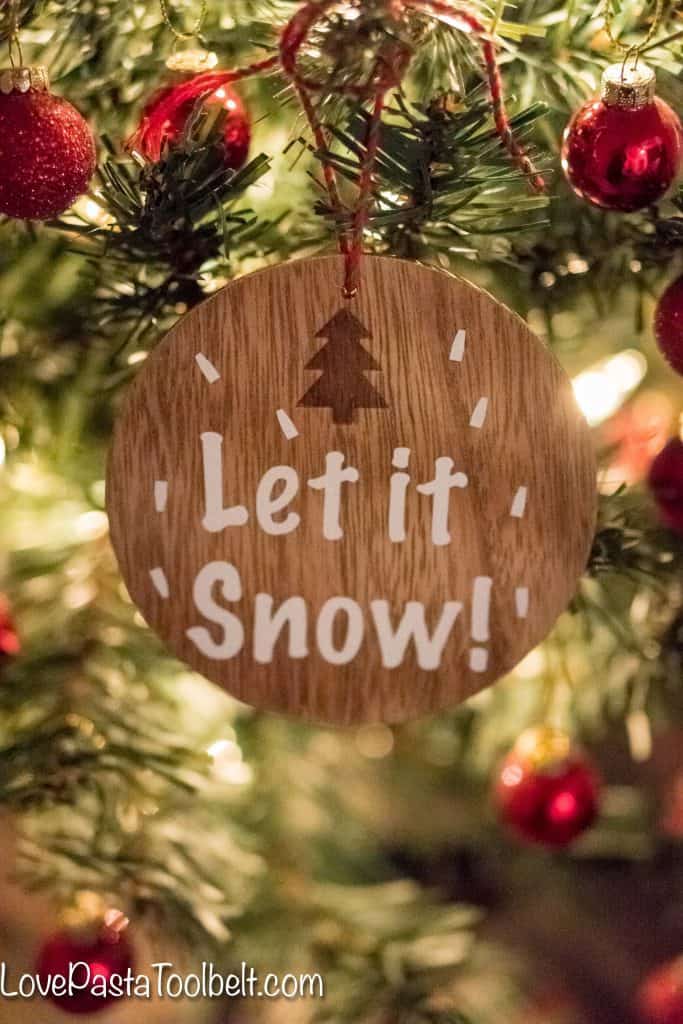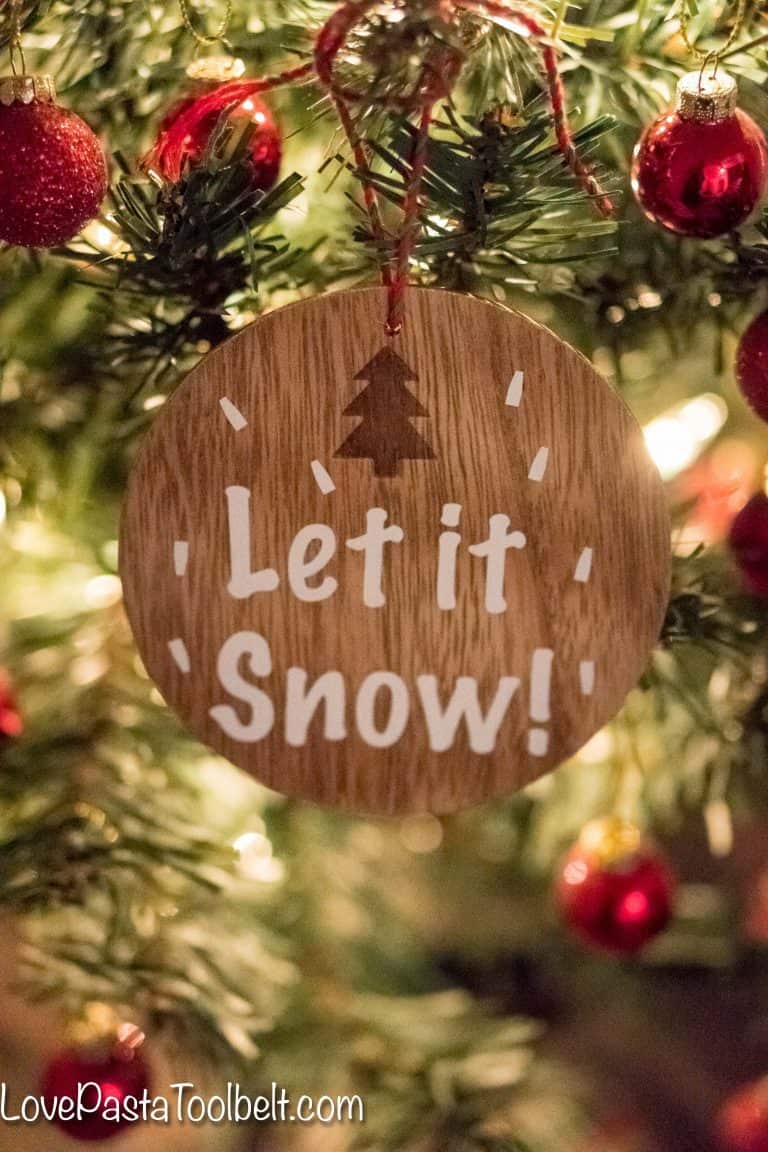 Christmas season is upon us and I'm so excited you guys! I usually force myself to wait until after Thanksgiving to bust out the Christmas music and decorations, but in the past couple of years I've started listening to it earlier and earlier. The other week I was making my family's Christmas Eve dish, Traditional English Pasty, and well of course I had to turn on some Christmas music. Then I decorated my White and Silver Christmas Mantle and well, it's kind of snowballed from there. However my tree isn't up yet and won't be until after Thanksgiving.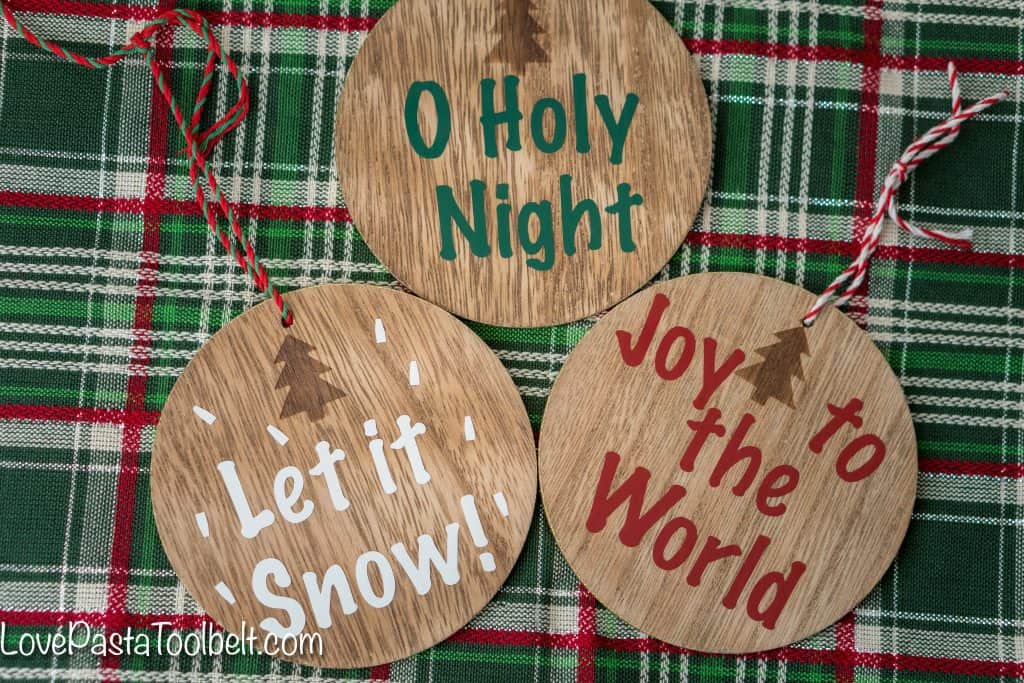 With all of this thinking about Christmas I started thinking about Christmas crafts and what I wanted to make this year to add to our decorations. Christmas music is one of my favorite things about the Christmas season, and I have so many favorite Christmas songs, that's why I decided to make these Christmas Song Coaster Ornaments.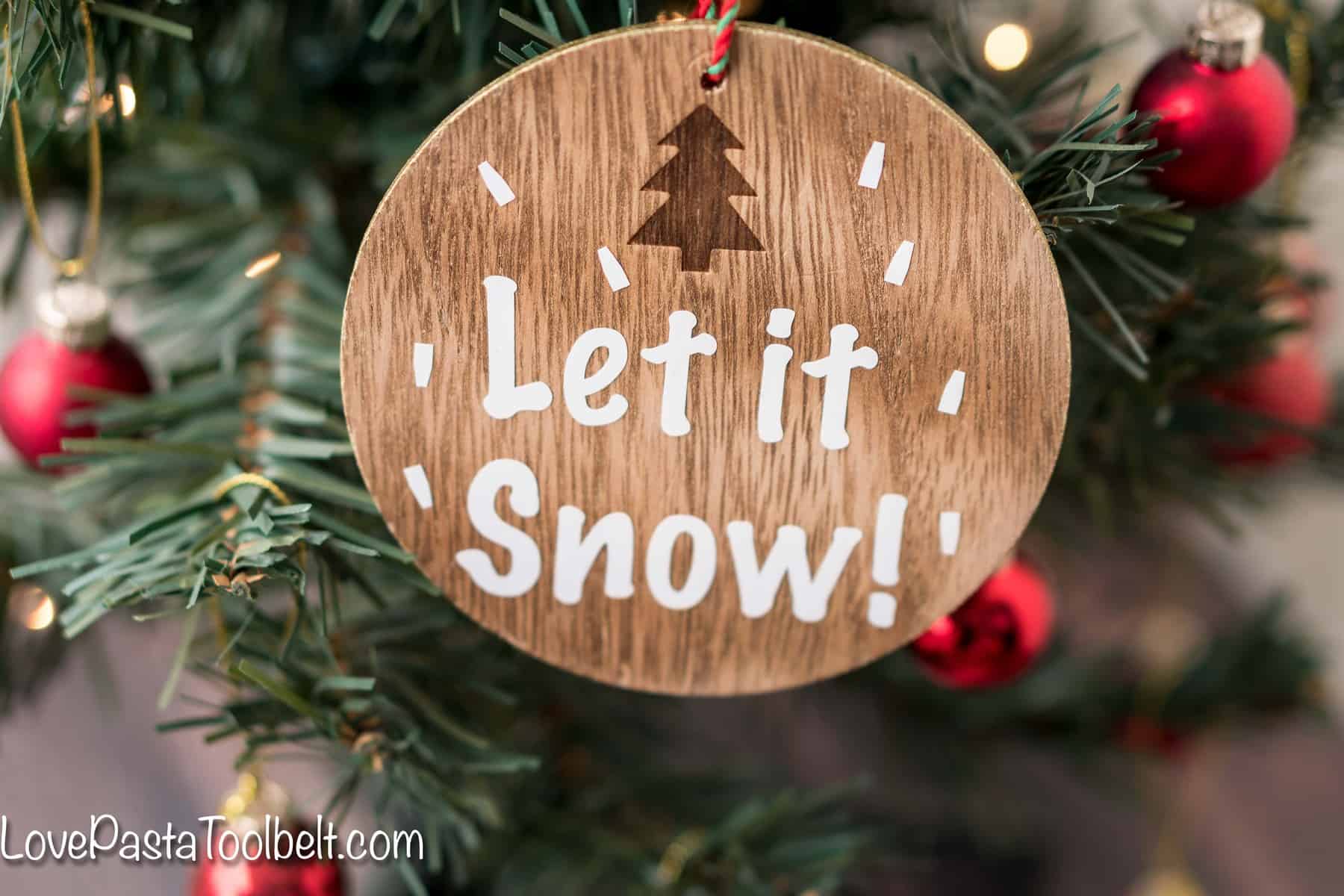 [clickToTweet tweet="Put your favorite Christmas song on your tree with these Christmas Song Coaster Ornaments " quote="Put your favorite Christmas song on your tree with these Christmas Song Coaster Ornaments " theme="style1″]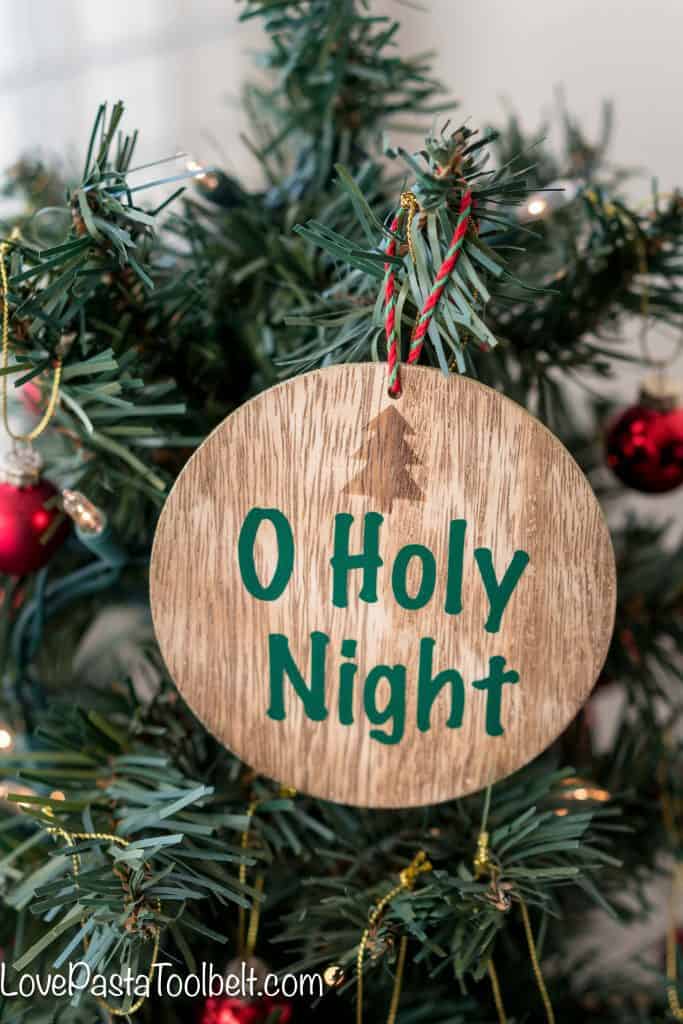 When I found the cute little coasters in the Target Dollar Spot, I was trying to decide what to make with them. I was afraid anything I made might not be very waterproofed so I decided I would mix it up and make ornaments out of the coasters for something a little different.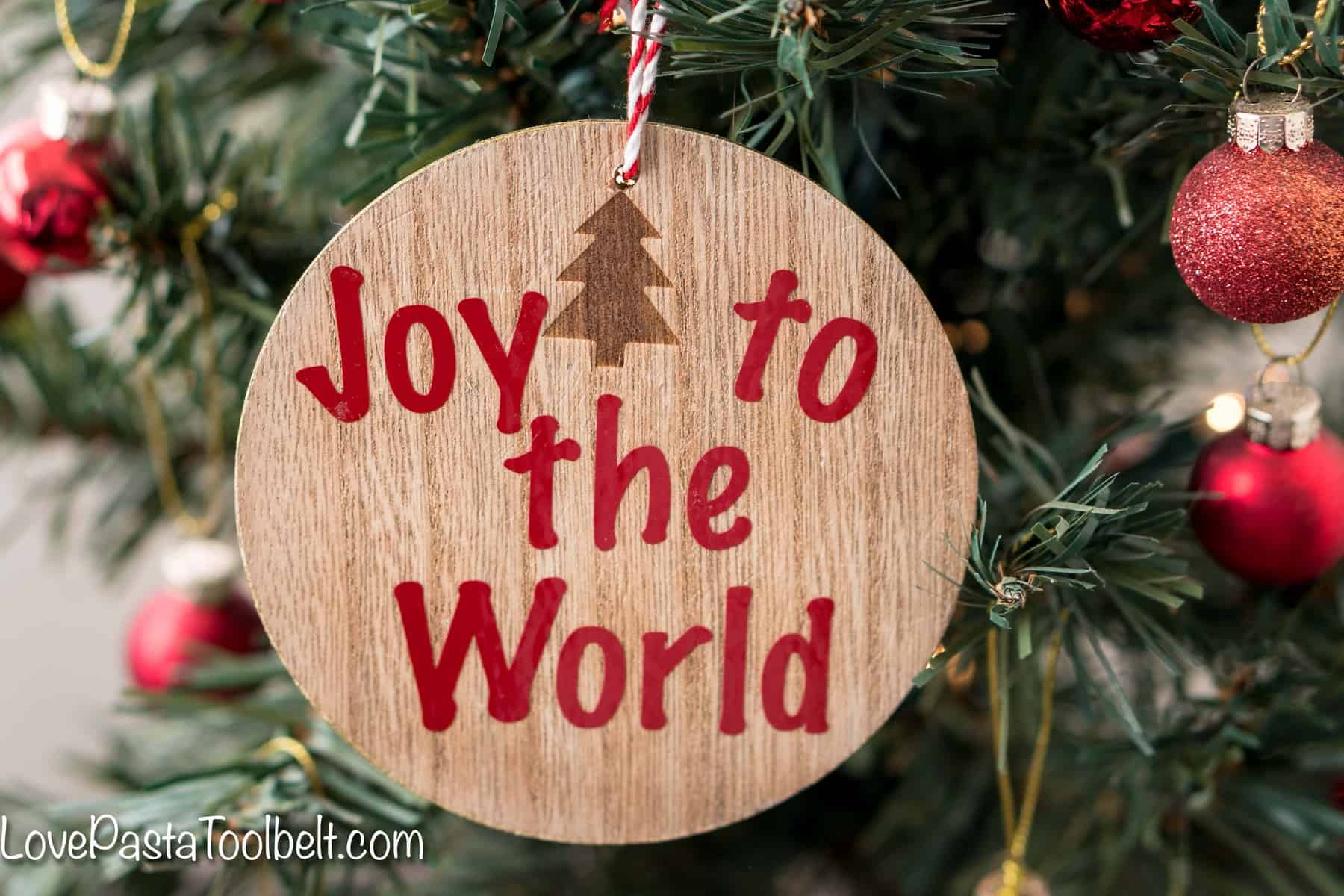 Below are affiliate links to products I used or similar ones. If you make a purchase I make a small commission at no added charge to you! Thank you for supporting Love, Pasta and a Tool Belt
Supplies: 
– Round Coasters
– Silhouette Cameo (I have the Portrait but I would get the Cameo if I had it to do over again)
– Oracle 651 Vinyl
– Transfer Paper
– Christmas Twine
– Drill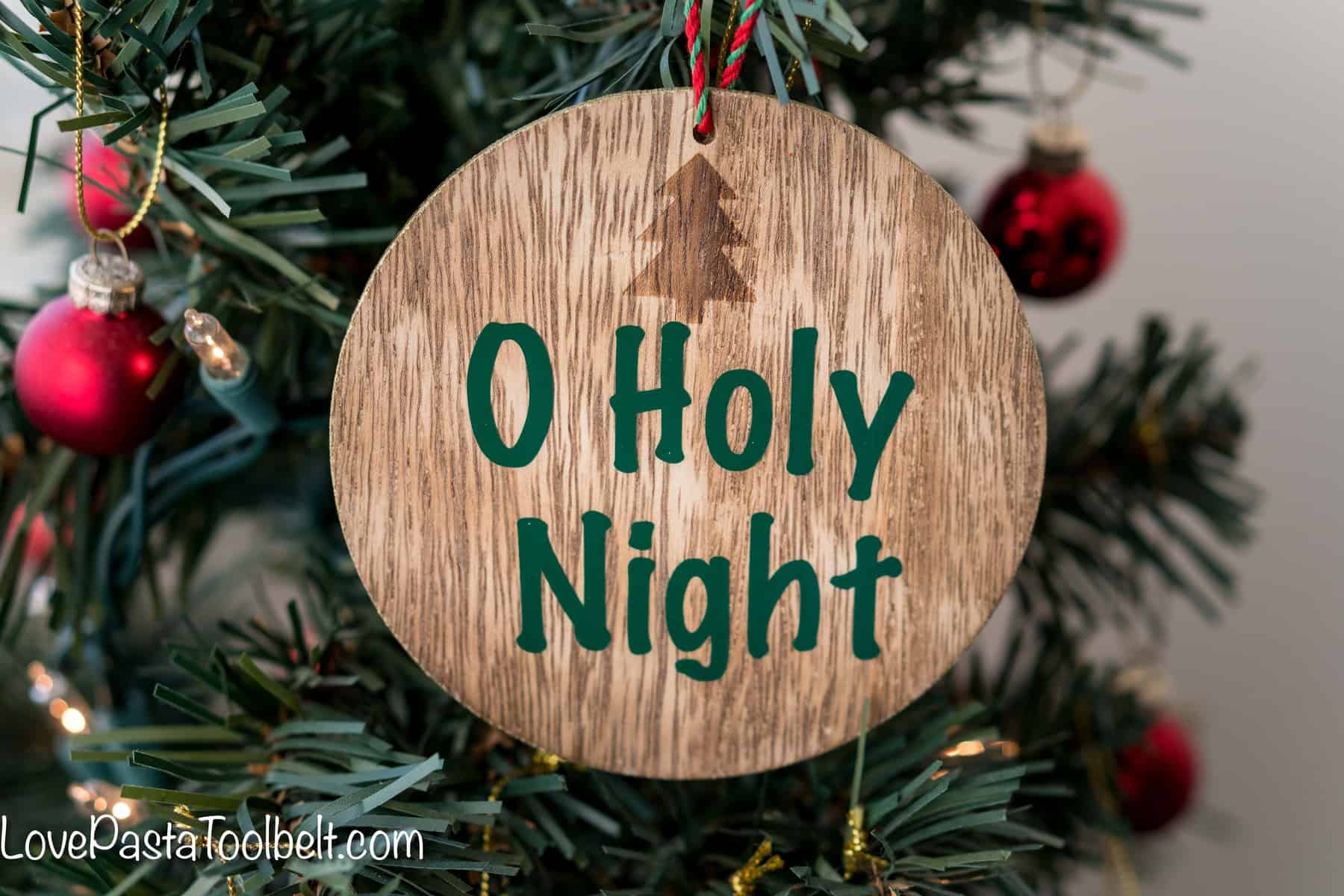 Instructions: 
The first thing I did was to pick the song lyrics I wanted and to pick a pretty font. I then entered them into my Silhouette Design Software.
Next I picked out my vinyl colors and made my cuts. I always put mine on double cut because I learned my lesson early on to not take chances and expect it to always fully cut on one cut.
Once the designs were cut I weeded them and then used my transfer paper to make a smooth transfer onto the round coasters.
When my designs were set on the coasters the nest step was to use a drill to make a hole in the top of each coaster. I let Tyler take care of this and we had an extra one so he experimented around to pick the right size drill bit for the hole.
After the holes were drilled I took the Christmas twine and strung it through the holes so the ornaments can hang on the tree.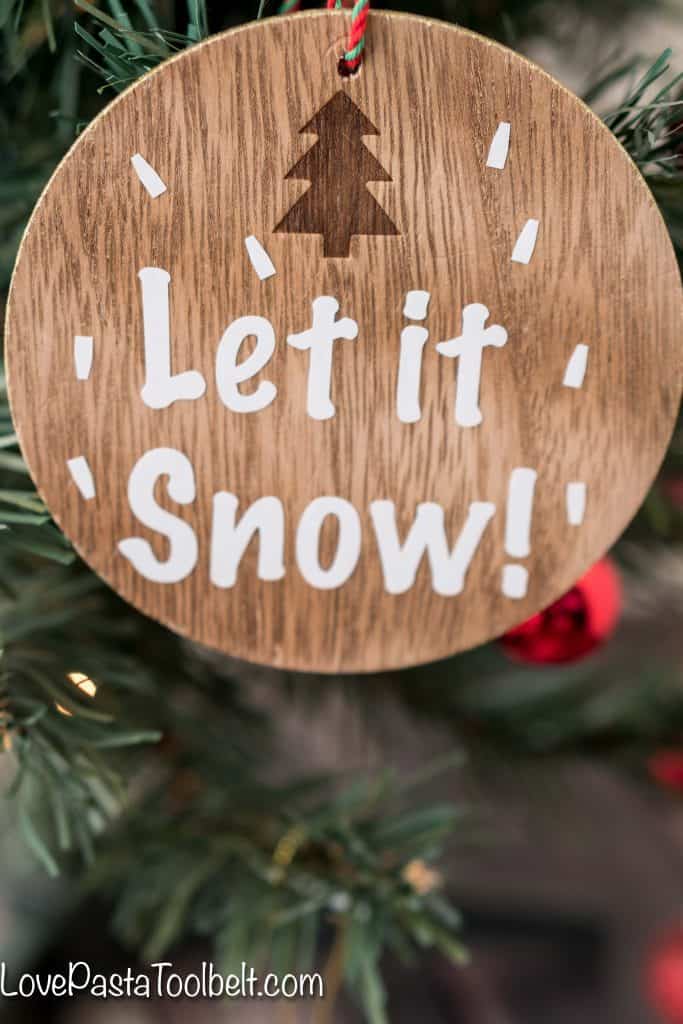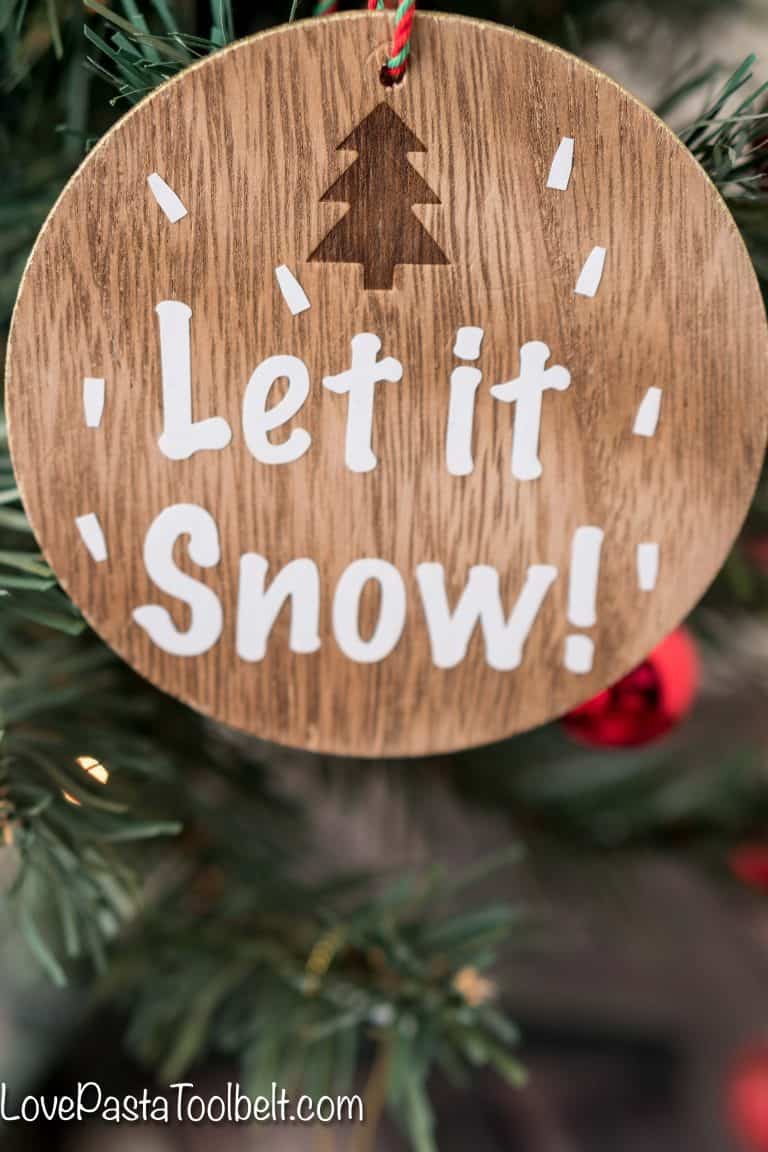 I love how these Christmas Song Coaster Ornaments turned out. It was fun to take phrases from my favorite Christmas songs and make them into cute ornaments for my tree.
Tell me, what is your favorite Christmas song?