In my house for as long as I can remember we have had Pasty for our Christmas Eve dinner. Pasty is a traditional English dish that has been passed down from my great grandmother. It is one of my favorite meals and I was excited when I learned to make it myself. I say learned but honestly it's not that hard, just takes a little time to prepare.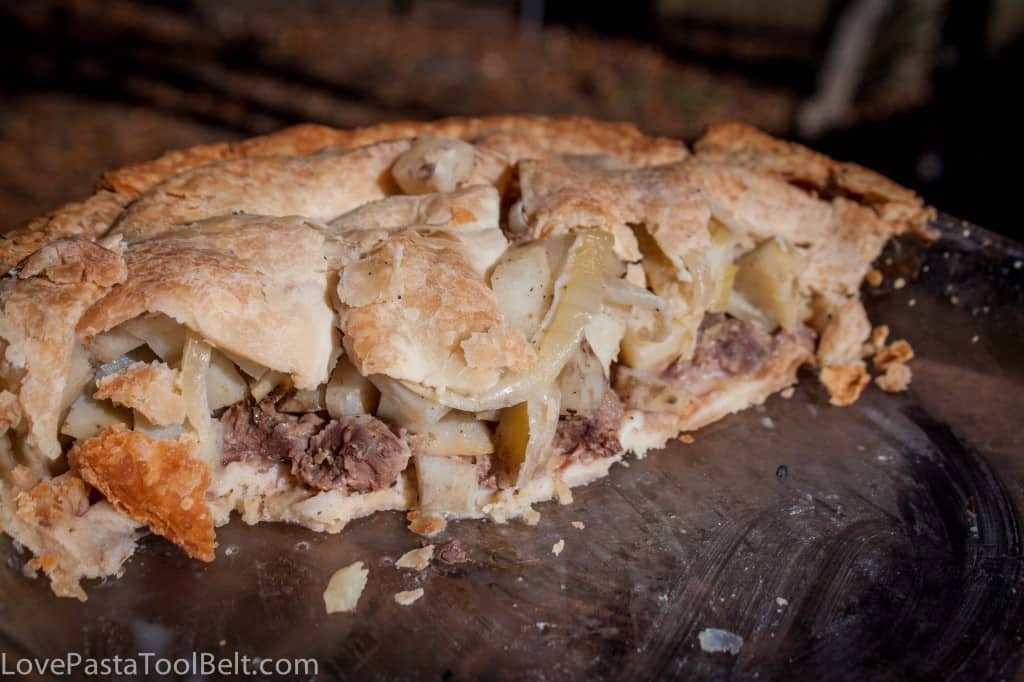 Ingredients:
– 1 box Pillsbury pie crust
– 1 package of top round steak
– 3-4 few potatoes
– large onion
– margarine
Directions:
1. Press bottom crust in pan.
2. Cube steak and put in crust.
3. Salt and pepper.
4. Peel and cube potatoes and put in next.
5. Salt and pepper.
6. Slice onion and put on top.
7. Cut margarine (about half a stick) over top and put top crust on.
8. Pinch to seal.
9. Bake about 20 minutes on 425, then turn oven down to 350 and bake about 45 minutes more.  Watch to make sure it doesn't burn.  Times are approximate.
This dish is so delicious. For some people in my family they find it a little dry but they added ketchup and loved it. For those of us traditionalists we can't believe they would put ketchup on this dish! So tell me, what is your Christmas Eve meal? Does it change or do you have the same thing each year?