Thank you to Pillsbury™ for sponsoring this post, as always all opinions are my own.
Get in the fall spirit with these Playful Pumpkin Sandwich Cookies and a list of Fun Fall Activities for Toddlers!
Fall is in the air and I am loving it. I think every year I forget how much I love fall until it is upon us. I've always said I'm a summer girl, but fall is a pretty close second for me. K is now 16 months old and I'm getting really excited to do some fun fall activities with her this year. We did a few last year but this year I think she'll definitely be more engaged and it's always so fun to see things through your child's eyes.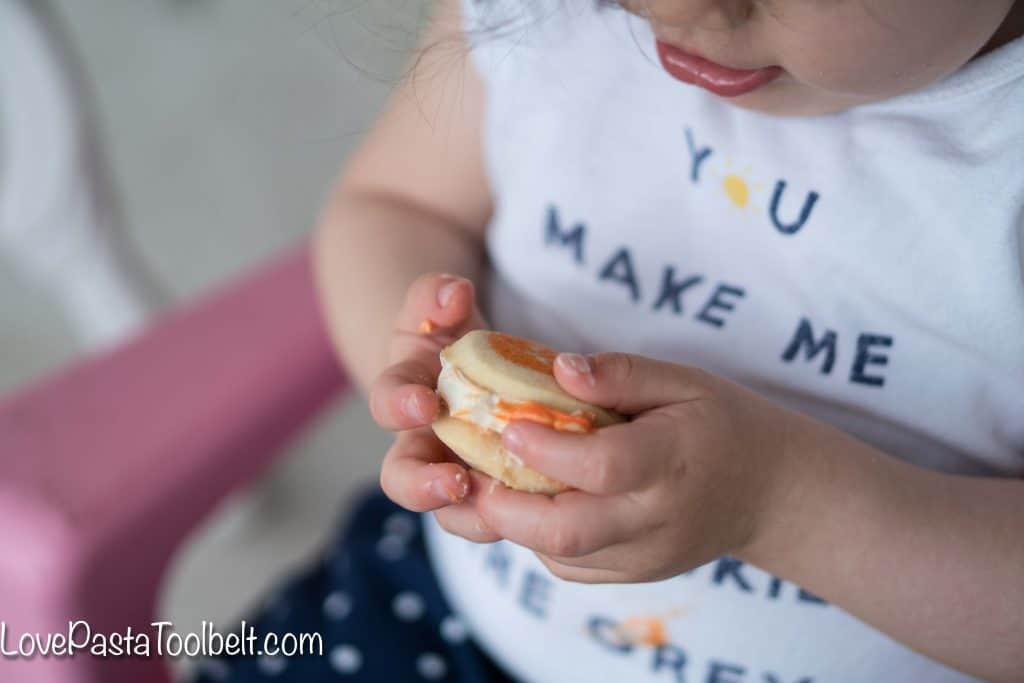 Today I'm sharing a list of Fun Fall Activities for Toddlers. This is just a list of things I thought of and a few friends helped me out. I asked on my Instagram stories so if you aren't following me there then hop over and join the fun for when I crowdsource for another post. And of course leave me a comment letting me know what you would add to this list!
Pumpkin Patch– We have a really fun farm near us that does a pumpkin patch, petting zoo, the works. Tyler and I actually went the year before we had K to pick out a pumpkin and just see what all of the hoopla was about. I remember imagining how fun it would be to bring our kids there one day so I am excited to take K this year. Last year we did a pumpkin patch visit with my mom and sister and got some cute pictures of K but she wasn't old enough to really enjoy it.
Apple Picking– There is no where near us to apple pick which makes me really sad. I love going apple picking. This year we're actually traveling up to New Hampshire with my family so I plan to visit an apple orchard up there. It brings back childhood memories for me and I'm excited to take K.
Leaf Crafts– There are so many fun things to do with fall leaves. So go out and grab some pretty ones and do something fun like laminate them, finger paint a piece of paper with the leaves on then remove it to see the shape, or put them under the paper and draw over it with a pencil to see all the cool texture the veins make. Fall leaves are beautiful and also a great way to practice colors with the littler ones.
Rake Leaf Piles– and then jump into them of course! This is a fall tradition I think we all remember as kids and a fun one to pass on to our kids.
Make fall treats– I love that baking can be a part of any season and fall baking is one of my favorites. I love all things apple, pumpkin and more. One of my favorite treats around the holidays is the Pillsbury™ Ready to Bake!™ Sugar Cookies. I remember going to my aunts and she always had these cookies and they were what I most looked forward to. Since the weather was starting to feel like fall I decided to head to Walmart to pick up the Pillsbury™ Ready to Bake!™ Pumpkin Shape™ Sugar Cookies to make a fun fall cookie sandwich with K.
Playful Pumpkin Sandwich Cookies with Swirled Icin

g
Ingredients:
Pillsbury ™ Ready to Bake!™ Pumpkin Shape™ Sugar Cookies 24 ct Box
White and Orange Icing- You can make your own or pick up some icing.
Fall/Halloween Sprinkles (optional)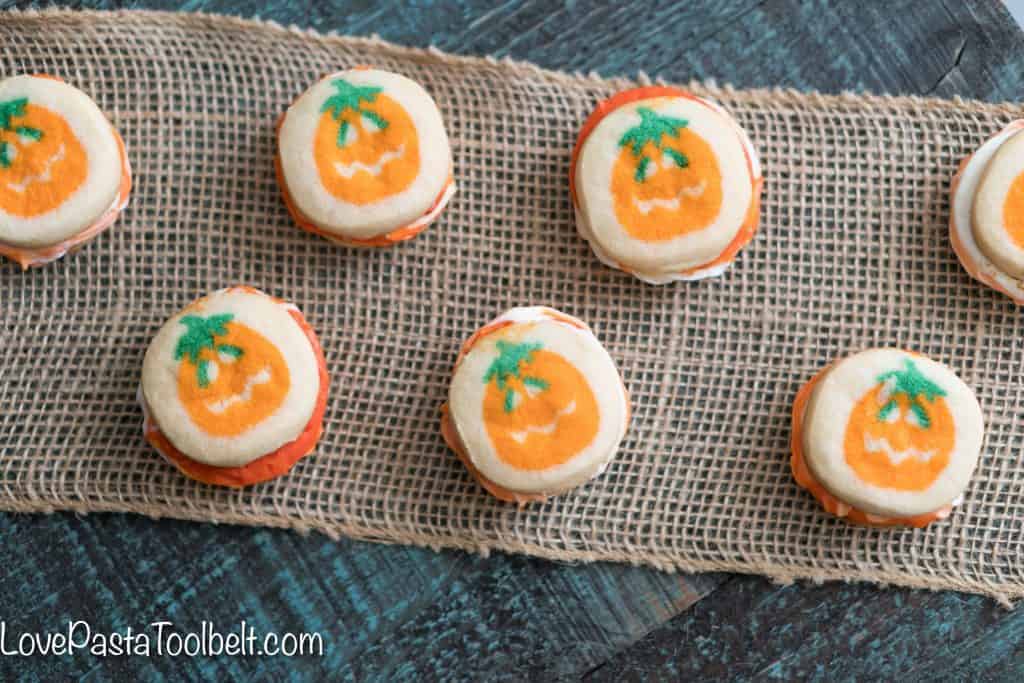 Directions:
Begin by baking cookies according to package instructions
Let the cookies cool
Using an icing bag, place the tip at the end and then set it in a cup and fill one side with white icing and the other side with orange icing.
Squeeze icing onto a plate a little until you have a orange and white swirl pattern
Take a cookie and squeeze the icing around it in a circle, once the cookie is full of icing place another cookie on top to make a cookie sandwich
Repeat until all of the cookies make cookie sandwiches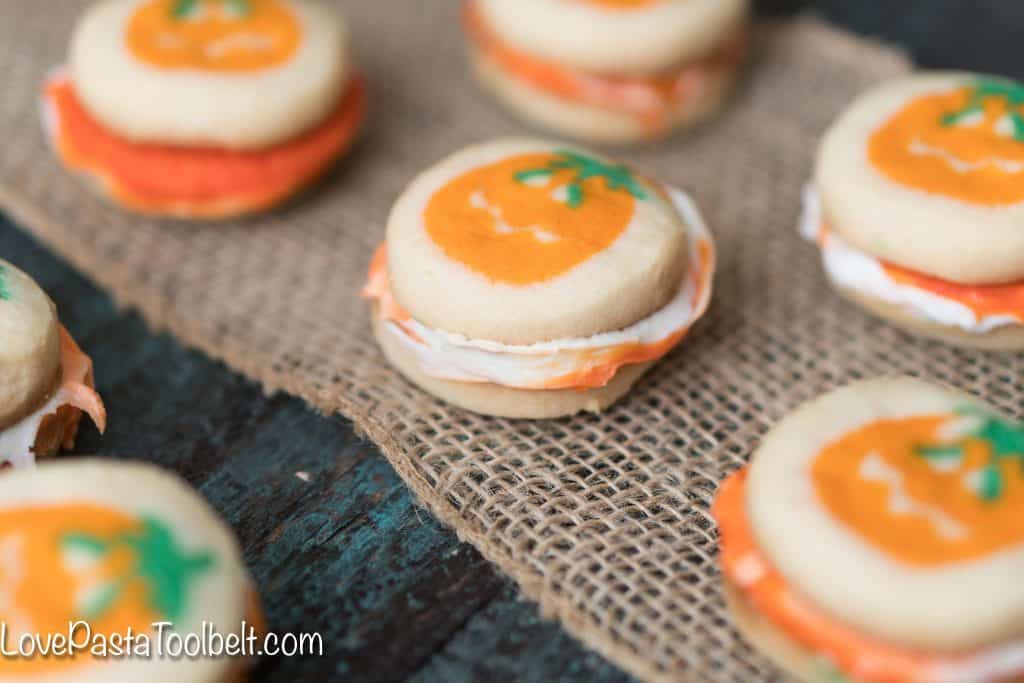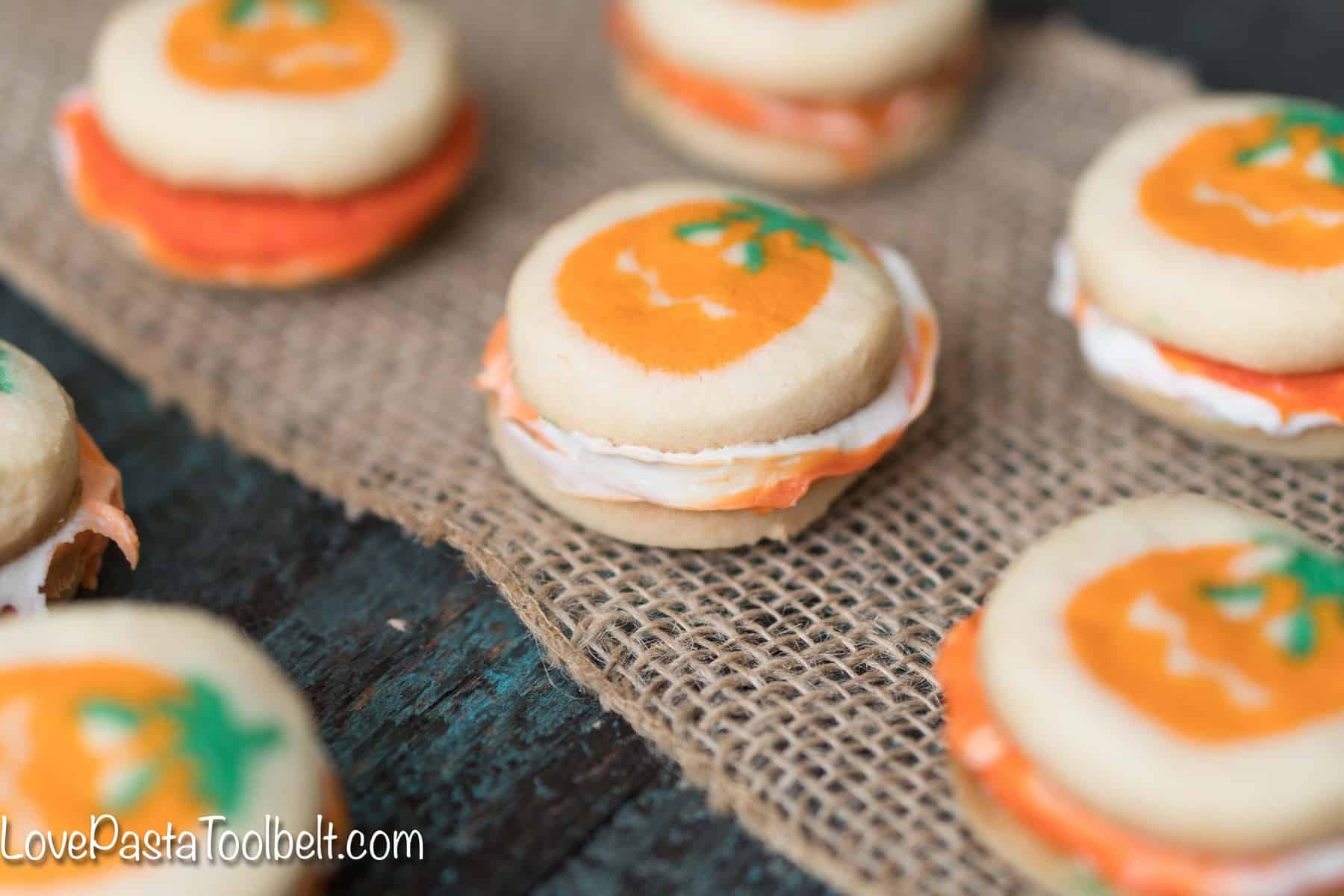 We loved these cookies, K was going to town on hers. She really enjoyed having a sweet treat and I enjoyed watching her with it.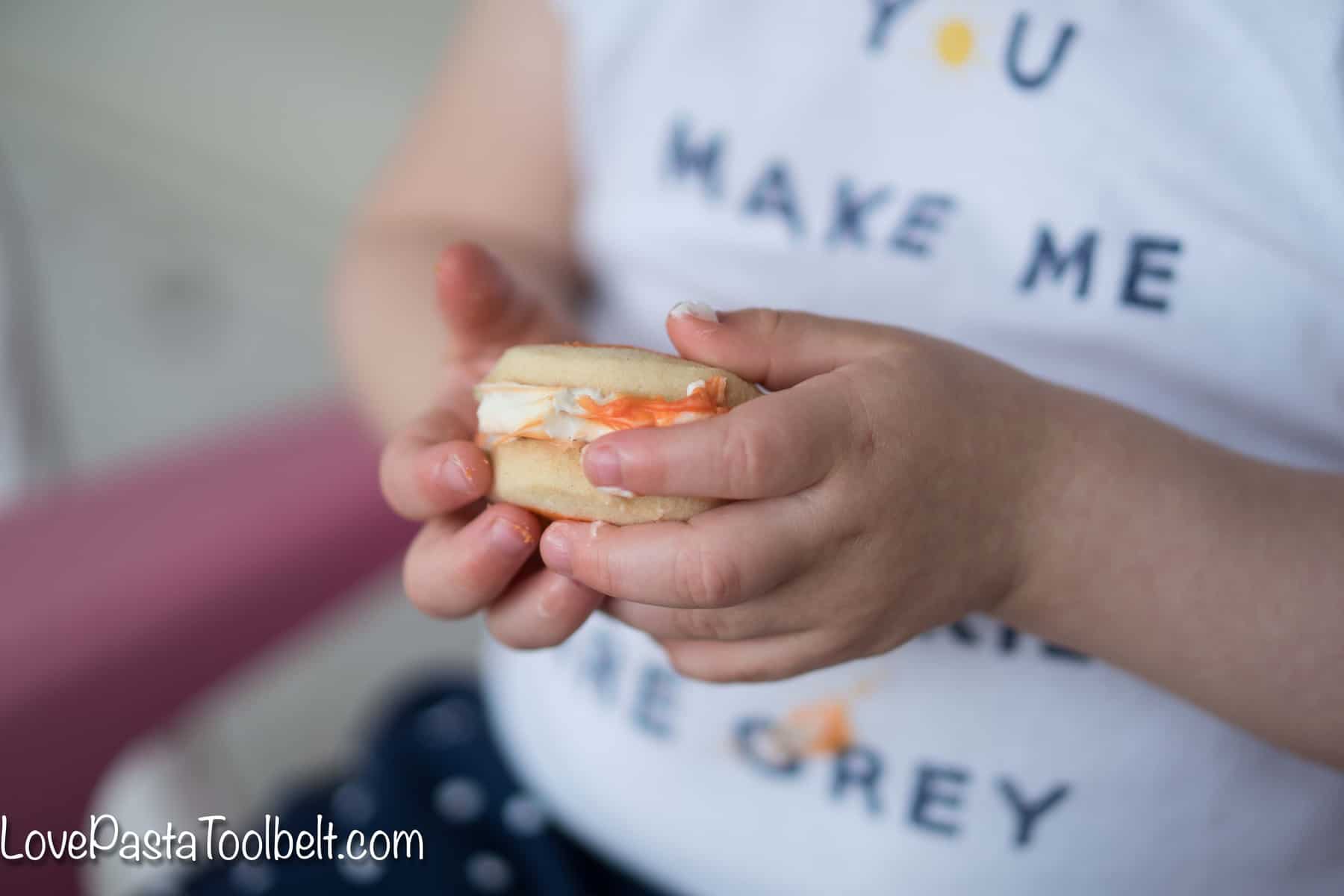 What would you add to this list of fun fall activities for toddlers? I would love your ideas!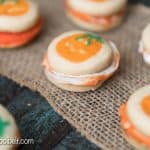 Playful Pumpkin Sandwich Cookies
Get in the fall spirit with these Playful Pumpkin Sandwich Cookies and a list of Fun Fall Activities for Toddlers!
Servings
12
cookie sandwiches
Ingredients
24

Pillsbury ™ Ready to Bake!™ Pumpkin Shape™ Sugar Cookies

2

cans

Icing

White and Orange

1/2

cup

Sprinkles

optional
Instructions
Begin by baking cookies according to package instructions

Using an icing bag, place the tip at the end and then set it in a cup and fill one side with white icing and the other side with orange icing.

Squeeze icing onto a plate a little until you have a orange and white swirl pattern

Take a cookie and squeeze the icing around it in a circle, once the cookie is full of icing place another cookie on top to make a cookie sandwich

Repeat until all of the cookies make cookie sandwiches