Since pasta is in our name you know I'm going to have a good pasta recipe coming to you pretty often. I've been trying to find more recipes involving ground beef because I feel like when I buy it I'm always repeating meals. I love my ground beef meals but I knew I needed to add some new ones. I went on a hunt and found this delicious recipe for Spinach Baked Ziti. I am calling it Spinach Baked Ziti but you can make it with any pasta of your choosing.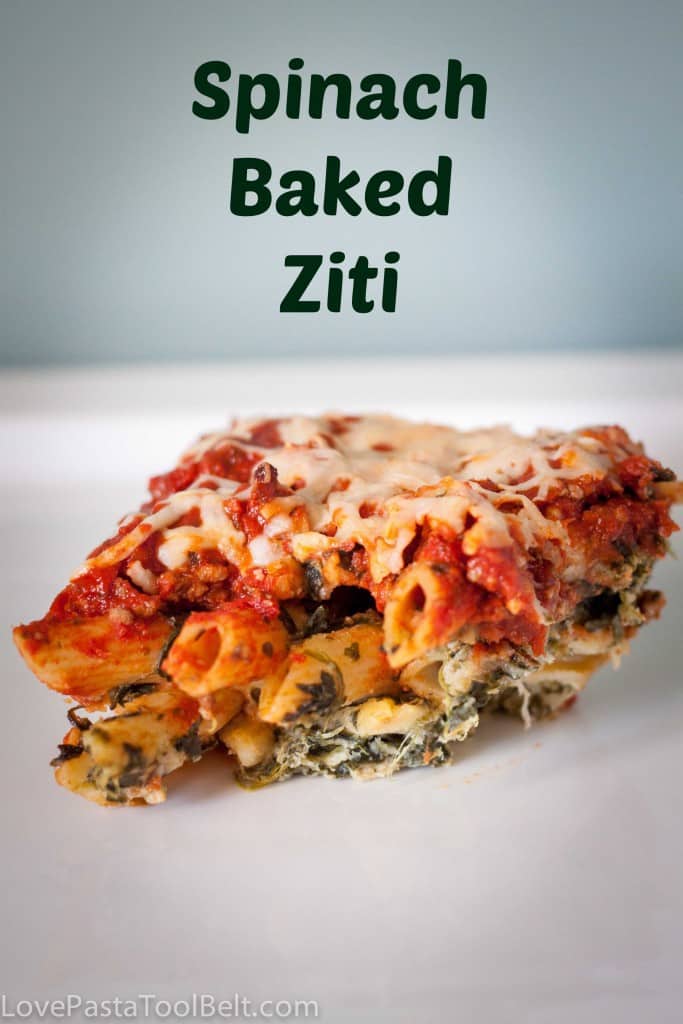 Now don't let the fact that there is spinach in this scare you off. You can't really taste the spinach so even if you don't like spinach you should still try out this dish!
Ingredients:
– 16 ounces pasta
– 1 (10 oz) package frozen spinach
– 1/2 cup Italian bread crumbs
– 2 eggs, beaten
– 1/4 cup olive oil
– 1 cup shredded mozzarella cheese
– 1 lb. ground beef
– 1/2 cup chopped onion
– 1 garlic clove, minced
– 1 (8 oz) can tomato sauce
– 1 (6 oz) can tomato paste
– 1 (16 oz) jar spaghetti sauce
Directions:
1. Cook pasta according to package directions
2. Cook the spinach according to package directions
3. Brown ground beef, onion and garlic in a skillet
4. Drain ground beef
5. Stir in tomato sauce, tomato paste and spaghetti sauce and simmer for 10 minutes
6. In a bowl combine spinach, bread crumbs, pasta, 1/2 cup of mozzarella cheese, olive oil, and beaten eggs
7. In a 9×13 casserole dish spread spinach mixture in the bottom
8. Top with meat mixture
9. Sprinkle remaining mozzarella cheese on top
10. Bake at 350 for 30 minutes
Yum, I want to make this dish again now. You know that I love all things pasta. So I love to try out a new pasta dish and a new ground beef dish. If you're like me and looking for new dishes with ground beef then check out these dishes. Do you have a favorite ground beef dish? I'd love to check it out!