This summer our grill has been our best friend. In our new house the grill is right outside the back door on our deck so we use it all the time. It's been really great since we've been trying to eat healthier and it seems like everything just tastes better grilled, even vegetables. Today I have an incredibly easy recipe for Grilled Sweet Corn for you.
There are so many ways that you can do corn on the cob. This way for me is one of the most basic ways but with sweet corn it tastes absolutely delicious. We had it Saturday and Sunday night this weekend. One night we had it with some delicious cheeseburgers, recipe to come. And then another night we had it with steaks. So yummy! I'm not a fan of eating corn directly off the cob (or biting directly into apples) so I always cut mine off the cob. Random fact of the day for you.
Ingredients
4 fresh sweet corn in husks
Instructions
Heat up your grill to 200 degrees
Place corn on the upper rack of grill
Rotate grill every 5 minutes for 15 minutes
For the last 5 minutes place the corn on the bottom rack
Make sure that the inner husks are moist when peeling to ensure the corn is cooked
Serve and Enjoy!
https://lovepastatoolbelt.com/2014/07/grilled-sweet-corn/
I love a good and simple side dish to go along with dinner. When we are grilling I especially love to make everything simple and quick. Do you have a favorite side dish to do on the grill?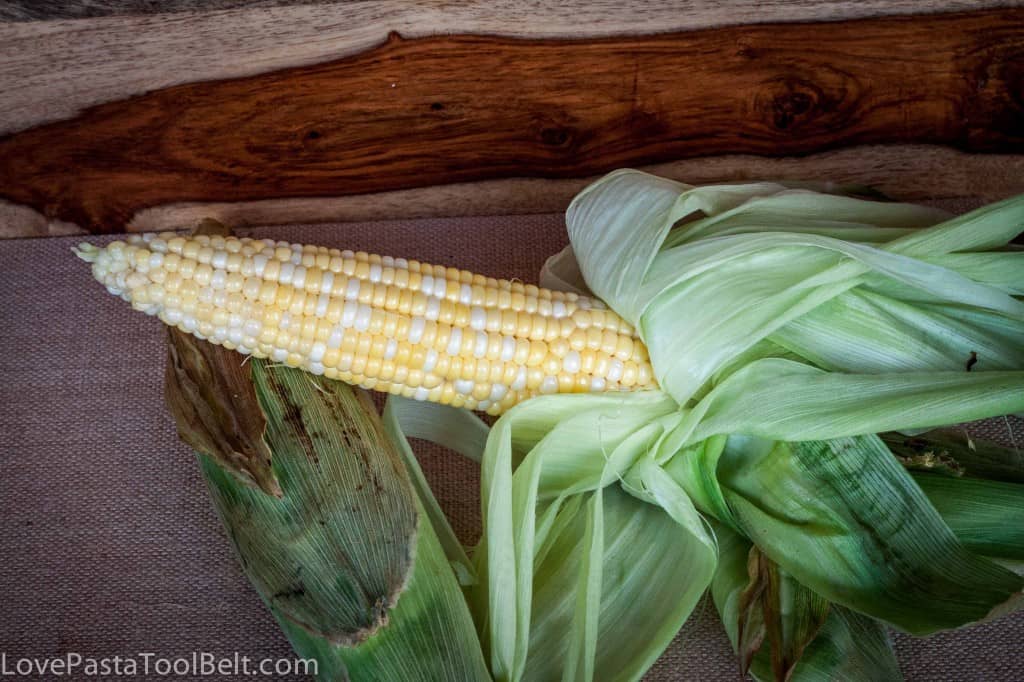 Be sure to check out some of my other favorite grilling recipes