Welcome to The Wednesday Round Up #59! I am so glad you've come to party with us! I'm partying with you this week from Alabama where we just pulled an all nighter as my best friend, practically my sister, had her first baby, a sweet little boy! So I spent the day cuddling him and hanging out with her. I'm so excited to be Aunt Emily! Be sure to check out the other stuff I've been up to this week then join the party and please forgive the lack of a collage because I am quite sleep deprived today!
Tips for Getting Back in the Habit of Exercising
Check out this week's features!
Our most clicked link from last week is this Italian Chickpea Casserole!
from Rebecca at Strength & Sunshine
Facebook l Twitter l Pinterest l Instagram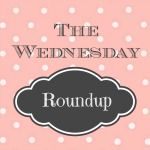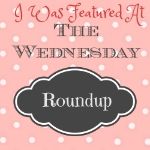 And now on to the co-hostesses of this fabulous party!
Britney @ The Princess & Her Cowboys
Emily @ Love, Pasta & A Tool Belt
Christine @ Foody Schmoody
Angela @ Lemoine Family Kitchen
Jessica @ Savory Experiments
Teresa @ Crafty Wife