I know I say this with each year but I can't believe we've been married three years. Sometimes it seems like it was just yesterday and sometimes it seems like I've known Tyler forever (in a good way!). Today as we celebrate three years I wanted to share some of the highlights of year 3 of marriage!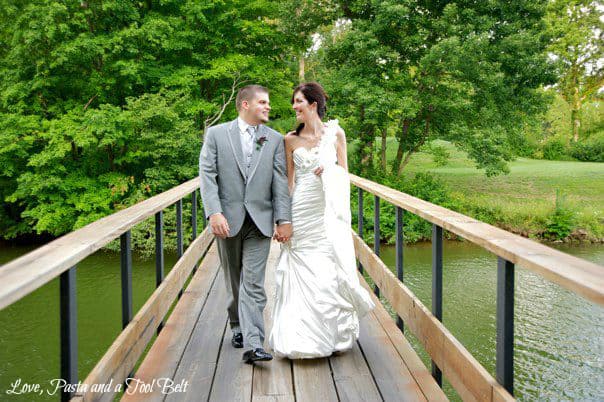 -We traveled to Chicago, Chattanooga, Florida (3x), Virginia Beach, Georgia, and I went to DC and Michigan.
-After trying to get closer to our parents both sets moved this year. Tyler's went to Virginia Beach and mine headed off to Michigan.
-We are continuing to love life in Tennessee. We love being back in the south!
-We got iced in twice! Not something we expected from Tennessee.
-We added to our family with our sweet Sadie girl in November.
-We've done a lot of work on our house, including our 9 month shower renovation!
-I am continuing to blog at home full time and Tyler is still loving his job!
It's been a fun and very busy year! There have been some sad times as well but we are choosing to focus on the positive today! We are looking forward to seeing what year 4 has to hold! Did you have any fun adventures in your third year of marriage or in this past year?