In continuing with our attempts to eat healthier I have been trying out different muffin recipes. When I saw these Healthy Peanut Butter Banana Muffins on Sally's Baking Addiction I knew that I had to try them out. I am a sucker for anything peanut butter or banana and as a bonus you can put chocolate chips in them for a little added sweetness.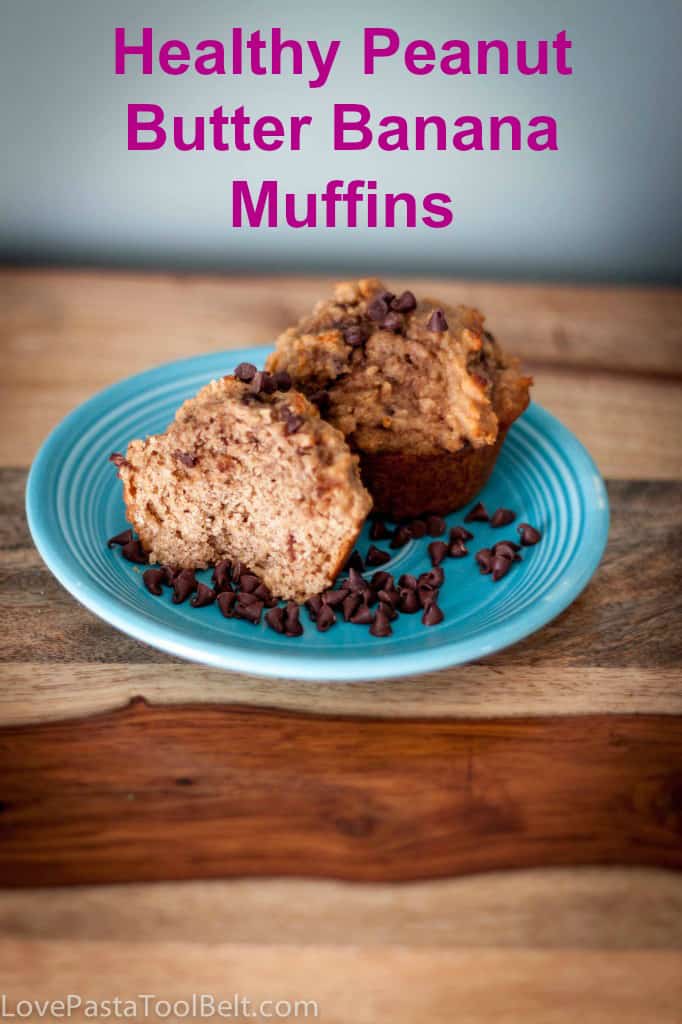 Ingredients:
– 2 ripe bananas, mashed with no chunks
– 1 /4 cup honey
– 1/4 cup light brown sugar
– 1/2 cup Plain Green Yogurt
– 1 egg
– 1/3 cup milk
– 1/2 cup creamy peanut butter
– 2 teaspoons vanilla extract
– 1 3/4 cups white whole wheat flour
– 1 teaspoon cinnamon
– 1 teaspoon baking soda
– 1 teaspoon baking powder
– 1/4 teaspoon salt
Optional: 1/3 cup mini chocolate chips
Directions:
1. In a medium bowl mix the mashed bananas, honey, brown sugar, yogurt, egg and milk together until combined
2. Mix in the peanut butter and vanilla extract until smooth and thick, set aside
3. In a large bowl mix together the flour, cinnamon, baking soda, baking powder, salt and chocolate chips together (if using chocolate chips)
4. Pour the wet ingredients into the dry ingredients and mix lightly until combined. Try not to overstir the muffin batter. Stir until no flour pockets remain.
5. Grease the muffin pan for 12 muffins
6. Fill the muffin pans 3/4 full
7. Bake at 425 for 5 minutes then keeping the muffins in the oven reduce the temperature to 350 and bake for 12 more minutes. Insert a fork and make sure it comes out clean to ensure the muffins are fully cooked
8. Remove from pan, cool and enjoy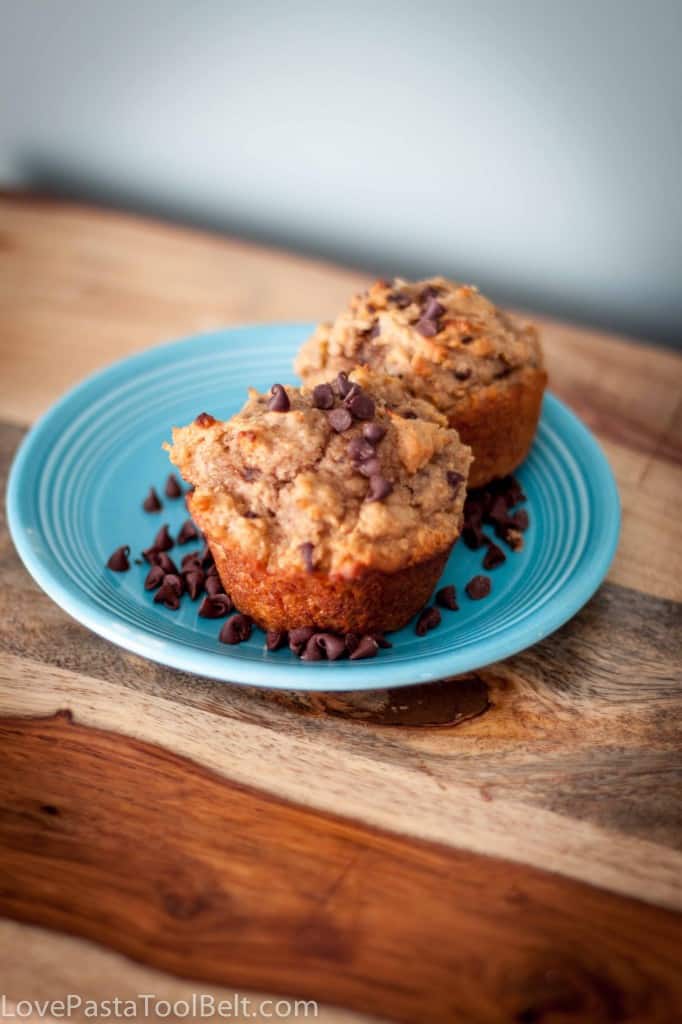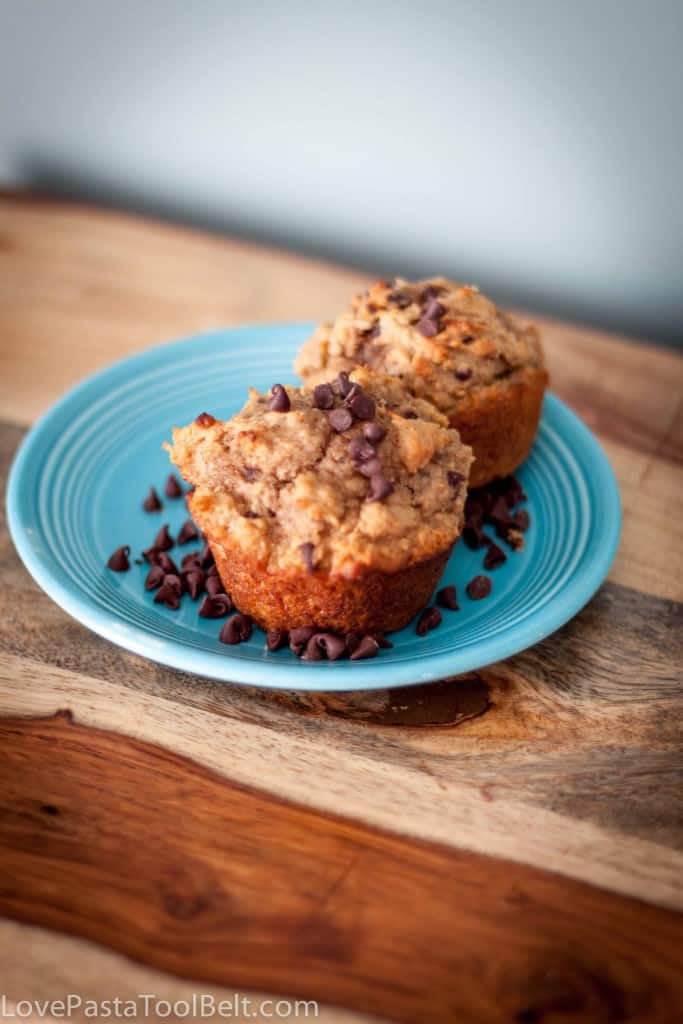 We loved these muffins! My husband had them for breakfast a few mornings and I enjoyed them for a mid day snack. They are delicious. The chocolate chips are optional, although for me chocolate is never optional it's always a must. But for people like my mom who don't eat chocolate (what?)  you can still make these delicious muffins and leave out the chocolate chips. I hope you enjoy these healthy treats.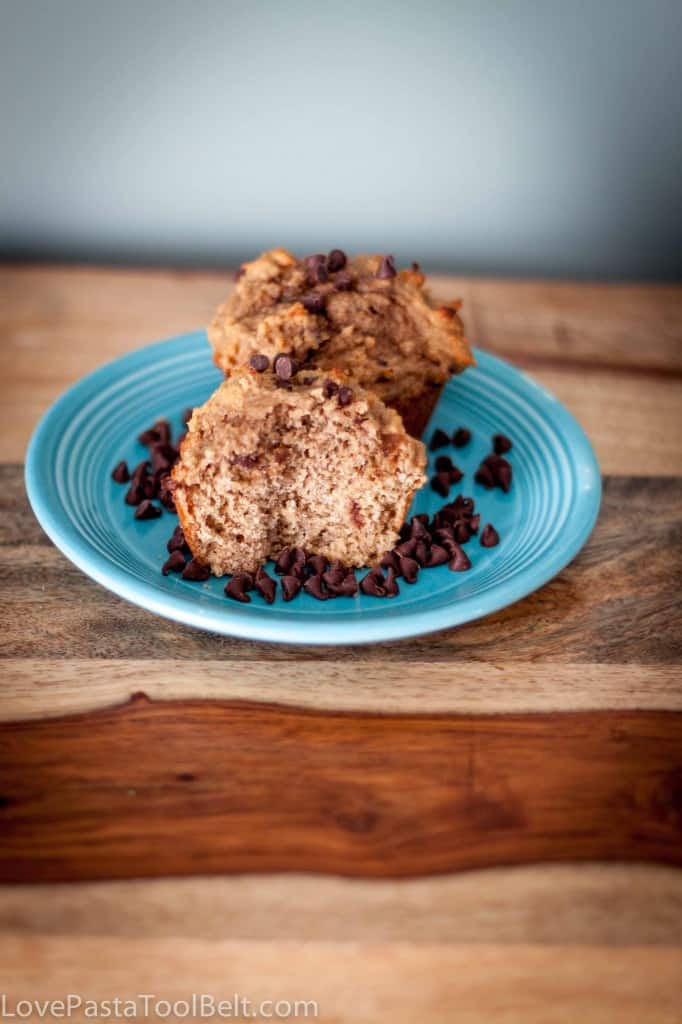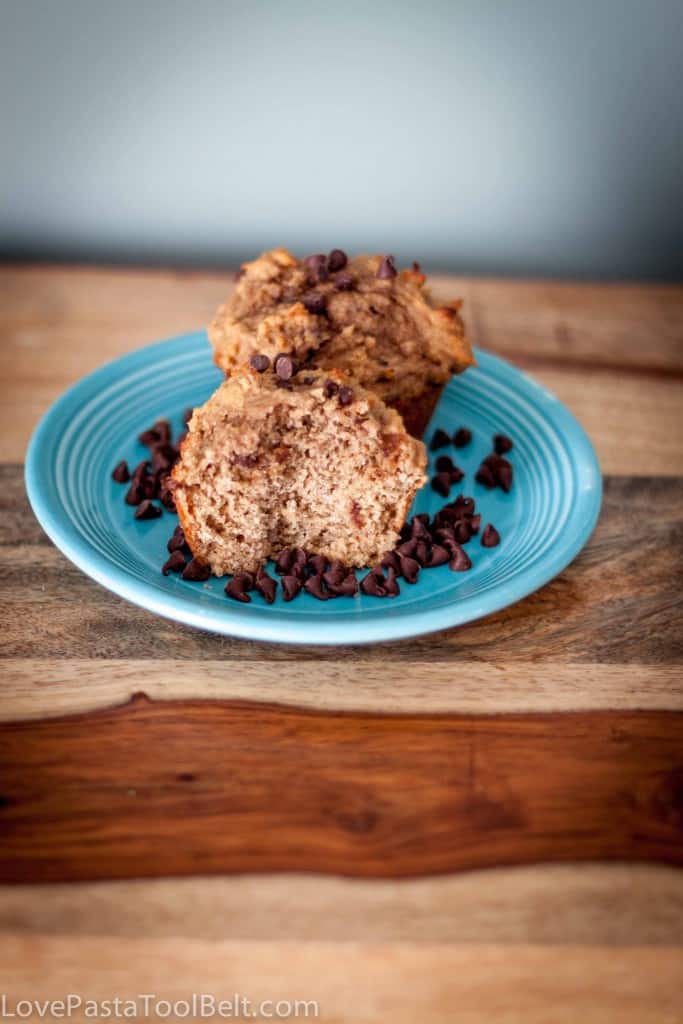 Do you have any favorite go-to healthy breakfast recipes? I'm always looking for good ones for Tyler, especially ones like these muffins which are great on the go!
Check out these other delicious muffin recipes!