You all know how much I love a good wreath. They are my favorite crafts to make so I knew I had to make one for the 4th. So I came up with this Paper Fireworks Wreath. I had made these paper fireworks from scrapbook paper last year for my Paper Fireworks Centerpiece. This year I decided to take a couple of them and add them to my new wreath.
Supplies:
– Red, white and blue scrapbook paper
– Stapler
– Tape
– Styrofoam wreath
– Roll of burlap
– Straight pins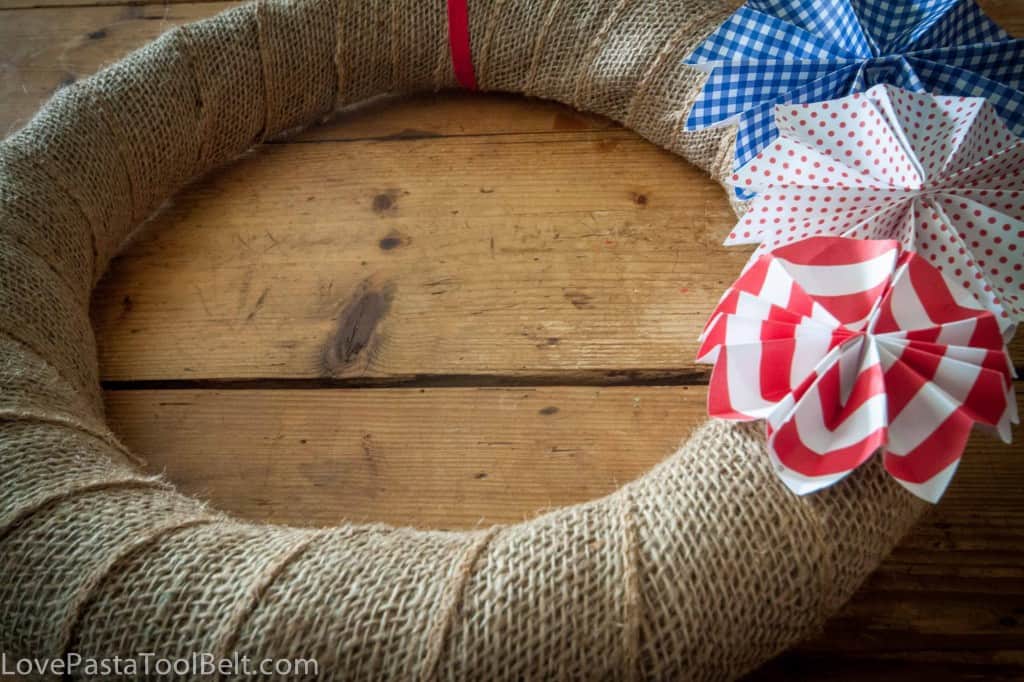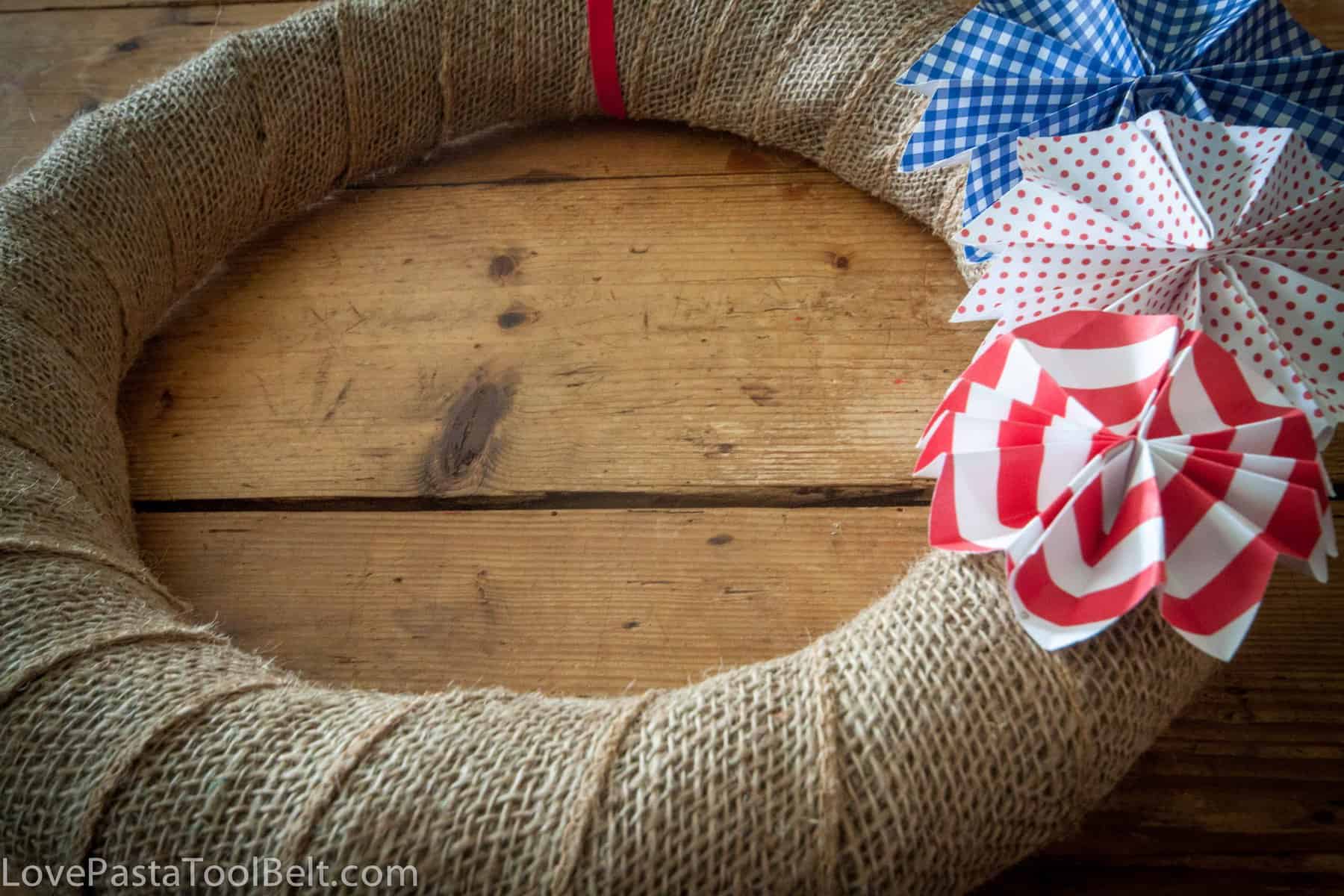 Directions:
1. Your first step will be to make the paper fireworks, for my tutorial for this head here.
2. After you have made your paper fireworks you will then get out your styrofoam wreath.
3. Use the straight pins to pin the end of the burlap roll into the back of the styrofoam wreath.
4. Wrap the burlap tightly around the wreath overlapping each time so the foam wreath doesn't show through.
5. Once you have the entire wreath covered then cut the burlap and pin it into the wreath.
6. Take your paper fireworks and pin them into place on the wreath.
7. Tie some ribbon around the top of the wreath to hang it up.
I love how simple and cute this wreath turned out. It was easy to make, especially since I already had the paper fireworks on hand. I love driving up to my house and seeing a pretty wreath on the door so I try to have ones for every season. Ok, multiple wreaths for every season. Soon my guest room closet will have to be called the "wreath closet" but oh well. Do you like to make wreaths? Or another craft for every season?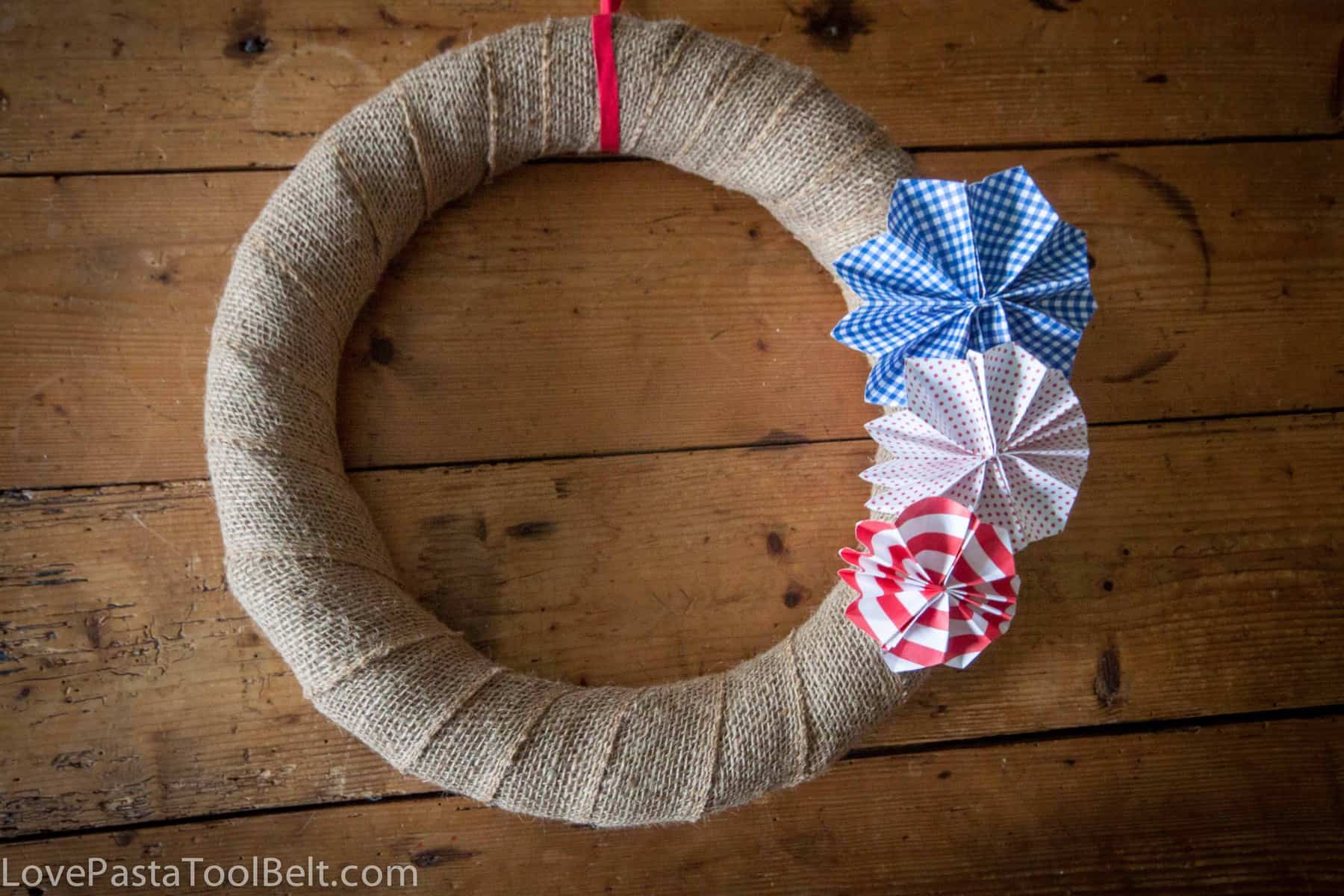 Be sure to check out some of my other favorite wreaths.