These Blueberry Oatmeal Muffins are packed full of blueberries and oats and perfect for breakfast or a snack.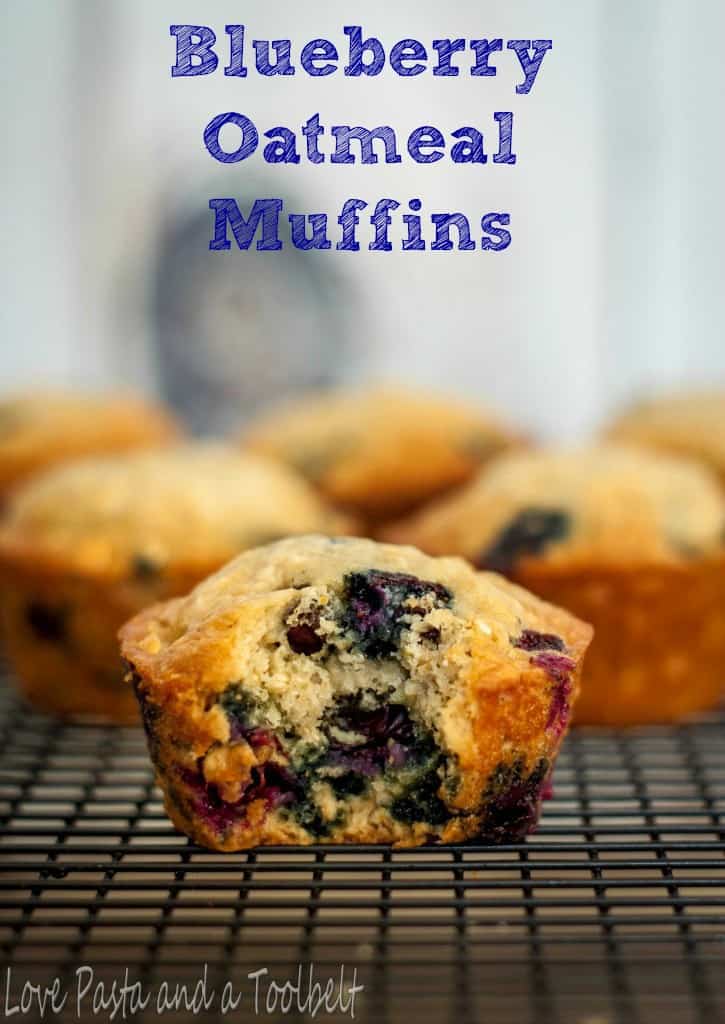 I love breakfast food, like love it. It's my favorite meal of the day yet during the week I always eat the same thing for breakfast every day. I am a girl of routine, two scrambled eggs with a sprinkling of cheese and two pieces of grape jelly toast, that's my go-to. On the weekends sometimes I get a little crazy and make something completely delicious like my French Toast Casserole or Cinnamon Roll Waffles (I'm making these for our Valentine's breakfast). My husband however prefers a little variety in his breakfast so I've been trying to make some new recipes for him.
I came up with the recipe for these Blueberry Oatmeal Muffins by doing a little adapting of the recipe for my Brown Sugar Apple Muffins. These muffins are packed with sweet blueberries and the oatmeal gives them a great texture. It's kind of like having blueberry oatmeal, in a muffin. Tyler enjoyed these for breakfast and I enjoyed snacking on them in the afternoons. That's one of my favorite things about muffins is their versatility. We used to have strawberry muffins with our dinner growing up, did you ever do that?
Author:
Prep time:
Cook time:
Total time:
Ingredients
1 1/4 cup flour
3/4 cup white sugar
1 teaspoon baking soda
1 teaspoon baking powder
1/4 teaspoon salt
2/3 cup milk
1 egg
1 cup old fashioned oats
1/2 cup blueberries
Instructions
Mix together dry ingredients in a large bowl
Add in the milk and egg
Mix everything together in your mixer until well combined
Fold in the blueberries
Grease muffin tins and fill 3/4 full
Bake at 350 for 15-20 minutes or until a fork comes out clean
These muffins were delicious and we enjoyed eating them for both a snack and breakfast. Tell me, what is your favorite type of muffin?