I want to welcome you to today's stop on A Tour Through Blogland. I am excited to be participating in this fun series. The idea of this is to catch a behind the scenes look at the lives of your favorite bloggers. I want to thank Teresa from Crafty Wife for challenging me last week to write this post. Teresa shared a great Tour Through Blogland last Monday that you should check out! Welcome to our house.
We have officially been in Nashville for a year now. We were here for about a month before we closed on our house. We spent a month doing renovations to it and then moved in at the end of October. So we are close to having been in the house for a year. We are continually working on updating and fixing up our house and love keeping you guys up to date on the progress.
Come on in and check it out! This is our entry way and our beautifully redone Living Room. When you first come into our house you see our Living Room/Kitchen. We knocked out a wall when we got the house to create an open concept living area (do I sound like I'm on HGTV, because I watch it a lot). We did a lot of work to these two rooms especially which you can read about in our room reveals.
Living Room Reveal: Before and After
I love the how our Living Room and Kitchen turned out. To be honest when the color first went up on the wall I was a little unsure about it. It was a complete opposite of what we had in our old house so it was a big change. But I love the fresh and bright look of the room.
Kitchen Reveal: Before and After
Here is my kitchen where I spend a lot of time cooking and baking for the blog. We still have some things we would like to do with this room but the big change from the old outdated cabinets is change enough for now. I love this kitchen and the big bar counter top space. It can get junked up very quickly though. The next room I will take you into is our Master Bedroom.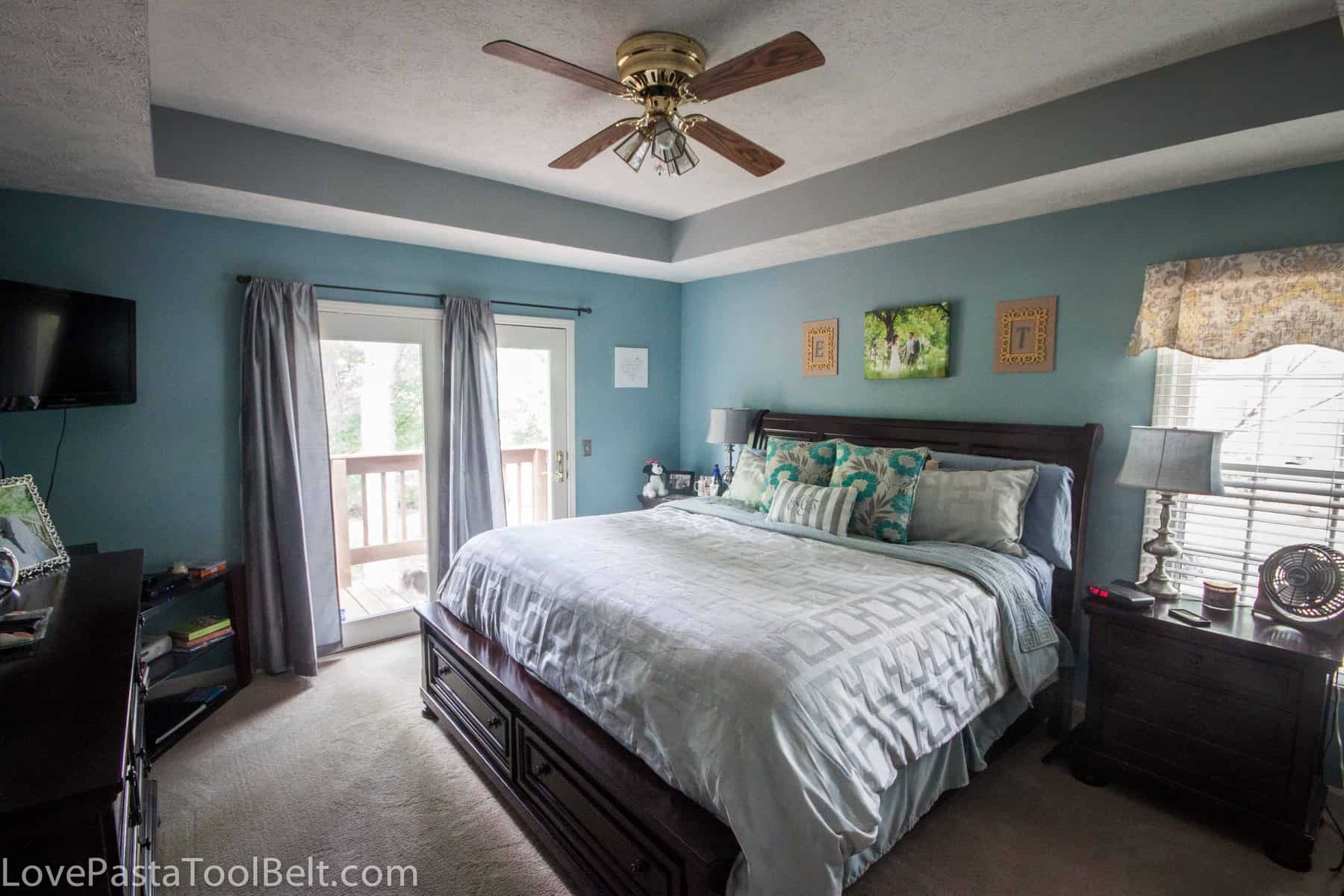 I love the calming colors in our master bedroom. It is probably the most finished room in our house. And now I will take you to the upstairs which is the most unfinished part of our house. But don't worry, it's coming soon.
This is where I blog. This room lacks a bit of natural light and color on the walls yet. We are hoping to have my dad come up to help paint soon! This is the back corner of our bonus room aka The Man Cave! Tyler built this desk from some great panels he got from a job site. I love how big the desk is, it's allowed me to be more organized in my blogging. It's not the cutest space right now but I am working on a new space in my craft room and in our downstairs guest room where I'm working on making a photography space. So be sure to stay tuned for more projects coming your way soon.
Your next stop on the Tour Through Blogland will be one of my wonderful co hostesses of The Wednesday Round Up!
Britney from The Princess and Her Cowboys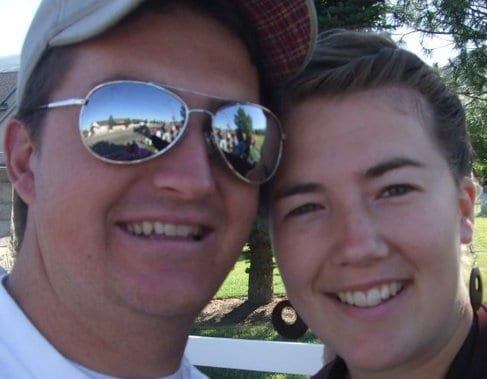 Britney has a great blog and shares so many great recipes and crafts! Be sure to head over there next Monday to check out her Tour Through Blogland.